Intel's 7th-gen 'Kaby Lake' processors delivered to manufacturers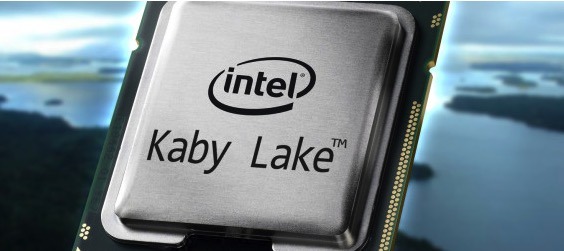 Intel's seventh-generation Core processor was recently delivered to unspecified companies in sufficient quantities for manufacturing, however the first run of chips are not likely destined for Apple's MacBook Pro.
Which Kaby Lake processors are shipping to manufacturers, and what class of products they are aimed at at this time are not yet known. Given previous Intel predictions on the matter, low-power chips more suitable for tablets will ship first, with more powerful chips expected to be used in MacBook Pro, iMac, and any potential Mac Pro revisions shipping at a much later date.
During the investor's conference call, Intel's Chief Financial Officer Stacy Smith noted that while yields of the new processors in the first quarter were good, "they got a lot better in Q2 as well," which is what allowed the Kaby Lake processors to be released to manufacturers as close to Intel estimates for release as possible.
Kaby Lake is Intel's next step following the sixth generation Skylake. The seventh generation of the chip uses the same 14nm process as Skylake, and adds native USB 3.1 Generation 2 support, bringing full 10 Gbps speeds to the protocol. Skylake and earlier processors require a discrete controller chip for the faster protocol, with the 2016 12-inch MacBook still being limited to 5 Gbps with inclusion of USB 3.1 Generation 1.
Also included in the seventh generation Kaby Lake processor is integrated support for the 40 Gbps Thunderbolt 3, which uses the same connector as USB 3.1 type C, as well as the ability to use "passive" cabling for 10 Gbps speeds. Thunderbolt 3 has sufficient bandwidth to drive a pair of 4K displays at 60Hz, and contains HDMI 2.0 and DisplayPort 1.2. Also expected in Kaby Lake are also integrated graphics speed improvements.
Kaby Lake will have five classes of processors, with two classes for mobile devices and tablets; one for laptops; and two spanning servers, high-power workstations, and desktops. No details are known about performance at this time. Intel's annual Developer Forum (IDF) is scheduled for August 16 in San Francisco, CA, with a wider release of information expected then.
Intel originally developed the Core-series processors that debuted on Apple hardware on "Tick-Tock" development cycle, with major advancements such as a smaller processor die on the "tick," with refinements and power requirement reductions on the "tock." In the summer of 2015, Intel informed investors that it was moving to a "tick-tock-tock" cycle, as it was having difficulty with the rapid rate of development of the chips, and experienced problems with the shift to a 10nm manufacturing process, from the 14nm process used to develop the fifth generation Broadwell.
Kaby Lake is the seventh generation of the Core family of processors, and the first released after the processor development philosophy shift. It is the third processor using the 14nm process, developed first for the fifth generation Broadwell.
The only Apple laptop computer with the sixth generation Skylake processor is the 2016 12-inch MacBook. The Mid 2015 15-inch Retina MacBook Pro uses the fourth generation Haswell processor. The late 2015 iMac has Skylake desktop-class processors.