Square Enix to release exclusive Apple Watch game Cosmos Rings this summer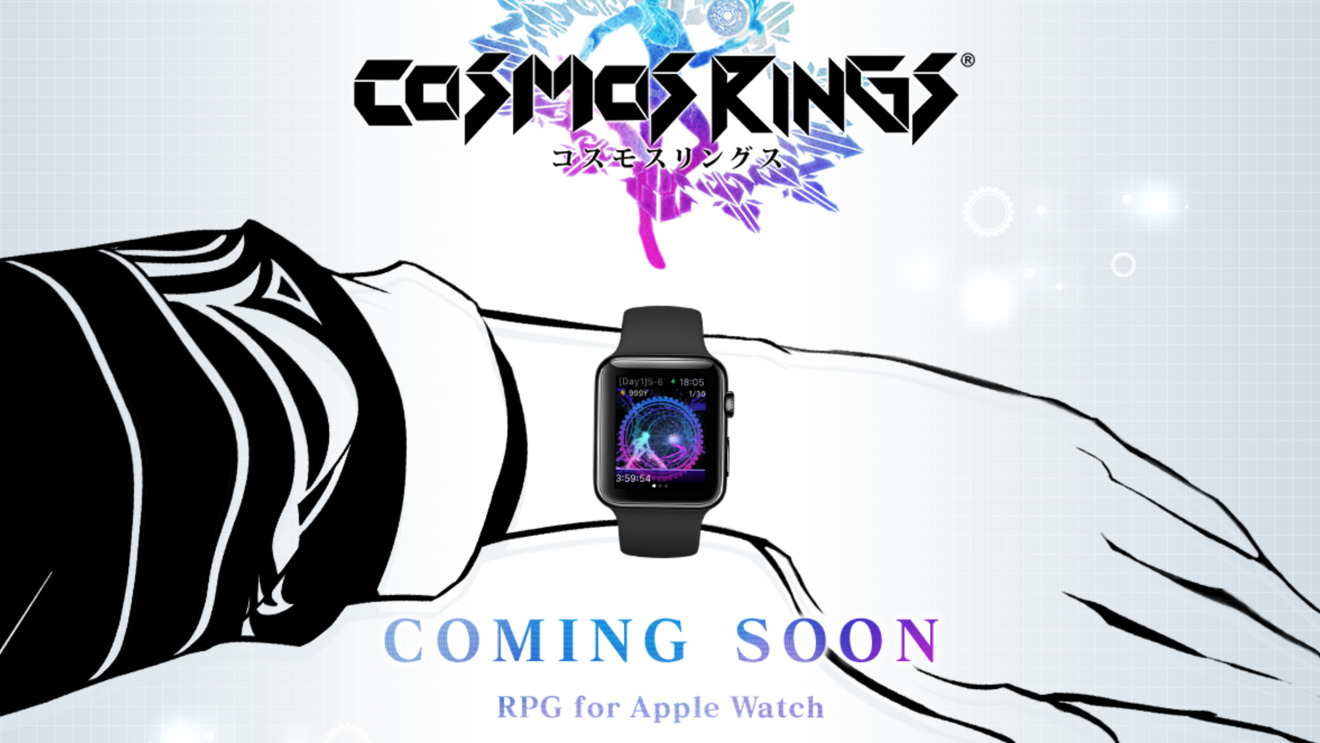 Currently in development at Square Enix, makers of the "Final Fantasy" series, "Cosmos Rings" is a possible extension of the four-game iOS "Chaos Rings" adventure game franchise that will make its debut this year only on the Apple Watch.
Not much is known about the game at this point, other than plans involve utilizing Apple Watch's motion sensing capabilities to track steps for gameplay. Producer Takehiro Ando was the lead on Square Enix's popular Chaos Rings role playing game series for iOS, while art director Yusuke Naora had a hand in creating the style of many Final Fantasy and Chaos Rings installments.
The few screenshots available for the game, found by Famitsu don't provide much information about the title, nor does the Square Enix teaser web page for the game.
Given the staffing overlap, and the naming similarity, Cosmos Rings is likely somehow related to the older Chaos Rings franchise. Chaos Rings was a straightforward role-playing game for iOS, bringing little new to the genre other than well-executed touchscreen controls.
Four games were released in the Chaos Rings franchise, with only the last title released, Chaos Rings III, still available for purchase.
Cosmos Rings is expected to release in Japan later this summer.