Fitbit reveals new Charge 2 and Flex 2 fitness trackers, plus updated app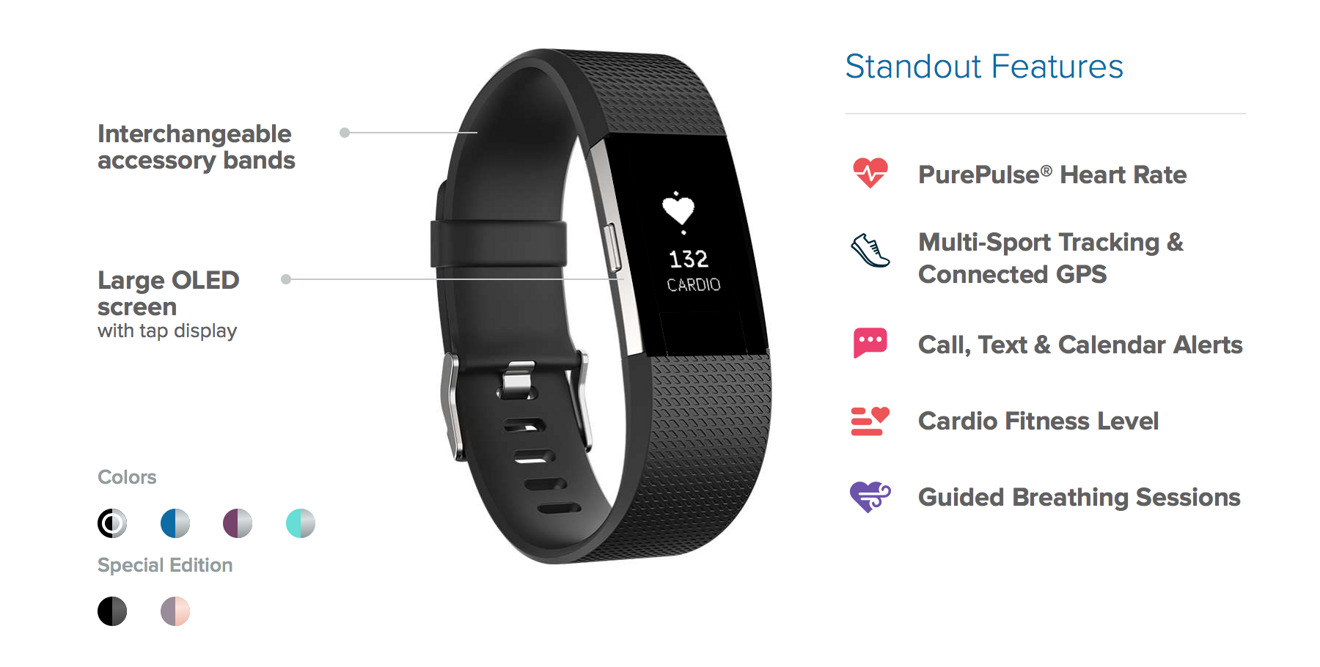 Fitbit on Monday announced the latest addition to its iOS-connectable fitness tracker lineup, with the $150 Fitbit Charge 2, and $100 Fitbit Flex 2.
The Fitbit Charge 2 has been redesigned, and features personalized deep-breathing sessions that the company calls "Relax" as well as improvements to cardio fitness tracking.
Also improved in the Charge 2 are multi-sport modes to track specific workouts and health benefits, connected GPS mode relayed through a smartphone, and easier all-day tracking.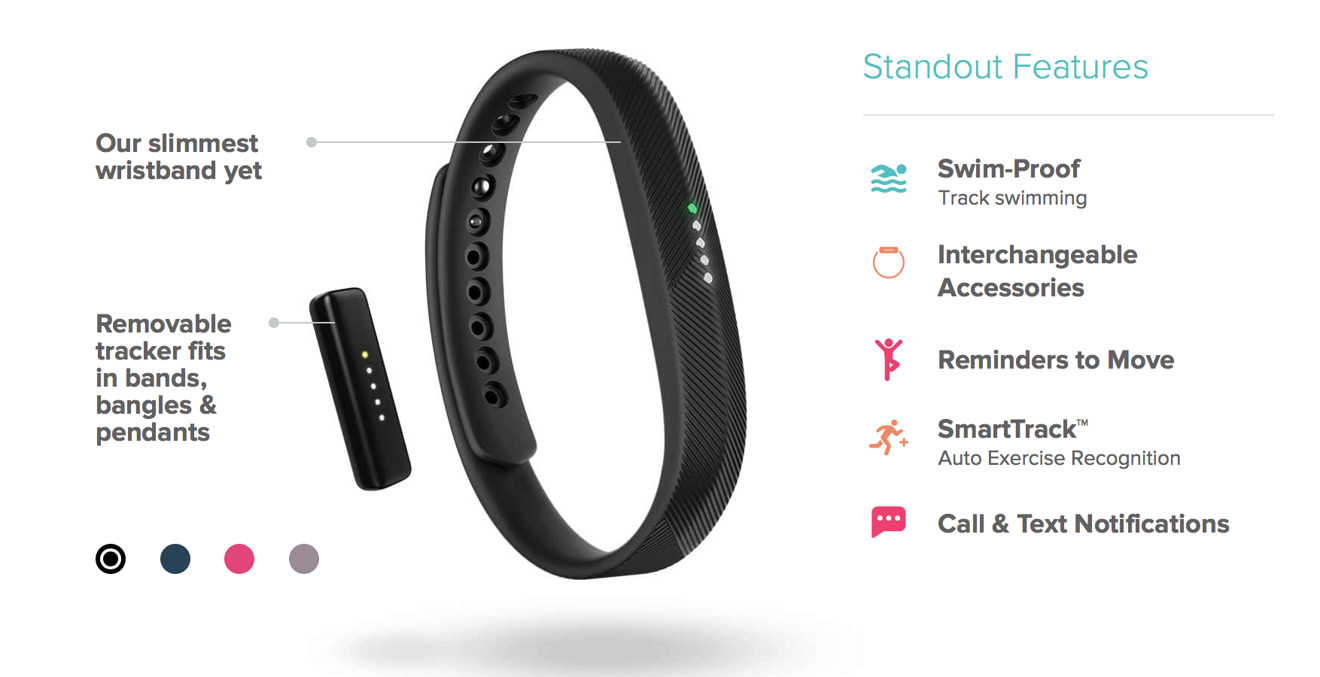 The Fitbit Flex 2 is now 30 percent smaller than previous versions, and is water resistant up to 50 meters and tracks pool swims including laps and calories burned. The Flex 2 also recognizes select workouts, gives users reminders to move, and implements personalized weekly exercise goals through the Fitbit app.
The Fitbit app has also been updated, with the addition of "Fitbit Adventures." The app update allows users to "virtually experience iconic landmarks and trails," such as a virtual running of the New York City Marathon, or a hike through Yosemite National park. As the wearer exercises, panoramic image "landmarks" are unlocked in the iOS app as a reward.
Also announced today are designer collections for the Flex 2 including offerings from designers Vera Wang, Public School, and Tory Burch, all available in late 2016.
The Fitbit Charge 2 and Flex 2 are available for pre-order today on Fitbit.com and tomorrow at major retailers online. Replacement bands for the Fitbit Charge 2 will sell for $30 and up, with Flex 2 bands retailing for $15 and up.
The Fitbit app is free from the App Store, requires iOS 8 or newer, and occupies 94.9 MB of device storage space. The Fitbit Adventures is a free add-on to the app.