Wireless charging tech firm Energous namechecks Apple in regulatory filing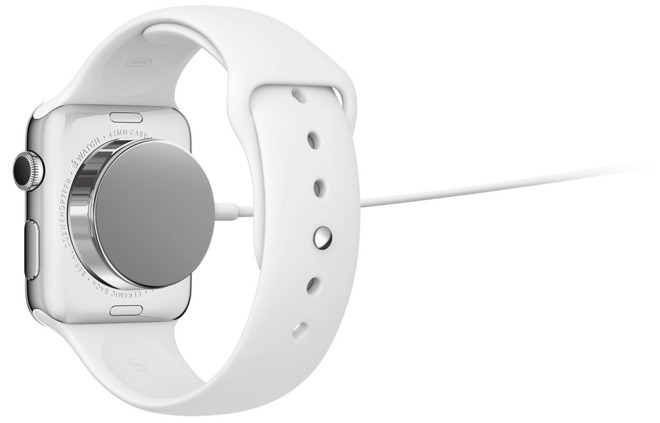 A report on Thursday claims to have uncovered evidence that Apple is working on a viable wireless charging solution for iPhone in partnership with Energous, a sector specialist whose long-distance WattUp technology has been under development for years.
According to VentureBeat, who contends proof of the partnership has been "hidden in plain sight" for more than two years, Energous hinted at an Apple tie-up the moment it became a public company in 2014.
Apple is mentioned once, and only once, under the "Industry Certifications" section (emphasis added):
It is our expectation that our products and/or the reference designs will undergo UL/CE as well as FCC Part 15, FCC Part 18, SAR, California Energy Star and Apple compliance testing. While this list of required certifications may change or expand from time to time, it is our expectation, based on similar products and designs developed by our team, that completing these certification tests will be conducted as part of the Company's standard course of business and planning process.
While not a smoking gun that Apple is indeed working with Energous, the reference is interesting. That Apple is the only company named as part of Energous' compliance testing makes it more plausible, but not undeniable, that the two companies are, or had been, codeveloping wireless charging technology. Further, the small firm said it is working with "one of the top five consumer electronics companies" on wireless charging solutions.
That being said, Energous' PR firm told VentureBeat the filing is more blanket coverage for investors, not a direct disclosure of operating partners.
"Energous is the developer of WattUp - a wire-free charging technology that will be licensed to companies to embed within consumer products," the firm said. "The SEC filing statement from 2014 blankets any future anticipated testing and is not indicative of specific partners."
Disruptive Tech Research was first to connect the dots between Apple and Energous earlier this year. DTR's Louis Basenese proffers a theory that Apple tapped Energous because WattUp long-distance charging tech is closest to becoming an actual consumer product. However, the prediction is itself based on a rumor from Bloomberg, which cited sources as saying Apple is looking to debut wireless charging tech for iPhone within one to two years.
Rumors of an Apple-branded high-power wireless charging solution have circulated for years, but hard evidence of a near-term release has yet to materialize. Apple just recently dipped its toe into the wireless charging pond with Apple Watch's inductive Magnetic Charging Cable. Many consider the product a lateral move from hardwired charing options, however, as the puck-shaped device also tethers user devices to a wall adapter. Perhaps worse, inductive charging technology is slow to charge.
As Apple's patents show, the company is interested in long-distance wireless charging technology capable of supporting high-energy deployments like iPhone and iPad. This category of tech, called radiative charging, promises true freedom from cables, but the state of the art is in its infancy. Current iterations suffer from sharp drop-offs in power transfer, meaning charge times are unstable and inconsistent.
Adding fuel to the rumor bonfire, Apple in May poached pair of experts from uBeam, a firm developing technology that uses ultrasonic waves to charge devices from afar. Most recently, supply chain rumblings out of the Far East indicate Apple is sounding out potential wireless charging chip providers for an upcoming iPhone product.