Recall of dangerous Samsung Galaxy Note 7 yields a half-million exchanges in US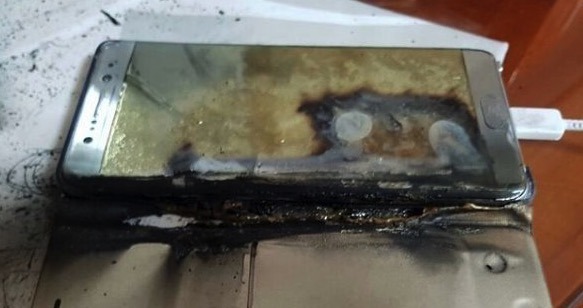 AppleInsider may earn an affiliate commission on purchases made through links on our site.
Samsung has revealed that about half of the recalled Galaxy Note 7 phones sold in the U.S. have been exchanged for replacement units, as part of the company's voluntary recall on the phablets after reports of battery explosions and fires.
The recall began on Wednesday, causing Samsung to stop sales of the Galaxy Note 7 and replace a total of 2.5 million units worldwide — mostly in the United States.
Samsung said that 90 percent of Galaxy Note 7 owners have opted to receive the safer Galaxy Note 7 instead of a different model.
The timing of the recall could prove to be a boon for Apple. Analyst Gene Munster of Piper Jaffray believes the recall could provide a "slight tailwind" for iPhone 7 Plus sales, as the recall occurred right before the phone's launch of Apple's new 5.5-inch handset.
To move the launch of the Note 7 by 10 days to steal more of Apple's thunder, Samsung executives pushed suppliers into meeting faster deadlines despite the phone's significant feature advancements. It's believed the rush to market caused the serious safety issues.
One of the upgrades in the Note 7 is a 3,500 milliamp-hour battery, up from the previous Note's 3,000. Samsung has indicated that a production error has caused the battery fires.