Three more lawfirms join class action over 'touch disease' affecting iPhone 6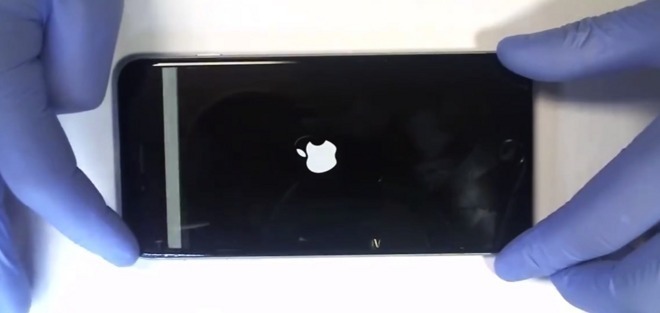 AppleInsider may earn an affiliate commission on purchases made through links on our site.
An additional three lawfirms are now participating in a class action suit first launched in August, which accused Apple of failing to acknowledge or do free repairs for a so-called "touch disease" affecting some owners of the iPhone 6 and 6 Plus.
The case has also picked up several new plaintiffs in the process, laywer Richard McCune told Motherboard. Almost 10,000 people have contacted his firm — McCuneWright — looking to participate in the suit, which is being handled through the U.S. District Court for the Northern District of California.
The scope of the action could expand even further, since in a separate but related lawsuit in Utah, Apple filed for not just "an extension of time to respond to the Complaint," but a merger with the California case.
People affected by the "touch disease" have found their iPhones developing flickering gray bands and/or a gradual reduction in touch sensitivity. This could be linked to a lack of structural reinforcement, allowing touch controller chips to come loose from the logic board even under normal bending. One of the key improvements of the iPhone 6s was the use of 7000-series aluminum, drastically reducing the phone's tendency to bend.
A number of current and former Genius technicians informed Motherboard that Apple is aware of the problem and even using an official retail protocol, despite the fact that it's forcing customers to pay for new or refurbished iPhones. The refurbished phones can potentially suffer the exact same problems as replaced ones.