Annual Final Cut Pro gathering being held as Apple is expected to unveil new MacBook Pros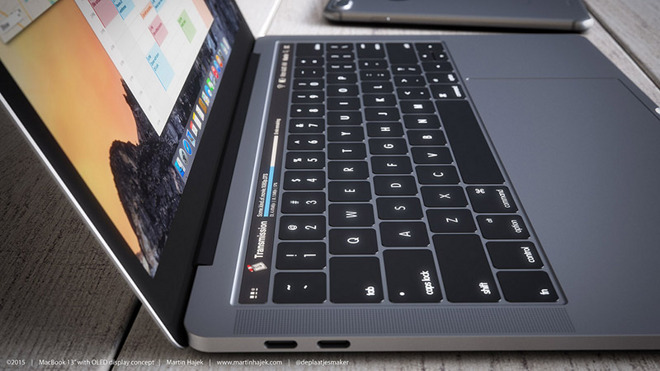 In what may be turning out to be a busy week for Apple, the company is inviting attendees at the annual Final Cut Pro X user's conference to visit the its corporate headquarters next door, just as it is expected to unveil a new MacBook Pro design with dynamic OLED touch bar.
The Final Cut Pro Creative Summit is scheduled for Oct. 27 through Oct. 30, "just next door" to Apple headquarters at 1 Infinite Loop. As part of the program, attendees will be granted the opportunity to visit the campus, and hear from Final Cut Pro X product managers during the conference.
The release of new Mac hardware is expected to be held on Thursday, Oct. 27, and is rumored to be a quiet event on or near the Apple headquarters. The days after the expected reveal, the DeAnza Theater on the Apple Campus will be occupied by a pair of conferences hosted by Apple employees from 2:30 to 4:30 p.m. for Final Cut Pro X Creative Summit attendees.
Earlier on Wednesday, Apple briefly hosted a deformed disk image for Final Cut Pro X version 10.3, with no actual data contained. The most current version of Final Cut Pro is version 10.2.1. The problem has since been rectified, but the inadvertent availability may herald an update going hand-in-hand with the Final Cut Pro X gathering, or a new Mac release.
If the rumored Mac release does have a live unveiling and not just a release without a press event, the gathering on the Apple headquarters would likely be in the DeAnza Theater. Another frequent choice for events outside the Apple Campus is the Yerba Buena Center for the Arts in San Francisco, but it has a space program-related exhibit spanning the center on the day of the rumored Apple release event.
The first presentation at Apple HQ, entitled "The Future: Final Cut Pro X," is scheduled from 2:30 to 3:30 p.m. The second is an "Update from the Apple Product Team," from 3:30 to 4:30 p.m. with no more information on the topics at the second seminar available other than the title on the existing schedule.
A pair of reports popped up on Monday and Tuesday, predicting Apple plans to update its 13- and 15-inch MacBook Pro models and a new 13-inch MacBook Air iteration by the end of October.
Rumors suggest the Pro models will sport a customizable OLED OLED "Control Strip" replacing the laptop's top row of function keys. The first rumors of the strip blossomed in May, with the said to display app-specific contextual commands and common system controls.
Apple is also said to be incorporating Touch ID technology into any new MacBook Pro, as well as a thinner chassis and reversible USB-C ports.