LifeProof opens preorders for rugged Fre cases for iPhone 7 & 7 Plus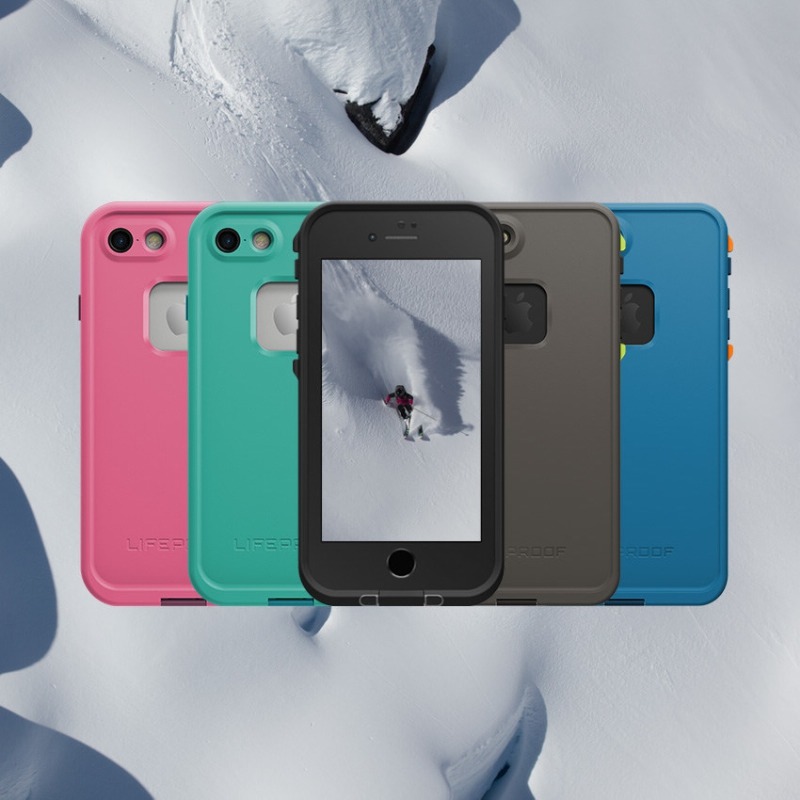 Otterbox-owned LifeProof on Thursday launched preorders for its Fre cases for the iPhone 7 and 7 Plus, designed to offer extra protection not just from drops but the outside climate.
Each case is drop-proof to a height of 6.6 feet, and waterproof to a similar depth, LifeProof said. They also block our dirt and snow, thanks in part to a built-in screen protector.
All ports and controls — including the touchscreen — remain accessible while one of the cases is on. To access a phone's Lightning port, owners have to flip open a lid.
The iPhone 7 version of the Fre is available in six basic color combinations: black, blue, red, gray, teal, and purple, each costing $89.99. Two camouflage variants cost an extra $10. Black models should be in stock as soon as Nov. 11, but some may arrive as late as December, and there's no firm date for the camouflage options.
The 7 Plus case comes in just five colors, namely black, blue, gray, teal, and purple, each for $89.99. Black units should be ready on Nov. 18 — purple is due on Dec. 9, while the other colors are listed as "coming soon."