Google deploys giant update for iOS Gmail app with new design, improved speed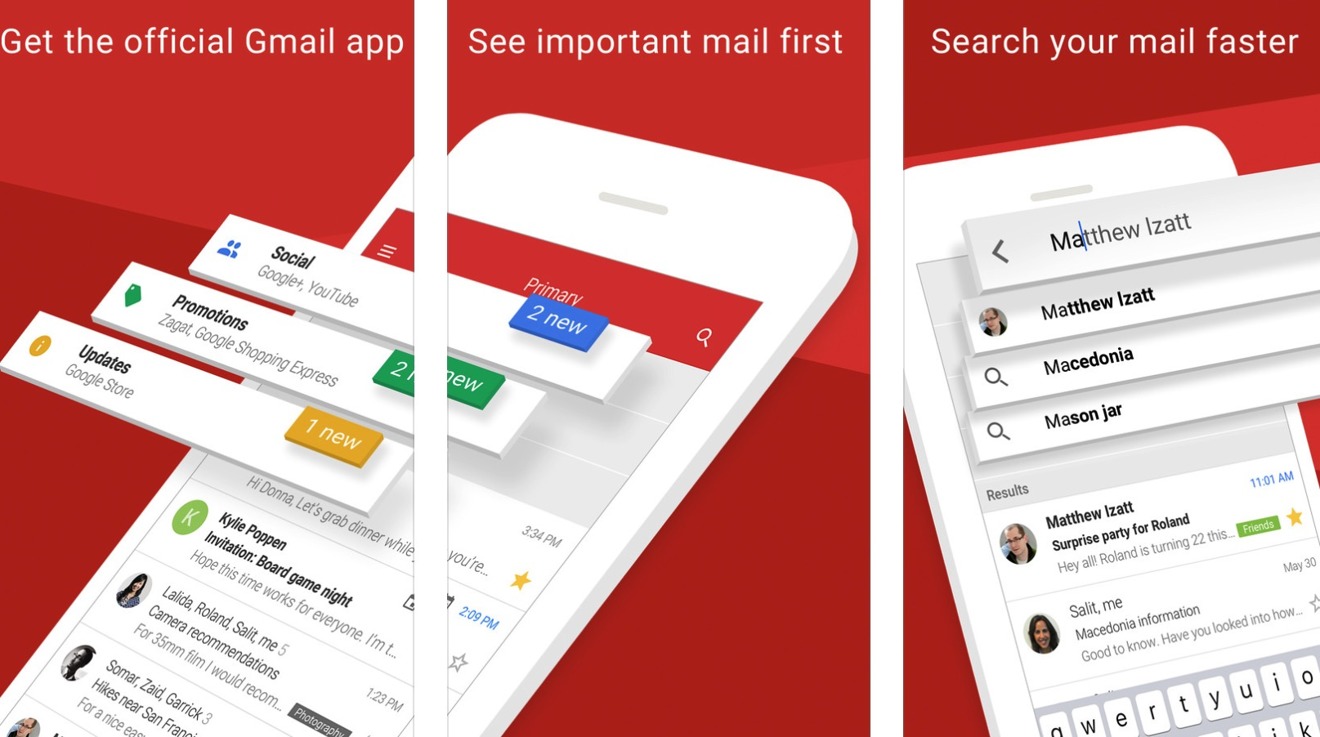 Google has unveiled a completely redesigned Gmail for iOS app, adding support for Gmail's "undo send" feature, and vast improvements to search.
The app, in addition to implementing the new Google design elements that it introduced about two years ago has a five-second "undo send" implementation, similar to the up-to 30 second delay allowable through web mail.
Search is significantly faster as well. In initial AppleInsider tests of the application, a multi-term search in a 55,000 email archive returned results nearly instantly on a fast wi-fi connection, rather than taking up to 11 seconds to complete the search on an older version of the Gmail app.
Other aspects of the mail app have been improved, leading to faster app utility overall, as well as faster scrolling, and much faster notification from Gmail than before. In the previous versions, testing revealed a user notification being sent to the user about 18 seconds after mail receipt, with the new version sending the new mail notification also nearly instantaneously.
Google also notes that spelling suggestions have been added, and users can now swipe on an email to archive or delete an email.
The Gmail application is free, requires iOS 8 or newer, and is a 197 MB download.