Samsung aims to beat Apple with edge-to-edge display, no home button on Galaxy S8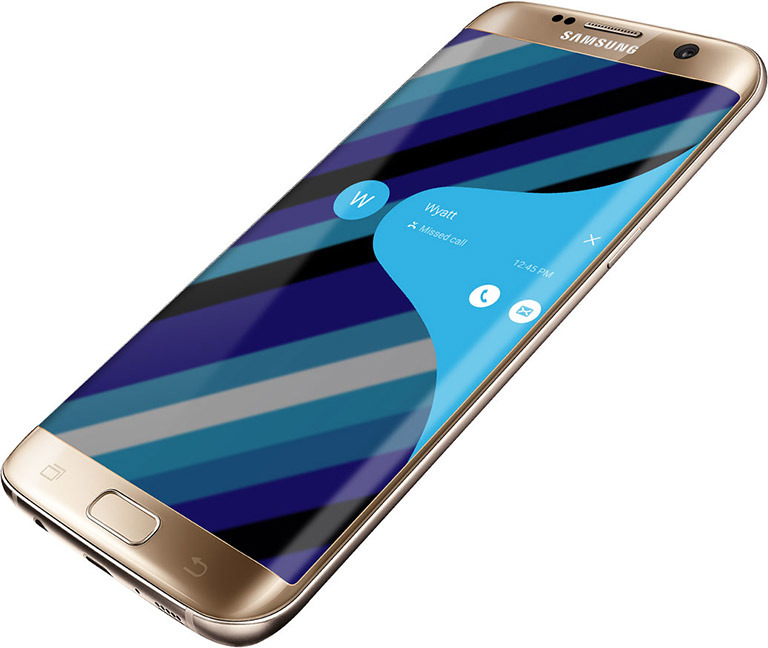 Potentially beating Apple to the punch in some regards, Samsung's next flagship — the Galaxy S8 — will allegedly have an edge-to-edge, bezel-free display in all forms, and omit a physical home button in favor of a "virtual" one embedded in the glass.
All versions of the phone will make use of curved OLED panels, sources claimed to Bloomberg. The S6 and S7 each shipped in two versions: a standard one with a conventional flat display, and a more expensive "Edge" model with the display curving over the sides. The Edge option has proven popular, and making it de facto might be both a natural move and financially practical, as long as OLED manufacturing capacity is sufficient.
Samsung is said to be targeting a March window for the S8, but might delay that until April. The company has reportedly adopted tougher testing in the aftermath of the Galaxy Note 7, which was rushed to market to seize more sales from Apple's iPhone 7, but eventually ended up off the market completely because of a series of battery fires and explosions Samsung was unable to stem.
Edge-to-edge and/or curved OLED displays have been rumored for 2017 iPhones, as has the idea of an embedded home button. Only one model — with a 5.1- or 5.2-inch display — is expected to get OLED, though, while 4.7- and 5.5-inch units may rely on LCD.
Borrowing another cue from Apple, the S8 is expected to omit a headphone jack. The decision to jettison the technology from the iPhone 7 has been controversial, given the number of speakers, headphones, and other accessories that use 3.5-millimeter jacks, forcing many people to use adapters. It's also impossible to charge the phone and use wired external audio at the same time without a special adapter or dock.
AppleInsider has affiliate partnerships and may earn commission on products purchased through affiliate links. These partnerships do not influence our editorial content.