All of Apple's OLED 'iPhone 8' models to use curved Samsung panels - report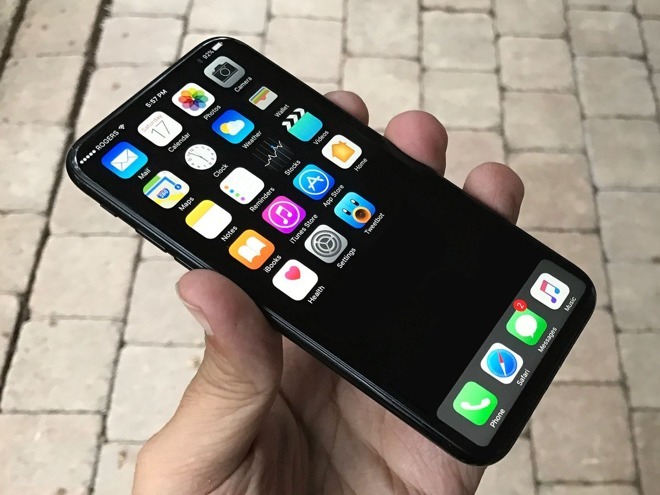 A Sunday report reaffirmed claims that next year's "iPhone 8" will come in separate OLED and LCD versions, with all of the OLED models sporting curved displays.
Apple's OLED panel orders from Samsung Display have been solely for plastic units, not glass ones, The Korea Herald said on Sunday, citing a source. The publication noted that companies typically use glass for flat panels, while plastic allows for curved screens like the one on the Samsung Galaxy S7 Edge.
Other iPhone models coming out next year will depend on flat LCDs from LG Display and JDI, the report said.
Samsung's curved OLED capacity is estimated between 70 to 100 million units, less than half of Apple's annual iPhone sales — something that may support the idea OLED will be reserved for a "premium" model.
The Herald source also suggested that Apple may or may not use new technology which "enables the phone to respond when users touch any side of the device."
Past reports have indicated that Apple is working on three iPhones for next year: two LCD models sized at 4.7- and 5.5-inches, like the iPhone 7, along with a curved OLED product measuring 5.1 to 5.2 inches. One or more of the models could use edge-to-edge displays, potentially forcing Apple to embed some components like the Touch ID sensor.