Binge on video, read until your heart's content, and more with the best apps for your new iPad or iPhone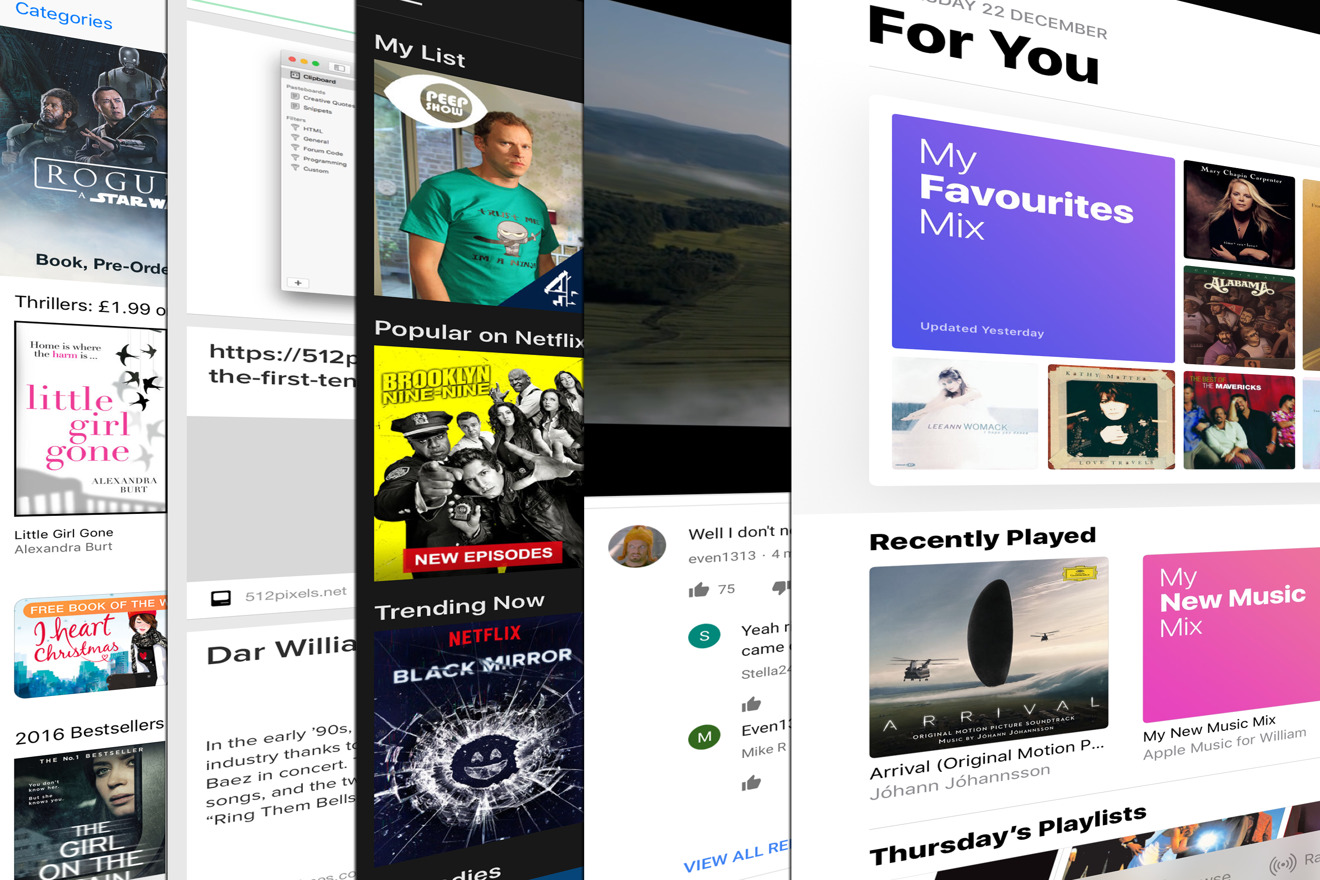 Not only can you work with it, but that new iPad of yours is going to be how you relax and how you stay informed — AppleInsider picks the apps that should've come in the box.
You are going to use your new iPad far more than you expect. It is powerful enough to do serious work on - and we have recommendations for how to do that - but that's not even the half of it. Bring your iPad with you and you've always got a book to read, a film to watch, music to listen to, and so much more.
Everyone has different tastes and we all relax in different ways but there are five apps that we recommend for absolutely everybody. The only thing these five don't include are games - and we've got you covered on that too — but that's another article or two.
As much as we love the feel and even the smell of a new hardback or paperback, the ability to carry a hundred or a thousand books right there on your slim and light iPad is irresistible. Add in the ability to find and buy new books on a whim as you walk across the airport toward your boarding gate and we love books on iPad.
As we love reading books on iPad, we have to go with Apple's iBooks app and the iBooks Store. Books you read on this look great: Apple has really worked well on the typography and the design of books to make reading them a pleasure. Getting from the iBooks app to the Store is a bit peculiar though: there's no obvious Store button. We tend to tap on an icon labelled Favorites to go from our own collection into the Store's recommendations, then pop around the categories or search.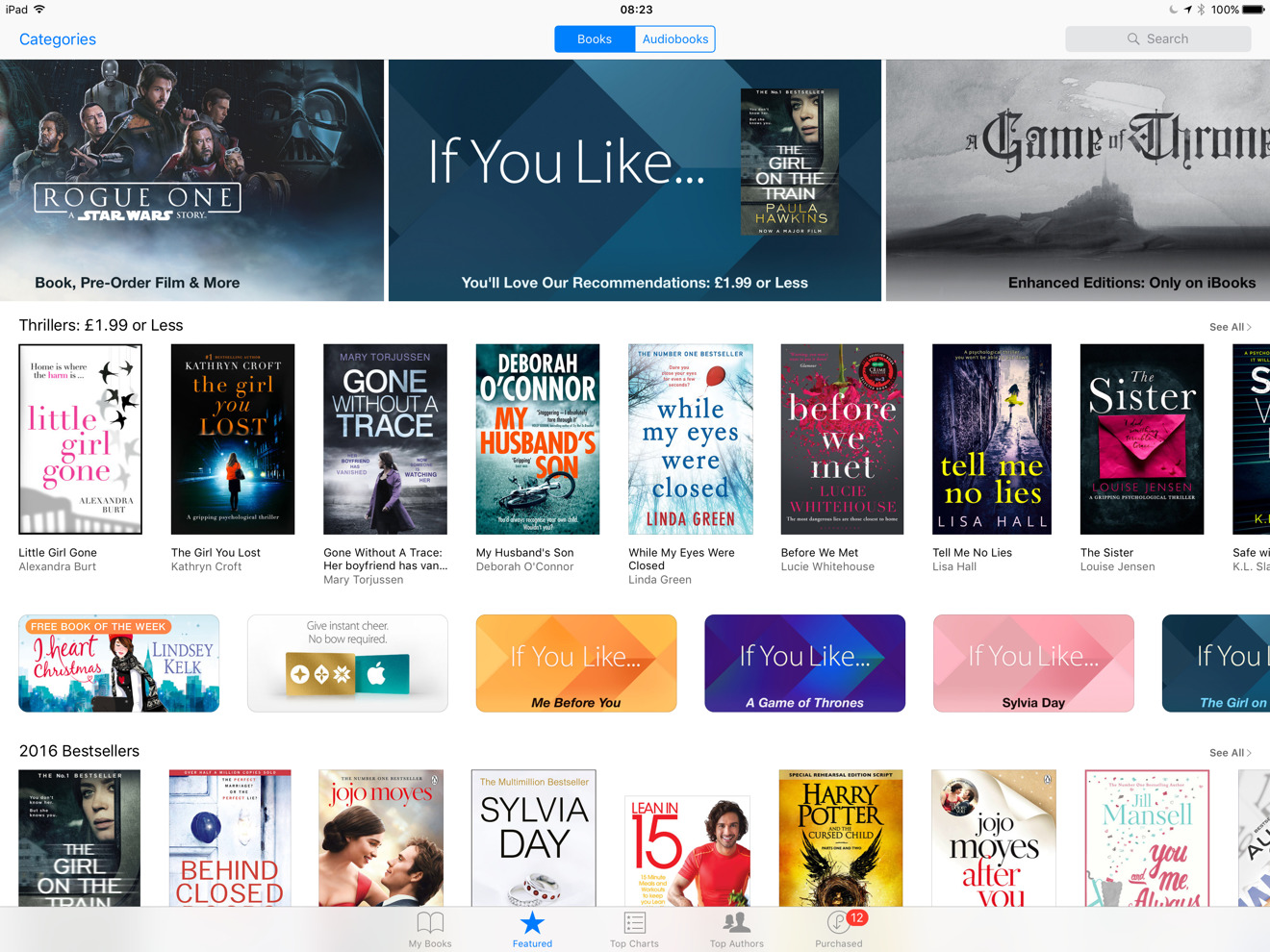 When you do go looking for books, though, there is a fair chance that you will not find what you want. While the iBook Store is growing, it still does not have as many titles as Amazon's Kindle store.
As a bonus, if you've got PDF files or classic literature gleaned from the Gutenberg Project in ePub format, it can be loaded into Apple's iBooks.
Kindle books just do not look as good as iBooks but they are more plentiful and they also tend to be a little cheaper. So this is only time when we recommend one app but also recommend you get the alternative: go get both iBooks and Kindle for iPad. They're both free.
This has happened to you often, it may even be happening right this moment. You've found an interesting article or webpage but you don't have time to read it now. You could bookmark it but nobody seems to bookmark anything anymore. You could just remember to come back to it later, but you won't. Instead, save it to Pocket.
Pocket is a read-it-later service. You pop articles into it from Safari, you can share pieces from something like Reeder, an excellent news reading app, and later on come back to read them at your leisure.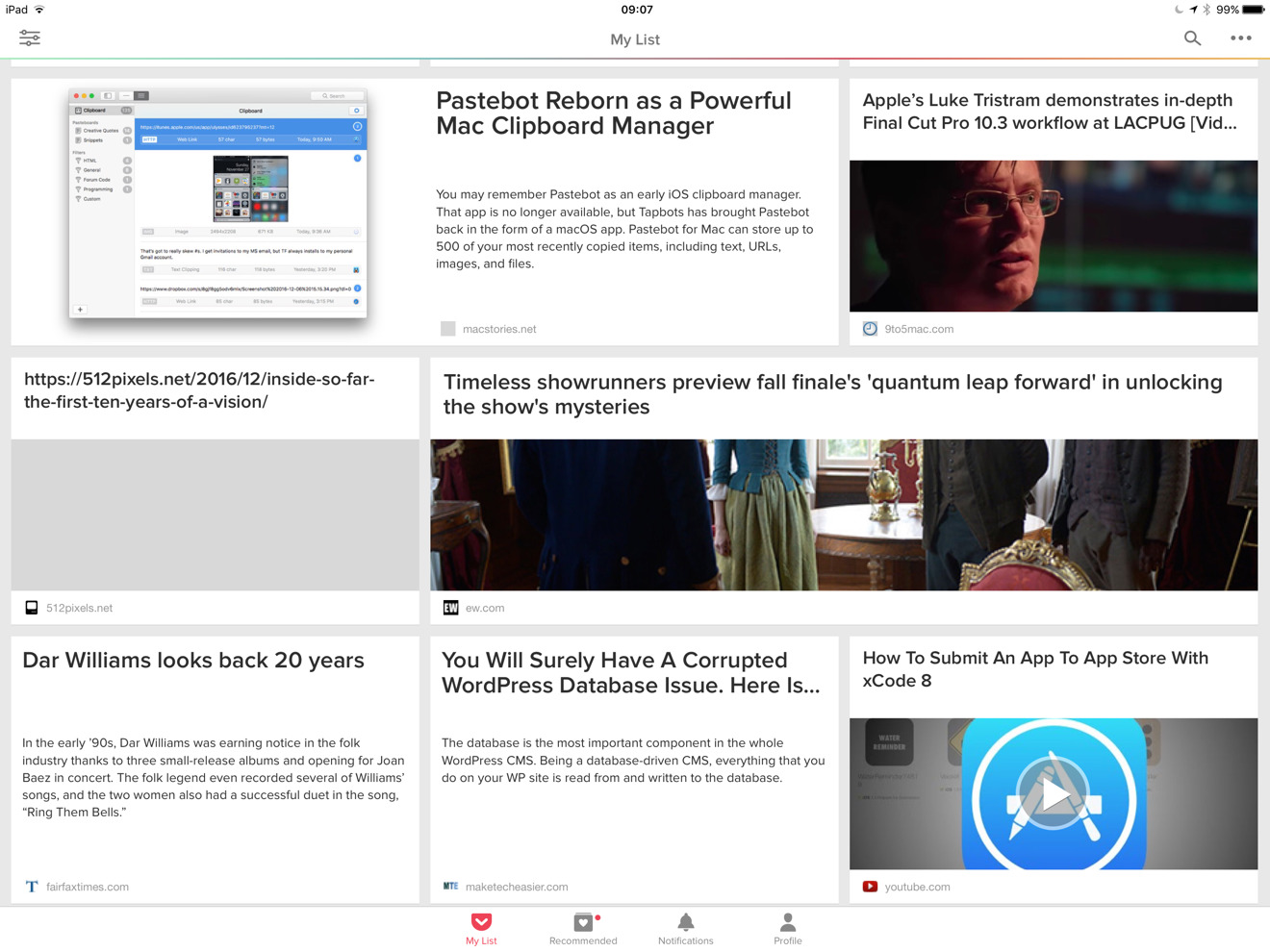 It's also good for when you're researching something or trying to find the solution to a problem: as you find what might be an answer, save it to Pocket and keep searching. Later you can read through what you've found. Similarly if you're going to have a long flight without internet, you can stock up on things to read. As you can also save to Pocket from Mac or iPhone, though, make sure you open the app while you still have wifi: let it download your latest articles or you'll be disappointed on the plane.
We just said that when you're looking online for solutions to problems, you can save the articles you find into Pocket. You could also just watch a video about it on YouTube.
Whatever you're looking for, most certainly if it is in any way technical or about "Star Wars," you will find YouTube videos showing you what you need. It seems that they are all required to start with someone saying "Wassup, guys?" and without fail they could all get on with the subject faster.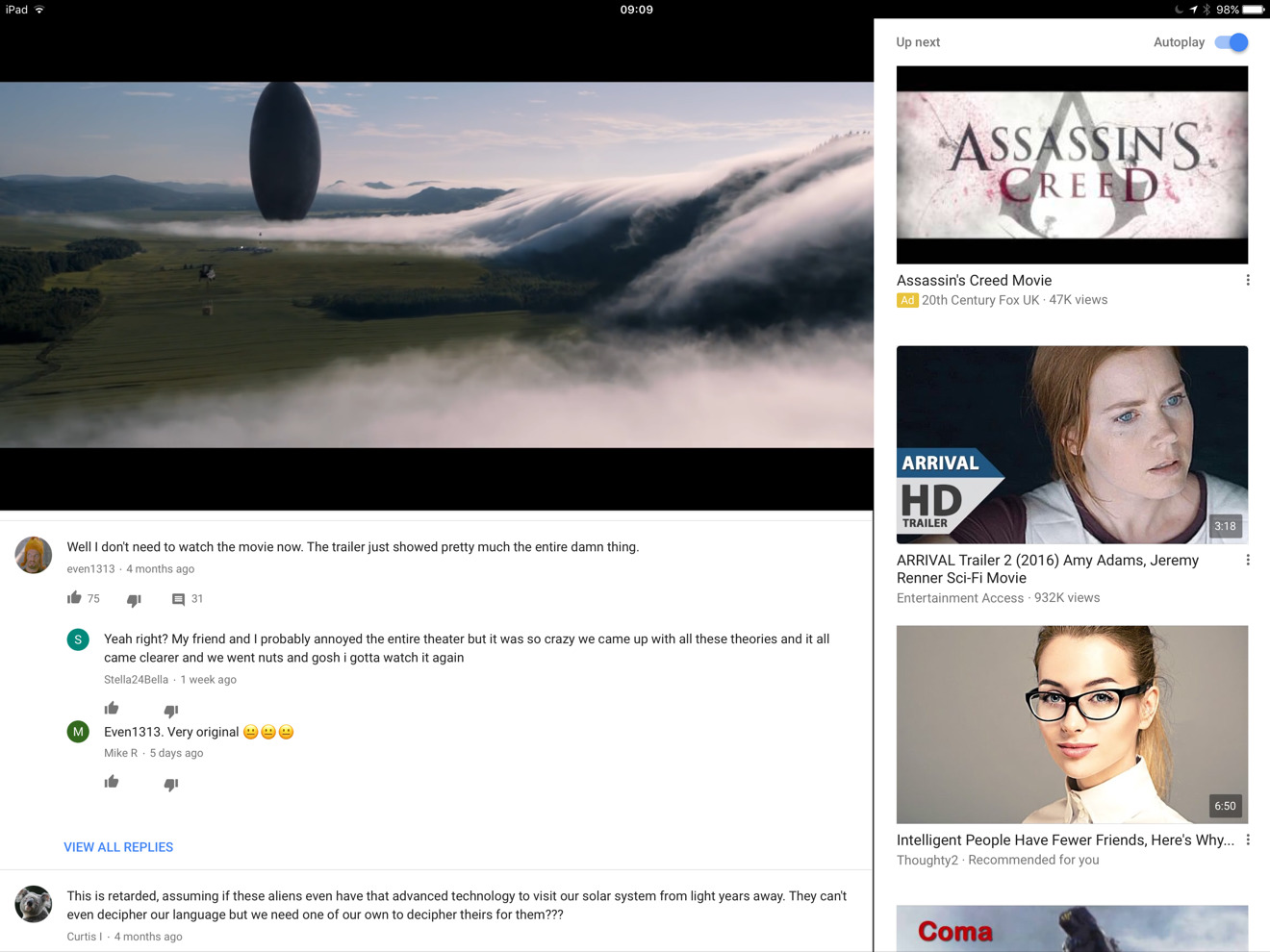 But, we've used YouTube to see step by step how to submit apps from Xcode to the App Store. We've also used it to see how in the world to get the bonnet open on a Renault Megan. Less practically, we've also used it to watch episodes from incredibly obscure TV series we loved when we were much younger.
Searching for what you want could be easierh. That's partly because of the sheer number of videos on the service, but it's also not always as clear as it should be where you can type search terms.
If you want to worry less about what your kids are watching, Google also has YouTube Kids, which provides curated content, that's child-appropriate. Sure, the YouTube app itself has "strict filtering" options, but look at YouTube Kids as having stricter strict filtering.
It only seems as if everything is on YouTube. Netflix doesn't have it all either, but it has such a lot for a quite cheap monthly subscription. It also has films and television shows without the interruptions from ads you'd see on broadcast TV or the pop up ones that YouTube slaps atop whatever you're watching.
You can stream any Netflix video directly to your iPad wherever you are if you have an iPad with a cellular connection. You can also stream it if you don't have that but do have an iPhone that you can tether to your iPad. In either case, though, we'd recommend against it because films will eat up your data plan.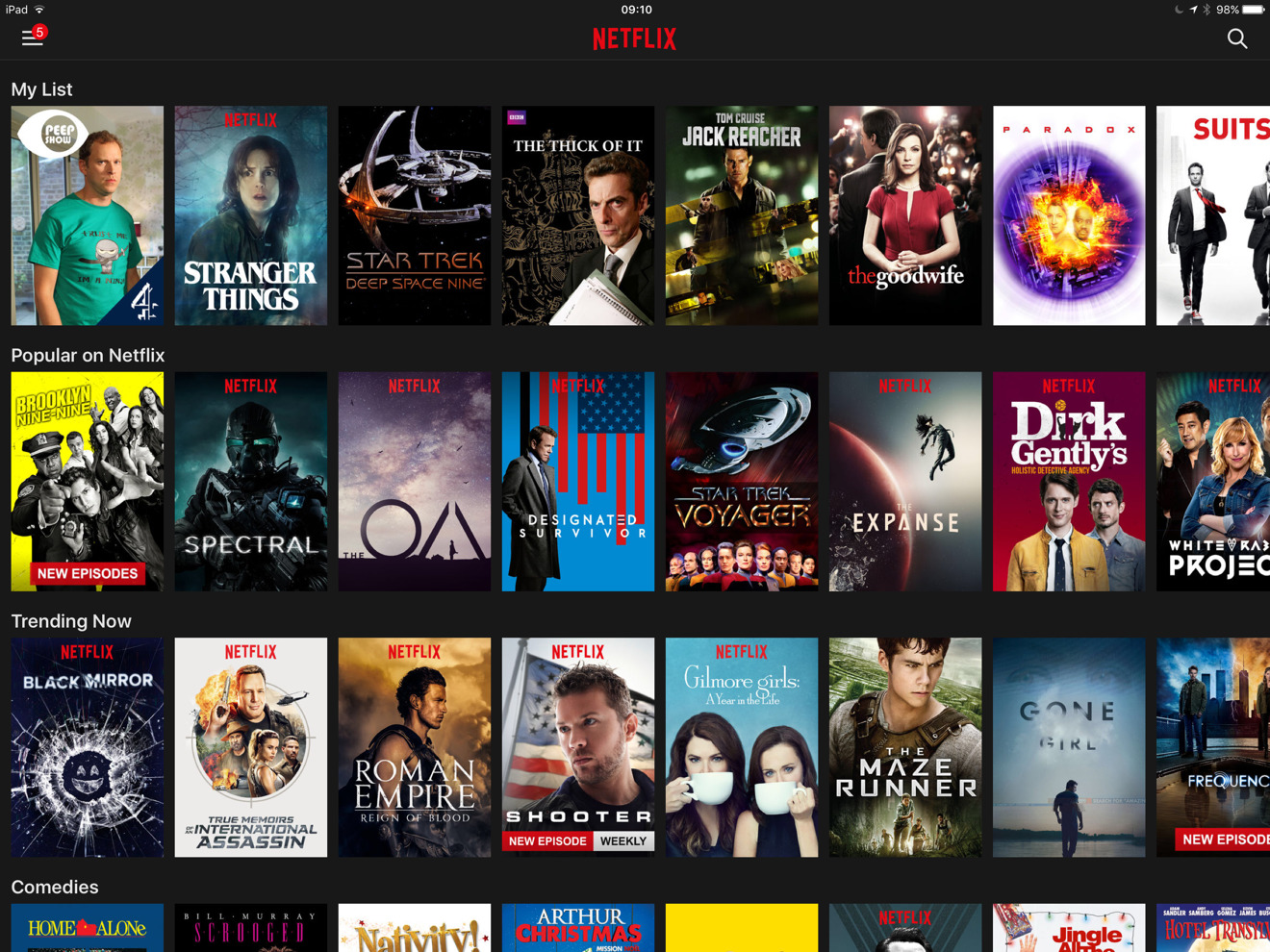 So previously we've recommended it for when you're on your home wifi, perhaps in your office, or maybe in a hotel that has generous wifi limits.
Now, though, we can recommend it more because Netflix has added the ability to download films and TV from its service before you leave home. It's a very new addition and it doesn't apply to all or even most of what Netflix has. Yet there is more than enough that you can happily load up your iPad with your own choice of inflight movies.
Netflix did clearly add this new download feature for a reason, though, and that reason is competition. Amazon Prime Video has had downloadable films and TV for a time and that service is also a free element of the regular Amazon Prime service. We still recommend Netflix but if you already pay for Amazon Prime to get its free parcel delivery benefits, look at it for video too.
You're reading books, you're browsing articles and you're watching movies. All that's missing is music and your iPad is one of the very best devices for doing that on. We'd say it's one of the two best, and the other is your iPhone.
This applies to any music at all: you can load up your iPad with your own collection from your iTunes Library. However, Apple Music is at the very least worth trying out the free trial for. Once you do, you're unlikely to want to get rid of it at the end.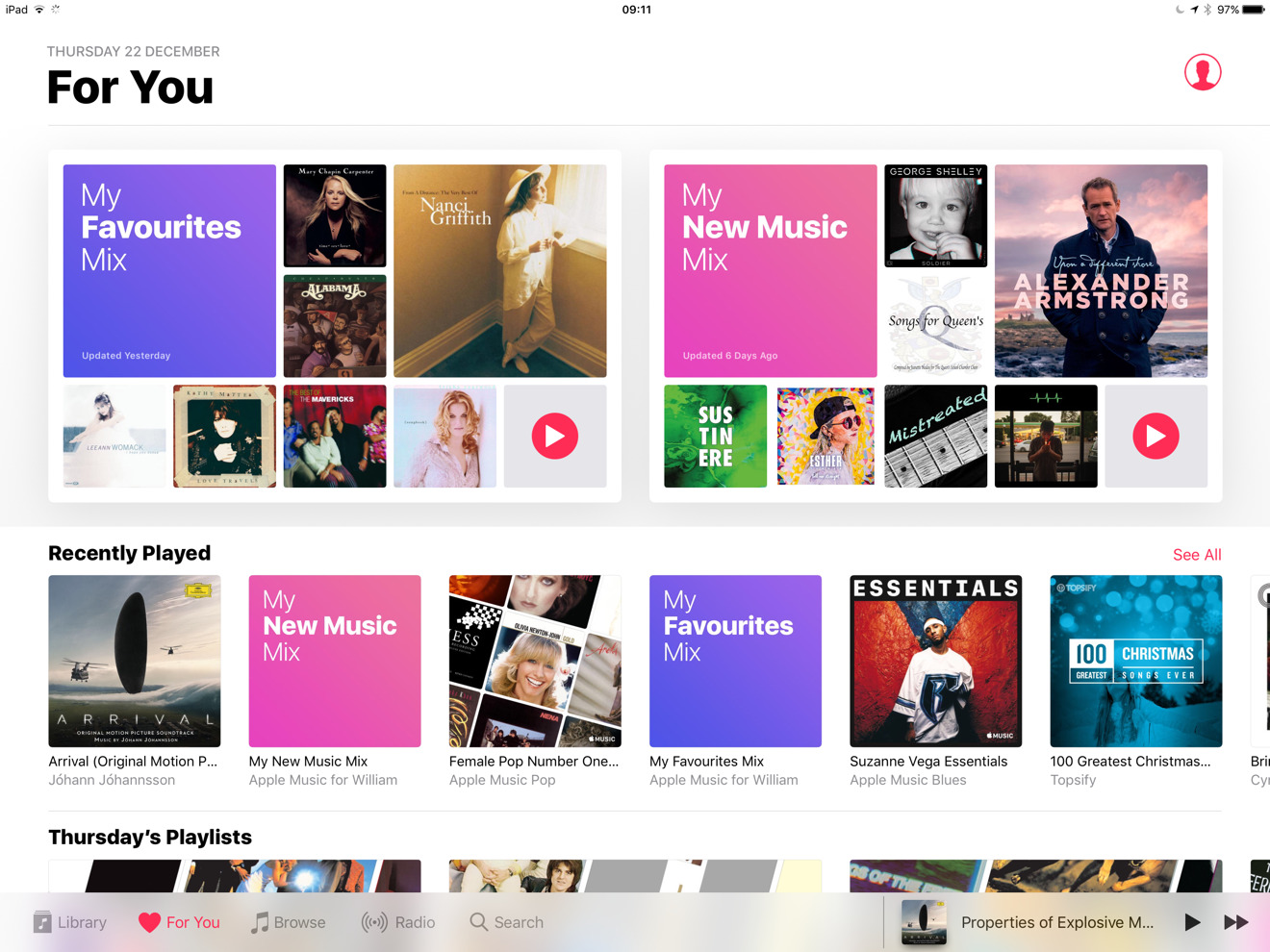 Apple Music has a wide range of music, it has a very, very good selection of curated playlists - that's music chosen for you by human beings, not maths. It hasn't got everything and if you do use it across iPad, iPhone and Mac then you'll take some time to follow how it all works together. Downloading music to your device is initially confusing, for instance, and that's what we're recommending you do the most.
There are alternatives to Apple Music, most notably and famously Spotify. We don't have one single thing against Spotify, except perhaps that Apple Music just seemed to slot into our lives better, given what devices we own. Spotify took some effort and we've not found any particular advantage to using it singly, or in conjunction with Apple Music.