Latest 4K drone footage of Apple's 'spaceship' Campus 2 shows interior auditorium work, significant landscaping

AppleInsider may earn an affiliate commission on purchases made through links on our site.
The latest drone footage of Apple's new headquarters under construction taken on Christmas day shows much of the heavy equipment gone, with the entire site's landscaping being developed on a larger scale than previously seen.
Across the campus, the solar installation campus-wide estimated to be around 65 percent complete. Additionally, a small solar array has popped up on ground level near the Tantau Avenue facility.
The circular auditorium has been partially un-clad, with a lot of scaffolding inside. Workers appear to be focusing on the interior build-out of the structure.
Besides just the solar installation, much work has taken place on the Tantau Avenue facilities. The majority of the work on research and development building is inside now, with the exteriors very near completion.
Many kinds of California-native trees have been planted around the facility. Weaving through the trees, walkways have been poured all over campus.

Notably, the mountain of thousands of tons of dirt for landscaping and to cover up the underground parking garage is completely gone.
In 2011, Steve Jobs announced the project to the world, saying over 12,000 employees would work in the 2.8-million-square-foot "Spaceship" structure. Edible landscaping, walking paths, and other "green" improvements are in the process of construction, to minimize the impact the facility makes on the environment.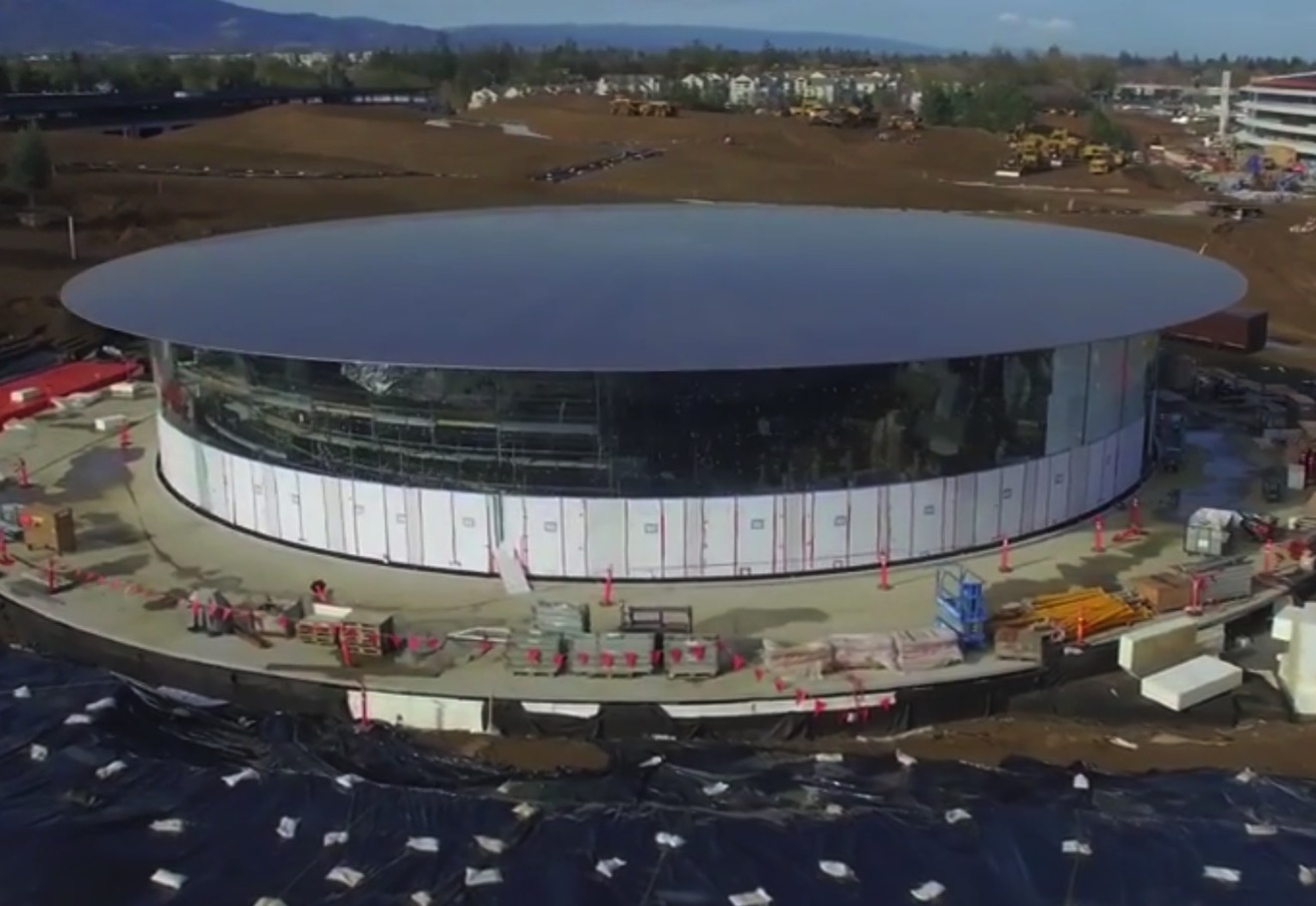 Apple's related Phase 2 adjacent project adds additional workspace, and includes a renewable energy-powered small data center.
Apple's micro-grid is reportedly capable of handling about 75 percent of Campus 2 power requirements during work hours, supplemented by Bloom Energy-provided fuel cells. Bloom Energy provided similar cells, currently in use at Apple's North Carolina data center.