Apple CEO Tim Cook declines Ireland committee invite, branded as 'snub to Irish people'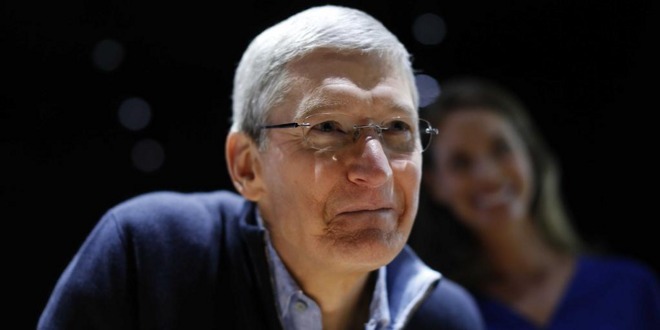 AppleInsider is supported by its audience and may earn commission as an Amazon Associate and affiliate partner on qualifying purchases. These affiliate partnerships do not influence our editorial content.
Irish politicians are accusing Apple CEO Tim Cook of snubbing the country's legislature, and by association the entirety of Ireland, by declining an invitation to answer questions about the European Union's recent tax ruling.
Cook, along with other high-ranking Apple executives, were last month invited by Chairman of the Oireachtas all-party Finance Committee, John McGuinness, to take part in a series of hearings relating to an EU tax decision that saddled Apple with a $14.5 billion penalty.
Apple recently informed the committee that Cook would not attend, vaguely citing the complex legal machinations in play, reports The Independent.
"As you will appreciate, this is a complex and challenging issue, and one on which we are receiving ongoing legal counsel. We are engaging with the Department of Finance and The Revenue Commissions, as well as the European Commission," Claire Thwaites, director of Apple EMEIA government affairs, said in a written response.
Thwaites went on to say legal counsel had advised Apple to avoid conduct that would compromise its ongoing appeal.
"Given the sensitive nature of the investigation and the timing, we have been advised not to undertake any other direct activities, which could potentially prejudice future outcomes," she wrote. "It is on this basis that we are unable to appear before the Committee on this occasion."
Sinn Féin politician Pearse Doherty took exception to Apple's refusal.
"Disappointed and angry at Apple decision to refuse to attend Finance Committee. Legal excuse doesn't add up-others involved attending!," he said. "Will push Committee to ask Apple to reconsider. Tim Cook attended Senate hearings and claimed a deal was in place. Dail deserves same respect."
Doherty is likely referring to EU Commissioner for Competition, Margrethe Vestager, who is slated to explain and defend the tax ruling at Ireland's hearings next month.
Other politicians piled on, with Irish Labor Party's Seán Sherlock saying, "I can't see why Mr Cook wouldn't appear before the committee. The issue is not sub judice and it would provide an opportunity for a public airing by Apple beyond the confines of government buildings." He added that the refusal was "a missed opportunity by Cook to speak directly to his employees in Ireland through the committee."
After years of examining Apple's European finances, the Commission in August found the company in breach of regional regulations and ordered it to pay $14.5 billion in back taxes. The investigation concluded that Apple received preferential tax benefits, which amounts to illegal state aid, from Ireland since at least 2003.
Both Apple and Ireland are appealing the ruling. In the coming weeks the company will likely have to pony up the $14.5 billion sum, which will be held in escrow as the potentially years-long appeals process moves forward.