CBS Sports Radio streaming added for Apple Music subscribers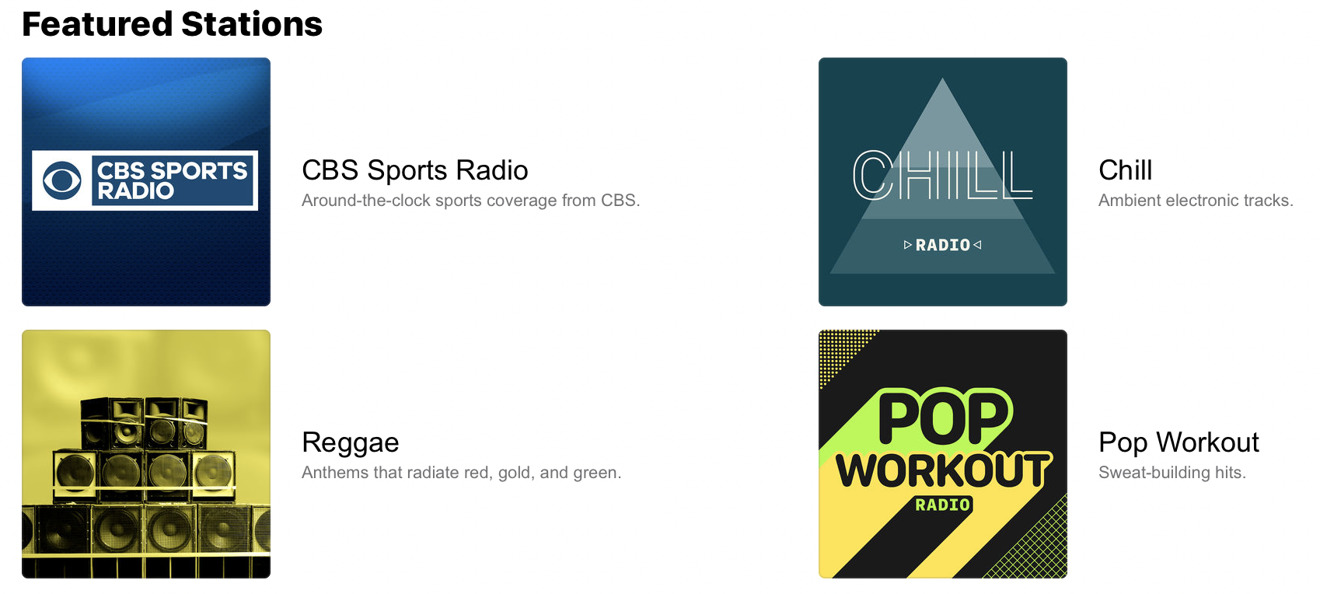 Boosting its streaming sports-related programming, Apple has added the CBS Sports Radio syndicated radio channel to Apple Music.
Currently features on Apple Music's "Featured Stations" section, the streaming channel offers a live feed of CBS's 24-hour-a-day radio broadcast network. The channel will air unchanged on Apple Music, and at this time, no content unique to the streaming service will be added.
CBS Sports Radio debuted with hourly reports in September 2012, with an expansion to 24/7 programming in January 2013. The channel is a collaborative effort by CBS Radio and CBS Sports, and is distributed by the Westwood One radio network for terrestrial broadcast stations.
The network airs on more than 300 stations nationwide. Not all local radio channels that carry CBS Sports Radio broadcast the content continuously.
Hosts include long-time ESPN personalities Doug Gottlieb and Jim Rome plus ex-NFL players Tiki Barber and Brian Jones, amongst others.
Apple has been slowly building out streaming radio options on Apple Music, including the addition of NBC Sports Radio last June, and Bloomberg Radio in August.