Gamevice MFi game controllers for iPhone 7 removes battery, gains external Lightning port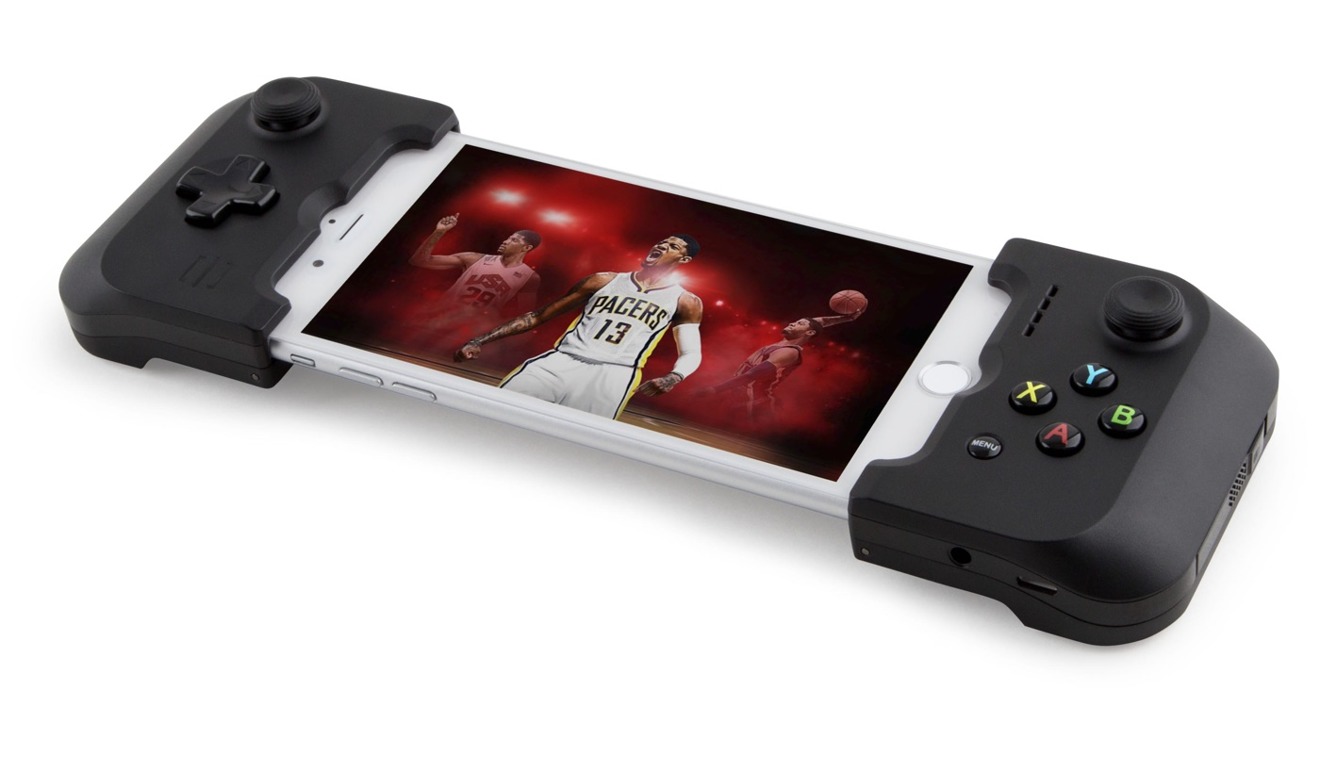 Gamevice has updated its range of MFi-certified game controllers for iOS devices, with the second-generation iPhone and iPad controllers introducing support for the iPhone 7 and iPhone 7 Plus, and the addition of a Lightning port.
The updated models share the same design as the previous generation, holding an iPhone or iPad between two controller sections, connected by a folding hinge. A Lightning connector allows the controllers to interface with the host device directly, instead of relying on Bluetooth for connectivity, reducing latency.
The second-generation Gamevice for iPhone now includes full support for the iPhone 7 and iPhone 7 Plus, as well as iPhones since the iPhone 6 and 6 Plus. Users get the same buttons and controls as in the last model, including a headphone jack for audio, and updated thumb sticks said to be more ergonomic and comfortable.
One major update is the removal of the battery, making the device lighter and allowing the micro USB port to be replaced by Lightning, allowing the iPhone to be recharged while inside the controller. Power is now sourced from the connected iPhone, with the manufacturer claiming it draws the same amount of power as a pair of headphones.
The updated Gamevice for iPhone 7 and 7 Plus will ship on January 31 for $99.99, and will be available in Apple Stores and online.
Other models in the range are receiving updates, with versions for the iPad Air, iPad Pro 9.7-inch, and iPad Pro 12.9-inch getting similar alterations, and a variant for the iPad mini also on the way. The updated iPad mini model will be arriving on January 31, while the others are available to buy now at $99.99 each.