Apple's U.S. forestry programs generated more than 13,000 metric tons of wood in 2016, created jobs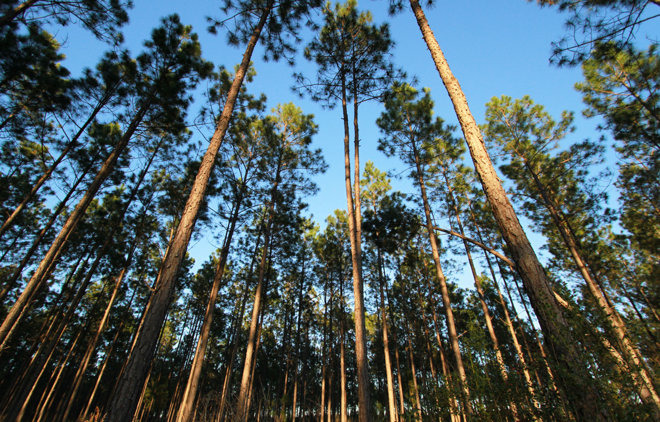 Two years after Apple partnered with The Conservation Fund to protect more than 36,000 acres of vulnerable forestland in Maine and North Carolina, the ambitious project is showing returns, with more than 13,000 metric tons of wood harvested between the two states last year.
Dubbed a sustainable harvesting initiative, Apple in 2015 purchased more than 32,400 acres of forestland along the Mattawamkeag River in Maine and over 3,600 acres of pine and hardwood forest in Brunswick County, North Carolina through The Conservation Fund's Working Forest Fund.
New statistics shared with the Triangle Business Journal on Wednesday show harvesting output from both forests in 2016 was equivalent to approximately 30 percent of Apple's product packaging needs in 2015. Specifically, the 13,000 metric tons of wood were processed into virgin fiber, which was then used to make boxes, bags and other materials.
In addition to wood, Apple's program created jobs more than 30 jobs in the Brunswick Forest region, says Jena Thompson Meredith, vice president of business partnerships at The Conservation Fund. Workers were needed for survey work, site preparation, harvesting, planting and other supporting roles. In total, logging operations resulted in more than 10 jobs per 1,000 acres.
As for sustainability efforts, The Conservation Fund planted 185,000 trees throughout 300 acres of Brunswick Forest. The group also put down 40 acres of native longleaf pine and Atlantic white cedar trees, both of which help provide shelter for a rare butterfly.
Apple's North Carolina forest tract is located next to the Green Swamp Preserve, home to at least six rare species including the carnivorous Venus fly trap.
Apple vice president of Environment, Policy, and Social Initiatives Lisa Jackson shared the story on social media earlier today. When Apple first announced the forestry initiative in 2015, Jackson and Larry Selzer, president and CEO of The Conservation Fund, wrote a letter of intent explaining the project.
"Apple believes that paper, like energy, can be a renewable resource," they wrote. "So Apple is striving to supply 100 percent of the virgin fibers used in its paper and packaging from sustainably managed forests or controlled wood sources."
A month after announcing the Maine and North Carolina forest efforts, Apple revealed plans to create one million acres of responsibly managed forestland in China through with the help of the World Wildlife Fund.