Logitech announces schools-only Rugged Case & add-on keyboard for Apple's new budget iPad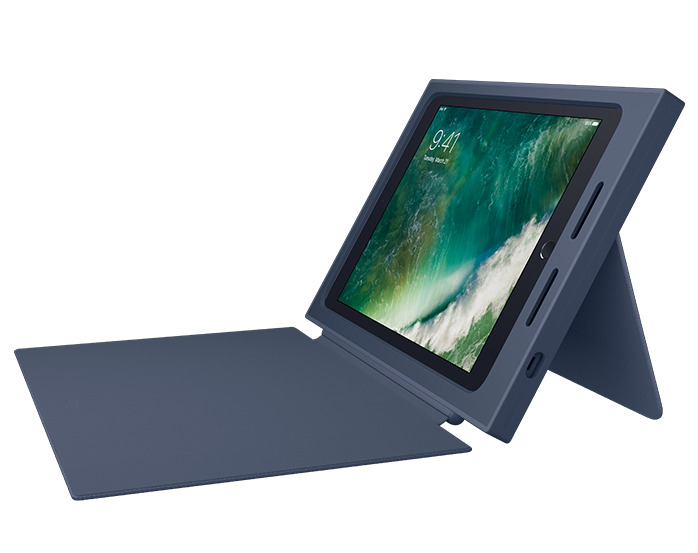 Hot on the heels of Apple revealing a new budget iPad, Logitech on Tuesday debuted a matching case and keyboard combo intended exclusively for Canadian and American schools.
The Rugged Case is designed to protect against drops up to 6 feet, using polymer "ribs" surrounding the edges. Luggage-style fabric protects against wear and liquids, while a detachable cover can be used to guard the screen.
A kickstand with mechanical hinges supports angles between 20 and 60 degrees. The back also features a transparent window, meant to show tagging and/or barcodes schools typically put on electronics.
The cover can be replaced with a optional add-on keyboard, which uses a proprietary Logitech connector and draws power from the iPad so it doesn't have to be recharged on its own. It also offers a wide, laptop-like layout, and a row of function and shortcut keys.
While schools will be able to buy the two accessories separately, a Rugged Combo pack pairs the two together.
The new iPad starts at $329 for the average buyer, and goes on sale this Friday. It comes with an A9 processor, and 32 or 128 gigabytes of storage.