Prince's 'Deliverance' pulled from Apple Music, iTunes Store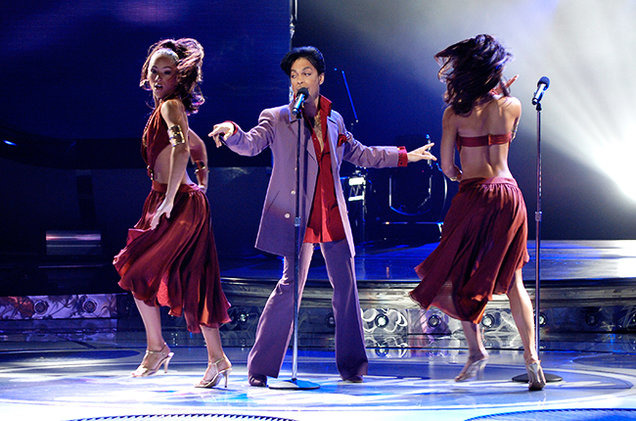 AppleInsider may earn an affiliate commission on purchases made through links on our site.
"Deliverance," the first track from an album generated by a sound engineer who worked with Prince in 2006 has been pulled from Apple Music, the iTunes Music store, and other streaming services after a challenge from the musician's estate.
The first track, "Deliverance" was the title track to the new album, and was made available early Wednesday morning. Late Wednesday afternoon, not only did the track disappear from Apple Music, but from all other streaming music services as well.
The retraction is likely a response a suit filed against the publisher by Prince's estate and Paisley Park against sound engineer George Ian Boxill. Prince and Boxill co-wrote and co-produced all of the tracks beginning in 2006 and ending in 2008. The suit alleges that Boxill refused to return the tracks, violating a contract that he signed with Prince.
The court filing made by Prince's estate declares that the contract between the pair mandated that the recordings "would remain Princes sole and exclusive property." The court filing also states that should the album be published independently, it "deprives Prince (and now the estate) from choosing what is released to the public and when."
"The songs were written and recorded when Prince was an independent artist, protesting what he saw as an unjust music industry," publishing company RMA wrote in the release. "In the spirit of that independence, and in supporting Prince's opinion of major label contracts, Deliverance is being released independently."
Prince's music catalog was only recently restored to most streaming services. The Warner albums, which include hit singles like "Let's Go Crazy," "Purple Rain" and "When Doves Cry," were Tidal exclusives after Prince pulled the content from competing streaming services in July 2015, nine months before his death.
After the withdrawal, Apple lacked rights to stream Prince tunes through its Apple Music subscription service. The company continued to sell select tracks on iTunes and on on Beats 1 radio. The catalog returned on February 12, on the same day as the 2017 Grammy awards.
Prior to the withdrawal, "Deliverance" was the number one album on the iTunes Music store's pre-order chart. The retraction appears to be precautionary, as there is no judicial order for the removal.