Apple to release iTunes on Windows Store, ensuring compatibility with Windows 10 S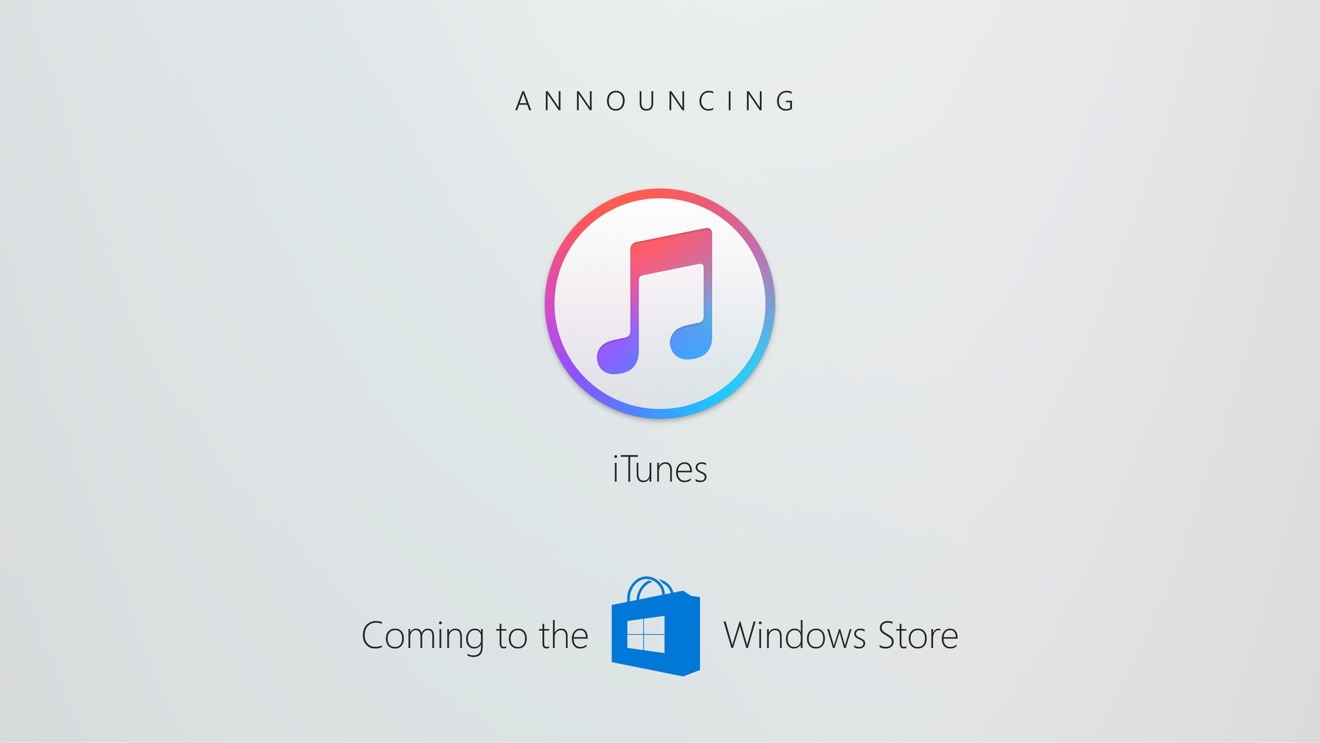 With Microsoft's forthcoming education-focused Windows 10 S operating system only allowing applications from the Windows Store, Apple will release its popular iTunes application on the official digital storefront, ensuring students will still have access to the media and management tool.
Microsoft officially announced that iTunes is coming to the Windows Store as part of its Build developer event on Thursday. Though the importance of iTunes on Windows was lessened greatly when iPhones and iPads gained the ability to be activated without a computer, it still remains a key part of Apple's ecosystem not only for device management, but also for purchasing content and using services like Apple Music.
Microsoft said iTunes will be on the Windows Store before the end of this year.
Until now, iTunes has been available as a separate download, not a part of the Windows Store. Its entrance into Microsoft's application store will ensure that iTunes will work with Windows 10 S devices coming to market this year.
Microsoft's Windows 10 S is a stripped-down version of Windows that will only be able to run Windows Store titles, reducing security risks and overhead.
It is still unknown whether Apple's other Windows applications will be headed to the digital storefront. They include AirPort Utility, and QuickTime.
Beyond Apple, Microsoft also announced that streaming music service Spotify will be on the Windows Store. In addition, three popular Linux distributions —  Ubuntu, SUSE and Fedora —  will be available to download.