Apple announces support for external graphics cards, virtual reality platforms in macOS High Sierra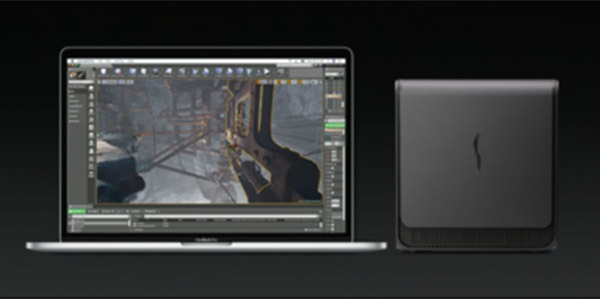 Coming this fall as a free upgrade, Apple's new macOS 10.13 High Sierra platform will include support for external graphics cards over Thunderbolt 3, giving systems enough power to support high-end gaming and popular virtual reality platforms.
Introduced alongside Metal 2, Apple's next-generation graphics API, the forthcoming support fulfills a promise made when Thunderbolt ports were first included in Mac years ago. Specifically, Metal 2 includes new assets that work with external GPUs connected over Thunderbolt 3.
To help coders get a head start with creating use cases for Metal 2, Apple will soon be shipping a $599 developer kit that includes the newly announced standalone Sonnet eGFX Breakway Box, a USB-C to USB-A hub, and an AMD Radeon RX 580 GPU. Similar to third-party external GPU solutions, Apple's version shuttles graphics data back and forth using the high-throughput Thunderbolt 3 protocol.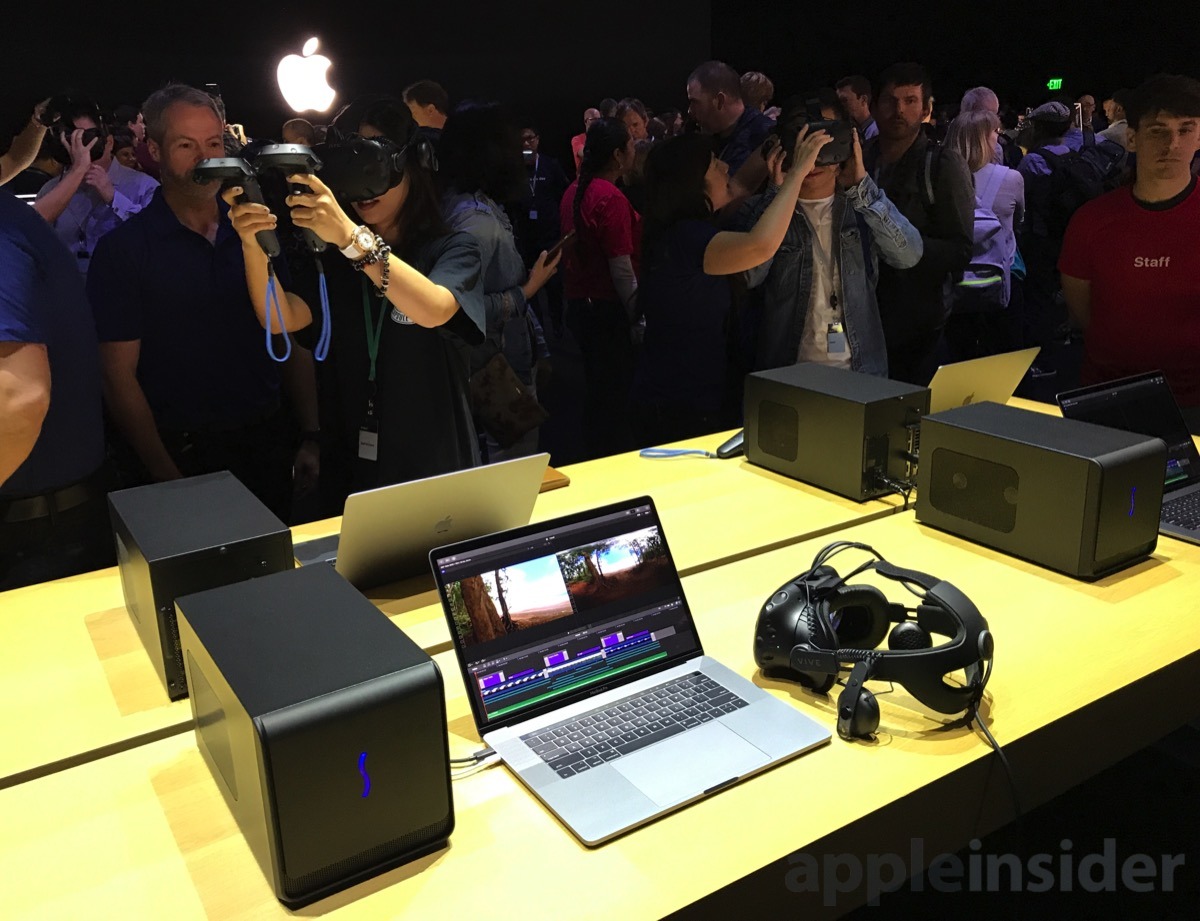 Apple is also baking in support for virtual reality with macOS High Sierra. The company reached out to popular VR platforms like Steam VR, as well as Unreal and Unity, which will offer their services for Mac later this year.
With Metal 2 and backing from outside VR experts, Mac might catch up with machines running Windows. Since PCs offer upgradeable GPUs, including support for the latest high-performance equipment, VR hardware makers like Oculus and HTC have concentrated development of respective goggle hardware on compatibility for Windows based computers. That could change once High Sierra sees release in the fall.