Apple Pay comes to more US, UK & Chinese banks, Uber's new in-app tipping [u]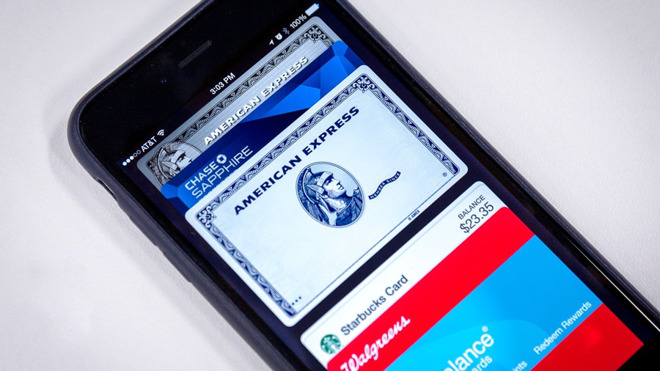 AppleInsider may earn an affiliate commission on purchases made through links on our site.
Apple on Tuesday updated its roster of Apple Pay card issuers with dozens more U.S. institutions, as well as a few international additions. Uber, meanwhile, announced a long-demanded in-app tipping feature, which should be compatible with Apple Pay. [Updated with support for MBNA in Canada]
As usual, the new U.S. banks and credit unions are mostly regional since most national firms came onboard in Apple Pay's first year. Abroad, Apple has added the Bank of Hainan in China and Danske Bank in the U.K. In the latter market, Tesco is no longer limited to credit transactions.
The full list of U.S. additions includes:
1880 Bank
Argent Credit Union
Bank of Sullivan
Byline Bank
CFSB
Emprise Bank
EverTrust Bank
Extraco Banks
First Citizens Bank [IA]
First Northern Bank and Trust
First Security Bank
Generations Bank
Great Lakes First Federal Credt Union
Grinnell State Bank
Horicon Bank
Illiana Financial Credit Union
Inspire Federal Credit Union
Kings Federal Credit Union
Lamar Bank and Trust
Members Cooperative Credit Union
Monterey Credit Union
North American Savings Bank
Oconee State Bank
PCSB Bank
Raymond James Bank
Regional Missouri Federal Credit Union
River Valley Credit Union
Sanborn Savings Bank
Seamen's Bank
Sharonview Federal Credit Union
State Bank Financial
TAP FCU
Texas Tech Federal Credit Union
The Lowell Five
The Middlefield Banking Company
Union Square Credit Union
United Bank [now AR, CT, and MA]
Unity Catholic Credit Union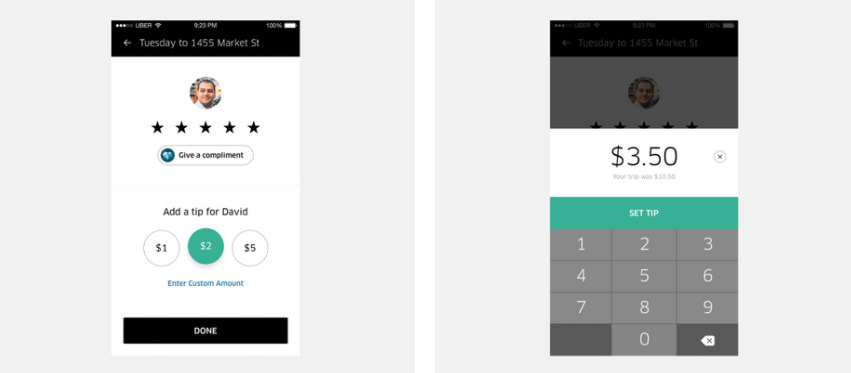 Uber's tipping feature was announced as part of a "180 Days of Change" initiative, meant to improve the company's image in light of recent scandals. Tips can now be applied to completed rides and UberEATS orders in Houston, Seattle, and Minneapolis, and should expand to the entire U.S. by the end of July.
People have up to 30 days after a ride to add a tip. They can also choose from preset amounts — such as $1, $2, or $5 — or enter a custom value.
Some other driver-oriented changes taking effect today include a shorter two-minute cancellation window, after which drivers receive a cancellation fee, and a per-minute rate for time spent waiting for a rider after the first two minutes. Teen rider accounts will automatically be charged $2 extra per ride.
Update: MBNA Canada, a division of TD Bank, also launched support for Apple Pay on Tuesday.