New job openings hint at Apple Park Visitor Center getting ready for the public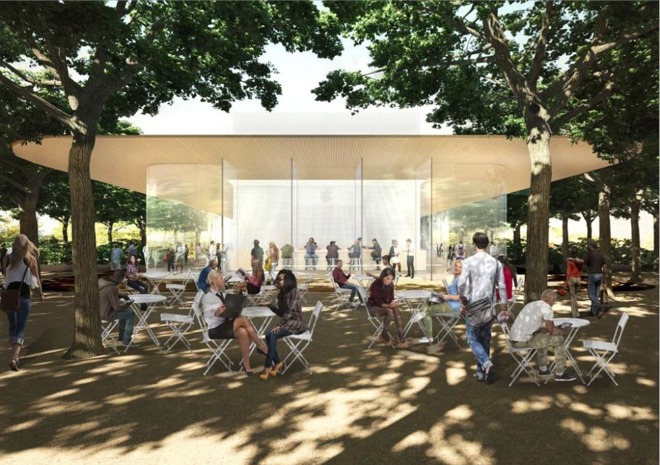 AppleInsider may earn an affiliate commission on purchases made through links on our site.
A pair of job listings posted on Apple's website this week suggest that Apple Park may finally be nearing a long-awaited public opening.
The company is now hiring for a supervisor and manager at the "Visitor Center Caffe," referring to a building located separately from the main campus, at 10700 North Tantau Avenue. Unlike Caffe Macs elsewhere in Cupertino, the Visitor Center restaurant will take customers beyond Apple staff.
When the Visitor Center is ready, it will also include a new Apple store, spanning over 10,000 square feet.
The grand opening of Apple Park has been years in the making. It was originally scheduled for 2015, but delays meant construction didn't start until 2014. Target dates were then pushed further and further out, until this February, when Apple revealed the project's name and said the first workers would move in come April.
As of the beginning of June, construction and landscaping were still unfinished in many parts of the campus. It's unclear how many people have moved in, though the transition is expected to take a few more months. Eventually executives including CEO Tim Cook will take up permanent residence.
The centerpiece of Apple Park is the "spaceship," a giant ring-shaped structure with curved glass windows and rooftop solar panels. The area inside the ring will be filled with trees and pathways. Elsewhere on campus, crews are preparing the Steve Jobs Theater, which will seat some 1,000 people underground.