Apple Clips for iPhone updated with more graphic options, Disney and Pixar characters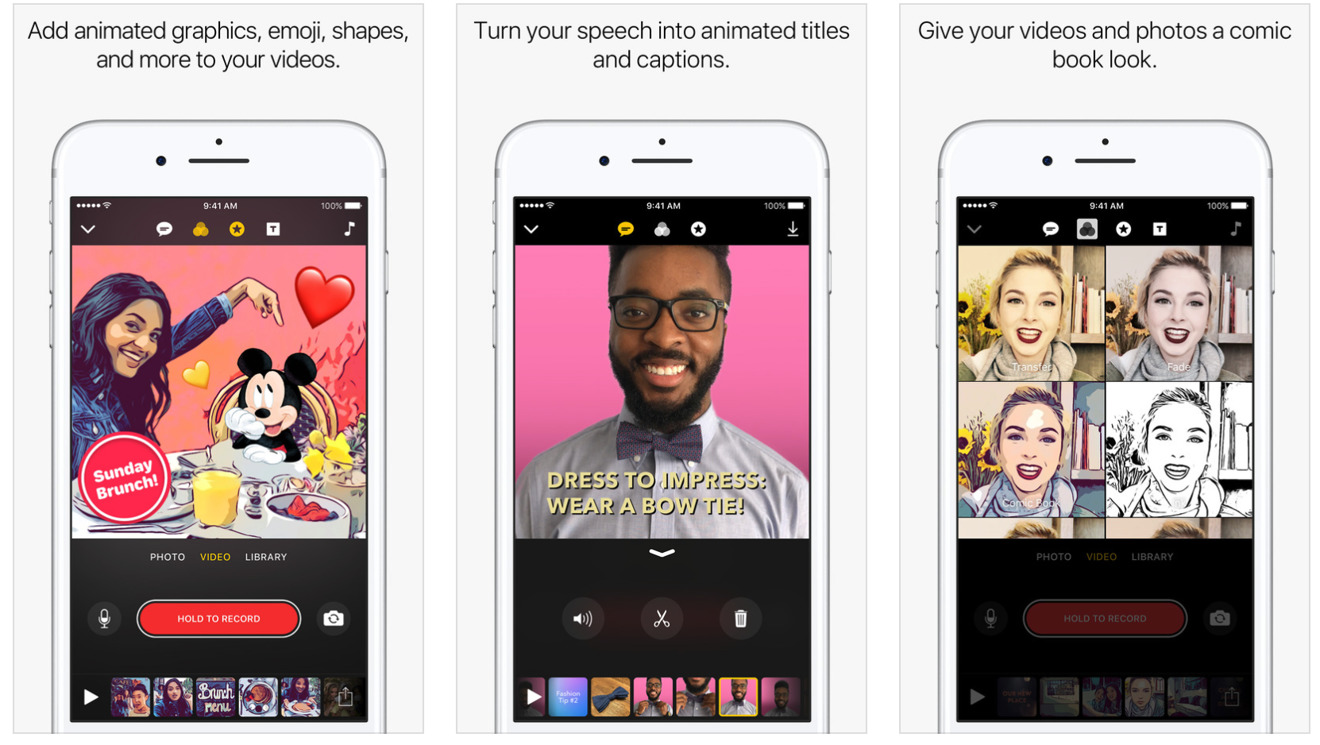 Apple has updated its Clips app, adding an array of Disney characters to the video app, and new customizable text banners, overlays, and posters added for video clip presentations.
With the new addition, Disney's primary characters of Mickey and Minnie Mouse have been added, as have Daisy and Donald Duck. Characters from Pixar films "Toy Story" and "Inside Out" have been included as well.
The new Clips app lets users combine short videos on a timeline, with an upper limit of 60 minutes or over 300 individual segments. Users can then enhance their project with things like filters, symbols, and emoji, as well as "Posters," which are fullscreen text-based images used as title cards.
A Live Titles feature translates voices into text in one of 36 languages, and has its own filters, such as shapes, speech bubbles, and animated posters. Translations can be manually corrected.
The app can also auto-generate a soundtrack, stitching together introductory, middle, and ending themes.
Another feature, Smart Suggestions, uses facial recognition to make matches with people in the iOS Photos app, and hence recommend people to share videos with. Apple is supporting uploads to a number of online platforms, such as Facebook, Instagram, YouTube, and Vimeo.
Clips is a free download from the App Store. It requires iOS 10.3, and at an iPhone 5s, iPad Air, iPad mini 2, or sixth-generation iPod touch or newer.