Apple sued over Apple TV's 'What did he say,' other Siri voice control features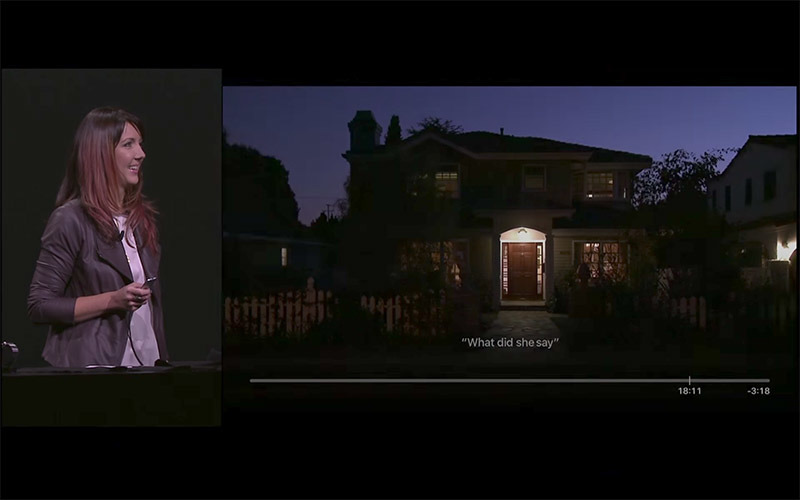 Florida-based software company CustomPlay on Thursday filed a lawsuit against Apple claiming a fourth-generation Apple TV feature that allows users to control and interact with video content using Siri voice commands infringes on patented software technology.
The suit, lodged with the U.S. District Court of Southern Florida, alleges Apple infringes on U.S. Patent No. 6,408,128 for "Replaying with supplementary information a segment of a video" with certain Siri-powered Apple TV functionality.
CustomPlay in the '128 patent details a method of replaying or skipping portions of a video in response to user commands, both via a remote and by voice. Further, the software feature facilitates the display of supplementary information when a clip is replayed, including subtitles, secondary languages, textual information, different camera angles and more.
The company, which markets movie player and movie enhancement applications, integrates functionality detailed in the '128 patent in companion software called One Screen. Similar to Amazon X-Ray, the dedicated app provides users with real-time contextual information like scene locations, cast info, music, plot info, easter eggs and more.
One Screen is currently listed as "coming soon" on the firm's website.
As it pertains to the case, One Screen includes a feature called "What," which rewinds a movie to a user-defined point, then resumes playback with subtitles enabled. Other claims asserted cover the ability to skip ahead in movie in response to a user request.
Apple offers Apple TV customers a nearly identical experience with Siri voice commands. According to an Apple support document, users can ask Siri, "What did he say?," to prompt an automatic rewind feature that plays back a portion of a movie with closed captioning switched on. This very feature was shown off onstage when Apple launched the device in 2015.
Further, court documents show CustomPlay sought to license its companion app technology to Apple more than a year prior to the fourth-generation Apple TV's unveiling. In July 2014, the company sent Apple letters and an accompanying nine-minute video explaining in-video enhancements including the "What" function.
CustomPlay is an affiliate of Nissim Corp, a patent licensing company owned by Max Abecassis, the inventor of CustomPlay's '128 patent. Nissim brought legal action against Apple last year for alleged infringement of seven patents related to DVD technology. The companies settled out of court in December.
According to Nissim's website, it also leveled enforcement actions against Universal Studios, Time Warner, Twentieth Century Fox, Paramount and ClearPlay. The company claims to have reached patent licensing agreements with a number of big-name electronics firms including Sony, Toshiba, Panasonic and more.
CustomPlay in its lawsuit against Apple seeks damages, court fees and requests a trial by jury.