Apple's Tim Cook to visit Des Moines for announcement of Iowa data center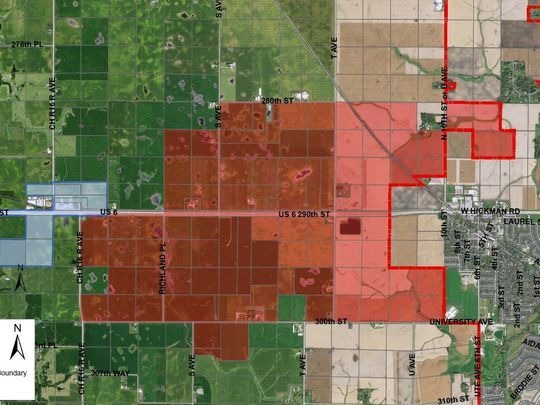 AppleInsider is supported by its audience and may earn commission as an Amazon Associate and affiliate partner on qualifying purchases. These affiliate partnerships do not influence our editorial content.
Apple CEO Tim Cook is reportedly visiting Des Moines, Iowa on Thursday to help announce a new data center in Waukee, which will cost some $1.375 billion and occupy two buildings across 2,000 acres of land.
A press conference outside the Iowa Statehouse is scheduled for 12:15 p.m. Central time, the director of the Iowa Economic Development Authority told the Des Moines Register. At 1:30, Cook will join Governor Kim Reynolds in visiting students at the Waukee Innovation and Learning Center.
Although the data center is expected to create just 50 jobs — each paying at least $29.12 — state and local officials are reportedly awarding the company with $213 million in incentives. That includes a 20-year, 71 percent property tax abatement from the Waukee City Council, estimated to be worth over $188 million.
Apple will however have to provide $500,000 per building, per year to a public improvement fund, until "certain maximum contributions" are made.
As with the company's other data centers, Apple is planning to power the Waukee facility entirely using renewable energy, though it's not clear if Apple intends to use wind, solar, some other source, or a mix of several. Typically the company skews towards solar.
Apple's other U.S. data centers are based in California, Nevada, Oregon, and North Carolina. Outside the country is an operation in China, while two more are being pursued in Denmark and Ireland.