Lightning-connected Insta360 One camera promises 24MP stills, 360-degree 4K video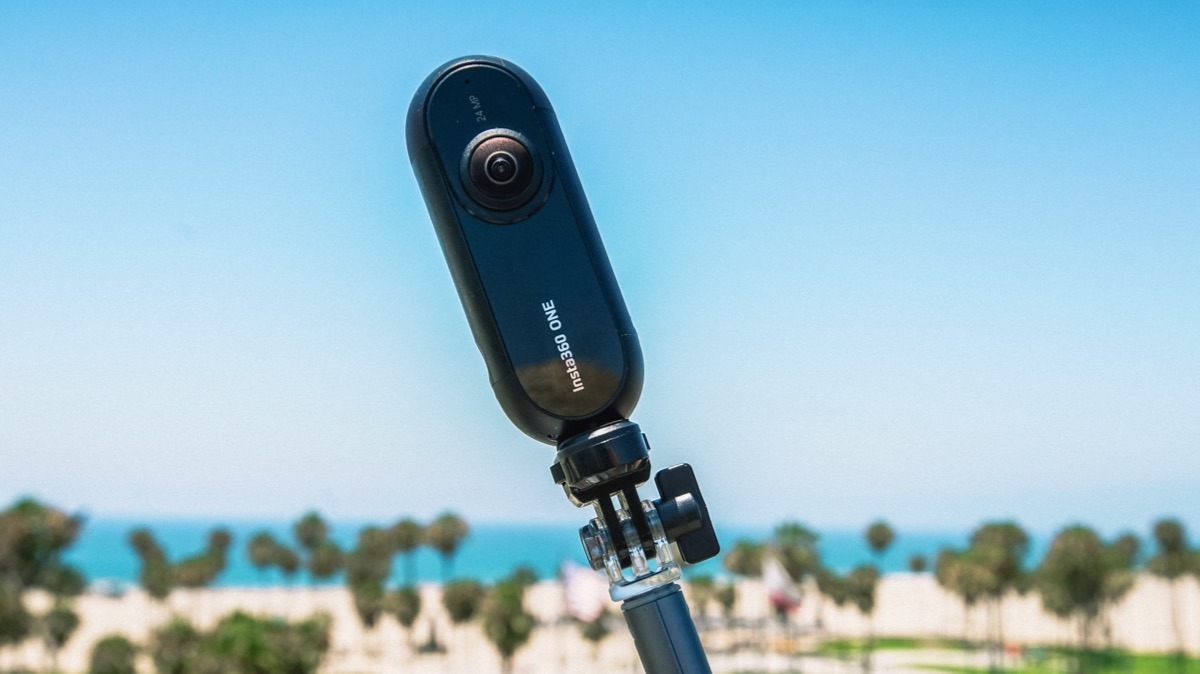 AppleInsider is supported by its audience and may earn commission as an Amazon Associate and affiliate partner on qualifying purchases. These affiliate partnerships do not influence our editorial content.
Camera and accessory maker Insta360 has debuted the One, a 4K 360-degree camera with "selfie-stick" eradication built into software for the device.
The Insta360 One shoots 360-degree video at resolutions of 3840 x 1920 at 30fps, or 2560 x 1280 at 60fps. Stills are captured at 24 MP (2912 x 3456) resolution.
The device can be operated as a standalone camera, be remotely controlled with Bluetooth, or directly controlled by a tethered phone through Lightning or microUSB.
After a video is captured, and the camera connected to an iPhone, the FreeCapture software interfaces with gyroscope data to use the iPhone display as a viewfinder. FreeCapture also allows users to shift from standard perspectives to 360-degree camera effects, such as "tiny planet" and "rabbit hole" effects.
Using only a selfie stick or a string attachment, creators can capture up to 120 frames per second interpolated in software to 240 FPS slow-motion shots. In the action shots, the One "circles" the user, always keeping them center-frame, while the accessory used to spin the camera is concealed digitally.
The camera is attached to selfie sticks or other apparatuses with standard 1/4-inch 20 thread pitch screws. Insta360 claims that the standard mount allows for easy installation on helmets, drones, cars, tripods, and a wide range of other tools and accessories.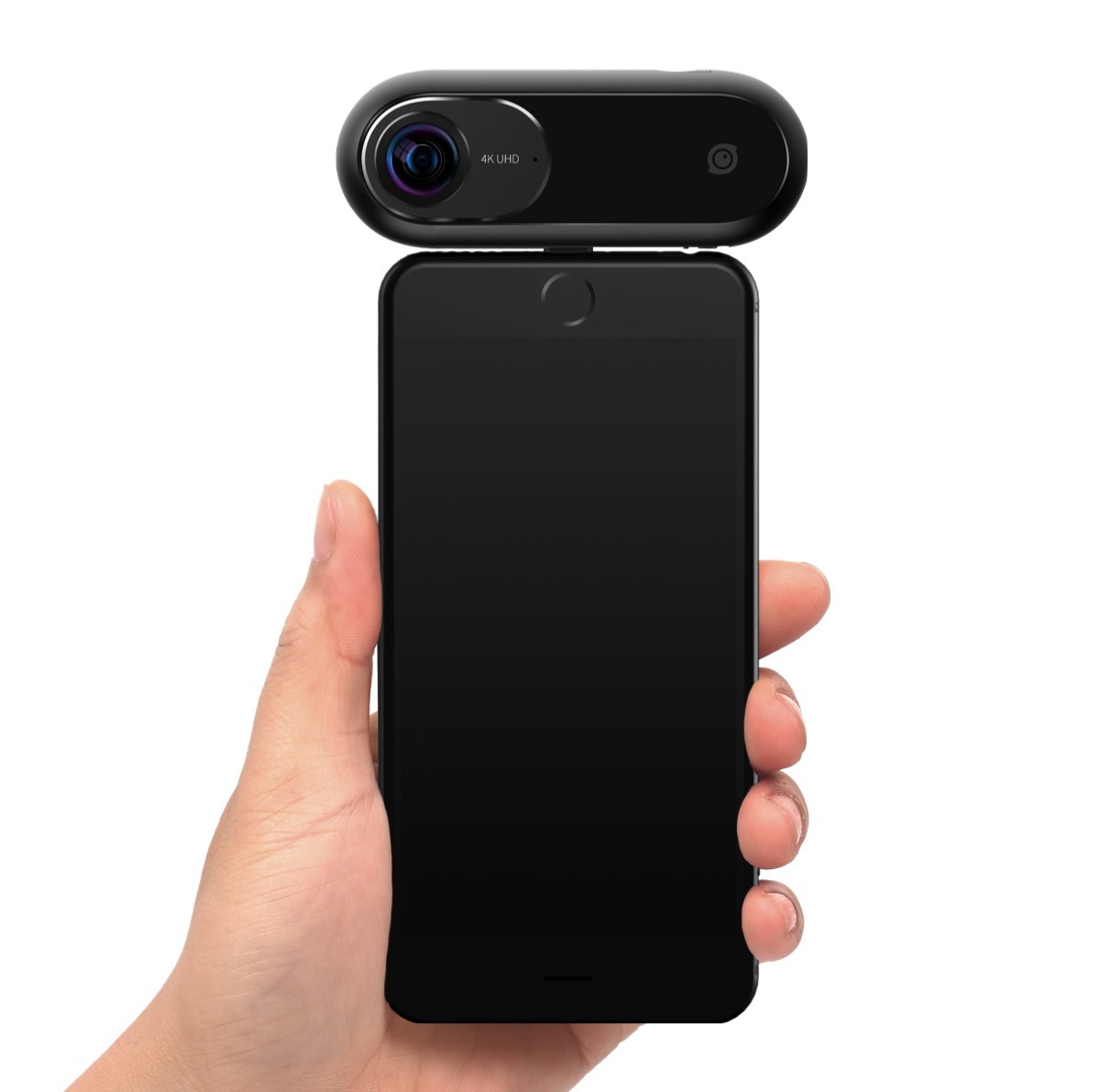 The US retail price of an Insta360 One including a camera, a two-in-one case and camera stand, a MicroSD card, a Micro-USB cable, a lens cloth, and a string attachment to achieve the bullet-time effect is $299. A selfie-stick, Bluetooth remote control, and IP68 waterproof housing are sold separately.
The iPhone version is available for order now with shipments starting in September, and the Android version is shipping shortly.