Uber vows to stop extended tracking as company seeks to turn a new leaf under new CEO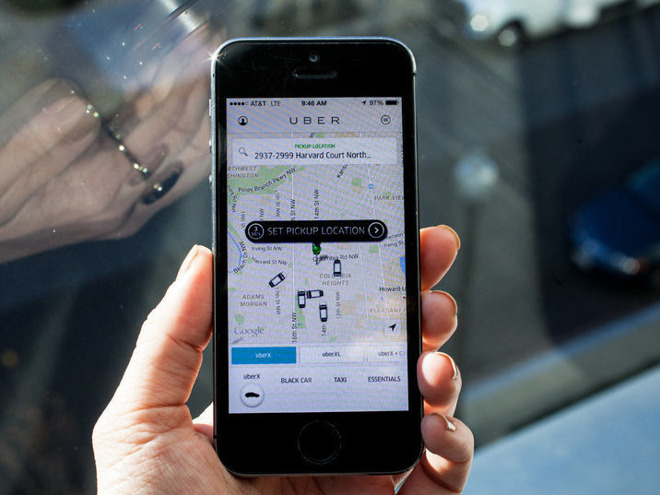 Uber will soon put an end to extended tracking in its iPhone app which allows it to continue tracking riders for up to five minutes after a trip, the company has announced amid reports it's taking on a new CEO, Dara Khosrowshahi.
The iPhone app will regain an option to limit location sharing to when the app is actively being used, security chief Joe Sullivan told Reuters on Tuesday. A formal announcement should be made later today, and the change will take effect for iPhone owners sometime this week. Android users will have to wait longer.
Uber removed the option in November 2016, telling iPhone owners extended tracking was necessary to "improve pickups, drop-offs, customer service, and to enhance safety." With continuous sharing on, for instance, a driver can navigate to a person's exact location, rather than the one marked when they requested a ride.
People can disable this tracking, but are then forced to enter manual pickup and dropoff points. Uber insisted that it never actually did any post-trip tracking of iPhone owners, and suspended it on Android.
On Tuesday Sullivan claimed that Uber made a mistake by not explaining what value Uber would offer in exchange for demanding more information, and said that it would do so — and make changes optional — if it ever implements extended tracking again.
Uber has come under heavy fire in the past year for many reasons, privacy among them. Two weeks ago the company settled a U.S. Federal Trade Commission allegation that it failed to safeguard the personal data of both drivers and riders, and was in fact deceptive about how it was trying to prevent privacy abuses by staff.
A series of controversies ultimately forced out the company's previous CEO, Travis Kalanick, who is still on the company's board but fighting a related lawsuit. Khosrowshahi is coming to the company from travel-booking firm Expedia, according to Reuters sources, but has not yet taken the post.