Diabetes monitoring company Dexcom partners with Fitbit, but Apple Watch users not abandoned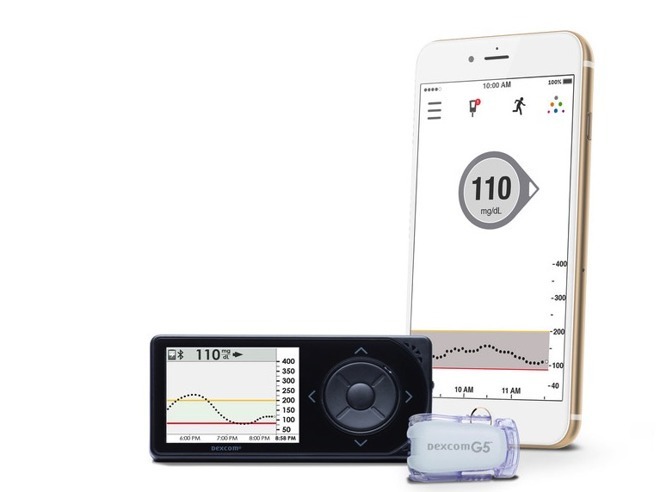 After praising the Apple Watch earlier in the year, glucose monitoring software company Dexcom has forged a partnership with Fitbit to integrate the technology into the Ionic smartwatch — but the monitoring featured in the Fitbit device may appear on the Apple Watch with watchOS 4.
With a software update in 2018, the Fitbit Ionic will show a user's date from the G5 mobile sensor. Data will be updated every 5 minutes to wearers of the sensor, allowing for trend tracking for diabetics and athletes.
At present, the Dexcom G5 will pass data through a connected iPhone. However, with the implementation of Core Bluetooth in watchOS 4, the same data can be provided to the user without a connected iPhone after the app is installed on the Apple Watch — and all it will take is an app update.
"The collaboration between Dexcom and Fitbit is an important step in providing useful information to people with diabetes that is both convenient and discreet," Dexcom CEO Kevin Sayer said in a statement about the collaboration. "We believe that providing Dexcom CGM data on Fitbit Ionic, and making that experience available to users of both Android and iOS devices, will have a positive impact on the way people manage their diabetes."
In June, Sayer confirmed the Core Bluetooth features of the Dexcom G5 monitor. He noted at the time that after an initial setup with an iPhone, the capability would enhance the lives of those who relied on the technology for glucose monitoring.
The G5 relies on a small wire about the width as a human hair inserted just below the skin, and dismissed any possibility of external sensor being able to do the measurement at this time.
The company's ultimate goal is to make the wearable the size of a penny, and able to be worn like a band-aid.