Toshiba to sell chip unit to Western Digital for $18.3B, report says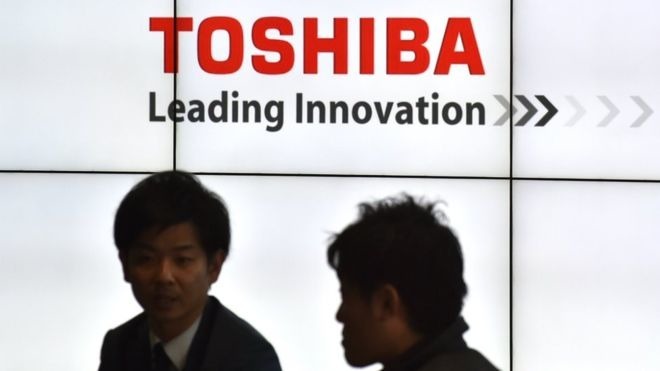 A new report claims Toshiba will sell its memory chip business to a consortium led by technology partner Western Digital, potentially ending a contentious months-long search for a buyer that included candidates Apple and its manufacturing partner Foxconn.
Without citing sources, Japanese publication Nikkan Kogyo on Tuesday local time said Toshiba has opted to sell its memory chip assets to the Western Digital alliance for 2 trillion yen ($18.3 billion), reports Reuters.
The company is expected to make a formal decision on Wednesday. Whether Toshiba will make an announcement is unknown, but the Nikkan Kogyo said an agreement will be signed on Sept. 20 after a board meeting.
However, Reuters sources said that while Toshiba is indeed scheduled to meet on Wednesday, the company is still entertaining offers from three groups, two of which involve Apple. At least one source claims talks between Toshiba and Western Digital are ongoing.
A Toshiba spokesman said no decision has been made, and declined to offer comment regarding the bidding process.
Along with the Western Digital consortium, Toshiba is currently considering offers from groups led by Foxconn and Bain Capital.
Last week, reports claimed Foxconn bid more than $19 billion for a 25 percent stake in Toshiba's memory business. Under that deal, Apple and Kingston Technologies would each hold 20 percent of the memory arm, while Foxconn subsidiary Sharp would get 15 percent and SoftBank 10 percent of the equity. Toshiba would retain 10 percent control under the Foxconn agreement.
Separate offers from Bain Capital, most recently up to a reported $19 billion, also include backing from Apple.
Toshiba is racing to sell off its memory business as it faces more than $9 billion in losses tied to its U.S. nuclear operations run under the brand Westinghouse. The company is already behind schedule after missing a self-imposed deadline to announce a deal. Like many Japanese firms, Toshiba is opposed to selling assets or equity shares to a foreign company or companies.
Toshiba's main chip plant is operated under a joint venture with Western Digital, and the latter recently claimed it had to grant consent before the business was sold to an outside party. In a bid to keep discussions on track, Toshiba filed a $1.07 billion lawsuit against Western Digital in June, claiming in part that Western Digital staff gained improper access to proprietary data.