Ikea's augmented reality app now available for download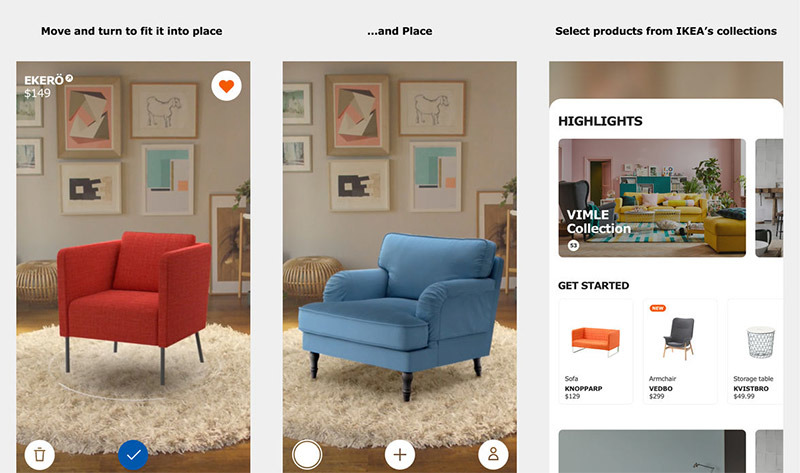 First teased at the Worldwide Developers Conference in June as part of Apple's ARKit debut, Ikea's augmented reality shopping app, Ikea Place, saw release on Tuesday shortly after iOS 11 was pushed out to end users.
One of the more anticipated ARKit apps to hit the App Store today, Ikea Place harnesses iOS 11's specialized augmented reality API to place virtual objects into any nearly real-world space.
Specifically, iPhone and iPad users can overlay 3D models of Ikea wares onto floors and other surfaces in their house in real time. With accurate representations of Ikea catalog furniture, the app offers users a sneak peek at what certain items would look like before committing to a purchase.
As promised in June, Ikea appears to have included a vast array of products from their current stock list, from sofas to armchairs to coffee tables.
To use the app, customers simply scan a room's floor with their iOS device camera, select a product from a provided list and place that item into the room. Users can move around the object to view it at different angles, and even walk up close to see fine details. Snapshots of the placed furniture can be shared via social media services like WhatsApp and Instagram.
If the item suits customer tastes, it can be ordered using links conveniently integrated into the app's user interface.