iPhone X report shows device with less environmental impact than any other Apple product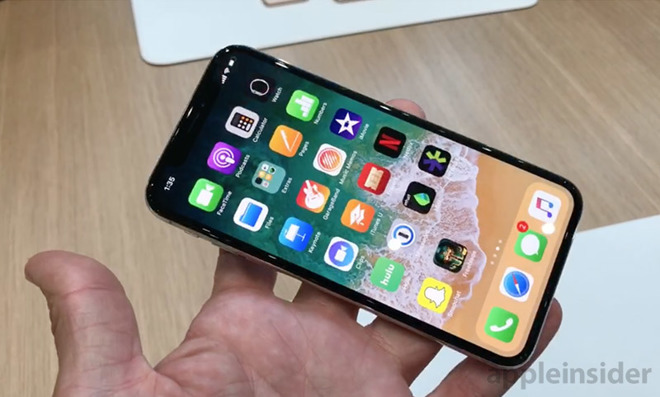 AppleInsider may earn an affiliate commission on purchases made through links on our site.
Apple has rolled out an iPhone X-specific environmental impact, with the page suggesting that the high-end OLED device is more recyclable with less impact on the environment than any of the company's devices that have come before.
Reiterating what it said during the reveal of the iPhone X, Apple notes that the device is absent of beryllium, brominated flame retardants, mercury, and polyvinyl chloride. The glass is arsenic-free, and the frame it recyclable stainless steel.
All of the device's packaging fibers come from 175 grams of bamboo, managed forest, recycled paper, or waste sugar cane. The packaging has cut down on plastics, with it using 56 percent less than the iPhone 5s at 8 grams of plastic films.
The battery itself is mercury-, lead- and cadmium-free. According to the report, it is designed to deliver up to 500 full charge and discharge cycles before it depletes to 80 percent of its original capacity.
Apple predicts that over its entire lifetime, the iPhone X will produce 79 kilograms of carbon dioxide, with 80 percent of it generated during production, 17 percent in energy needs from consumer use, two percent from transport, and one percent from recycling.
The OLED iPhone X will sell for $999 for 64GB of storage, with the 256GB model listed at $1149. Color options are silver or space gray.
Pre-orders start on Oct. 27, with the first wave of devices scheduled to arrive on Nov 3. It is not clear how constrained supplies will be when they start shipping, or when any will appear at retail.