App Store review ridiculousness: Apple rejects AppleInsider's iPhone X app update because of news story about jailbreaking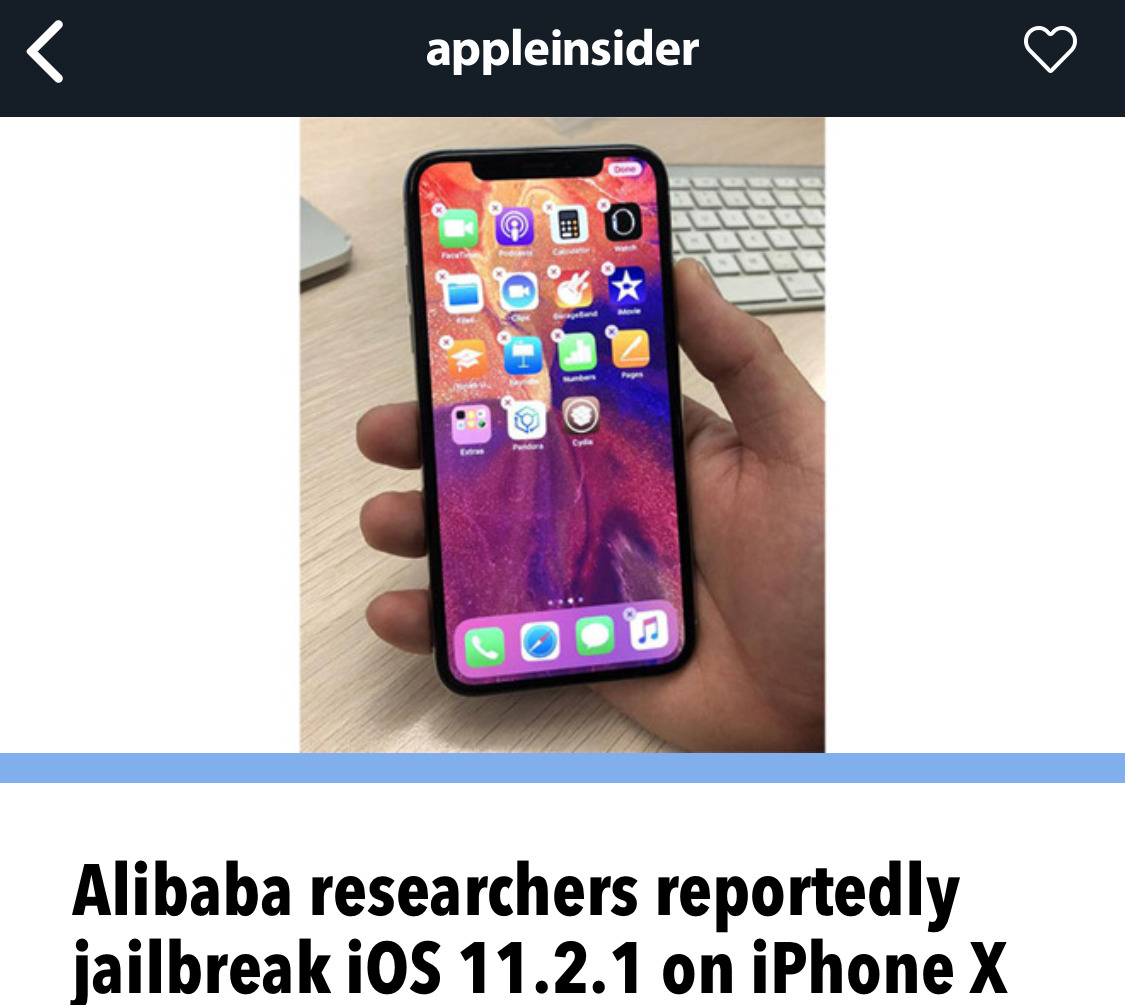 Apple's strict control of the App Store and content available on it continues to be both a blessing and a curse, as AppleInsider itself discovered this week, when the iPhone X update for our app was rejected simply because we published a news story about jailbreaking.
This process, known as "jailbreaking," is frowned upon by Apple. And, presumably, any apps that help people to jailbreak their iPhone are banned from the App Store.
AppleInsider's news story, meanwhile, simply covered the fact that iOS 11.2.1 had been hacked, and provided no details on how to actually jailbreak.
Those facts did not matter in Apple's App Store review process, however.
As managing editor of AppleInsider's editorial content, I don't have direct control over our development team. But I have received the countless emails and tweets from readers who are upset that the AppleInsider app has not yet been updated for iPhone X.
Often, these notes are incredulous. After all, we're an Apple-focused website, they say. We should be among the first to add support for new Apple devices, they assert.
The economics of app development aside (in which I have no part from a business perspective), such complaints and perceptions are ultimately a bad thing for the AppleInsider brand. In other words, it's in our best interest to launch our iPhone X app update as quickly as possible.
As an independent website, AppleInsider prides itself in providing fair, sane and measured coverage of both Apple products and Apple as a company. Obviously, we won't be shying away from stories about jailbreaking because of issues in the iOS App Store review process.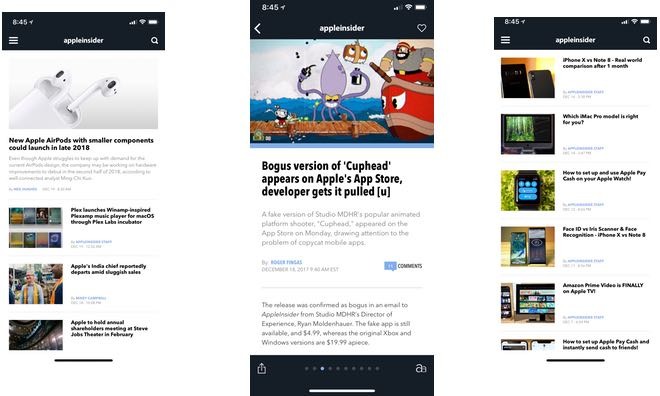 But our own experiences do highlight the strange and downright confusing submit-and-pray App Store review situation. In our case, revising and resubmitting the app costs more time and money, in a situation where Apple could be perceived as trying to leverage editorial control of the news we publish.
Further, our rejection comes as a completely bogus, scam version of the game "Cuphead" launched on the App Store on Monday. It would be one thing if Apple's review process caught all of the truly bad actors, but our own app was wrongly rejected for editorial content while a $4.99 ripoff, designed to trick and take money from customers, was freely available to purchase on the store for hours.
Heaven forbid you're able to read about jailbreaking, though.
In theory, the App Store review process should prevent situations like the fake "Cuphead" release. And if, in practice, it caught those kinds of apps while sometimes mistakenly snagging others, some might argue that's an acceptable tradeoff.
Unfortunately, in reality, App Store screenings are not consistent or reliable enough to build and submit an app with complete confidence that it will be approved. As evidenced by AppleInsider's situation, a submitted app update can become ensnared by a completely unexpected issue that has nothing to do with the functionality of the app itself.
For now, you can still download the AppleInsider app for iOS, and even read about the latest jailbreaking news, if you so desire. Just know that the app doesn't support the iPhone X — yet. And unfortunately, that's out of our control.