Powercast promises wireless charging of consumer electronics at an 80-foot range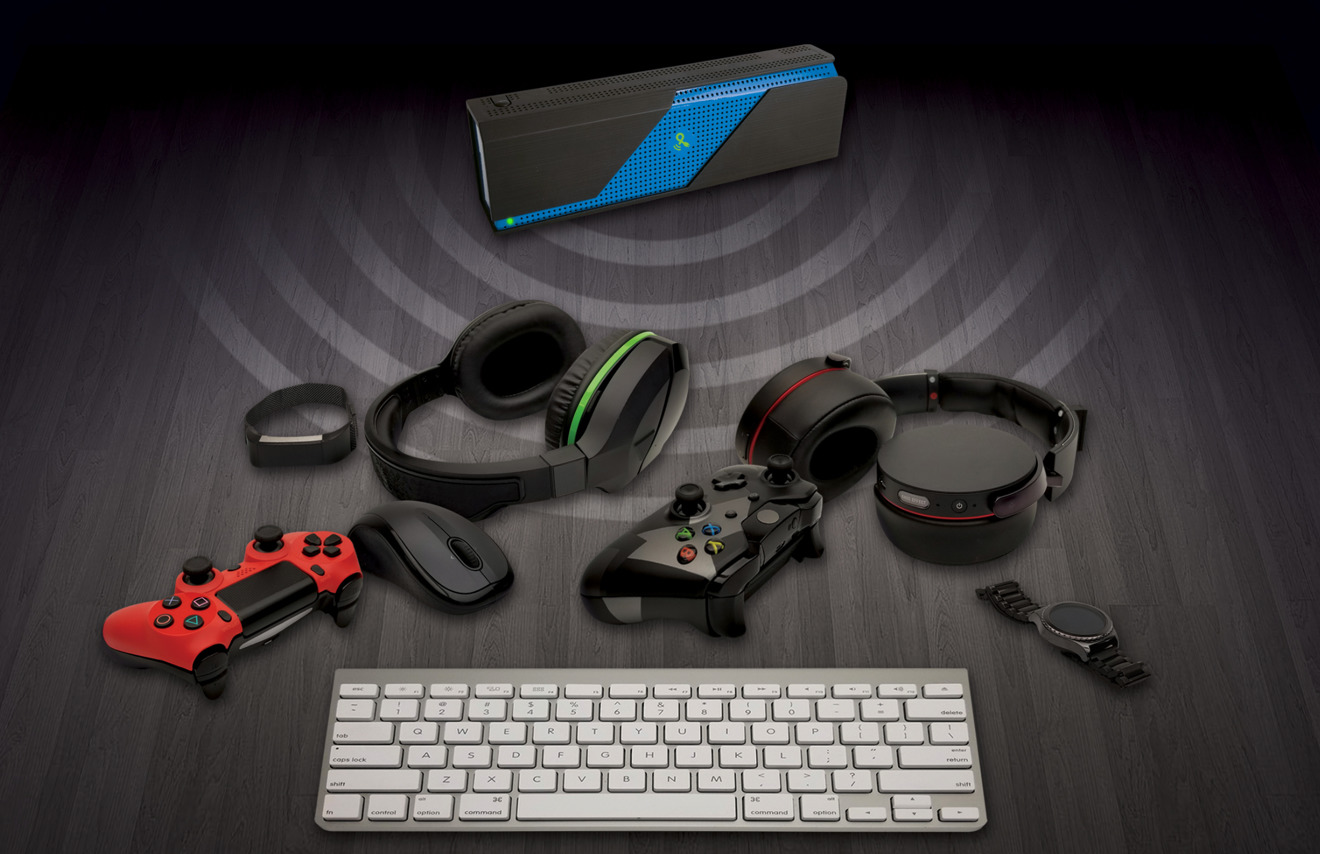 A second at-range wireless charging company has announced its Federal Communications Commission approval, and will be demonstrating its far-field technology, capable of charging multiple devices up to 80 feet away at the Consumer Electronics Show in January.
Powercast's implementation of far-field charging technology needs no charging mat or direct line of sight. Instead, the 3W transmitter uses the 915 MHz ISM band to send to a Powercast receiver chip in a device, which converts the transmission to DC to "directly power or recharge" an enabled device at up to 80 feet for devices with low power needs.
"Others might be talking RF power possibilities, but we have consistently delivered far-field wireless power solutions that work, safely and responsibly, under FCC and other global standards providing power up to 80 feet," said Powercast Chief Operating Officer Charles Greene. "Our robust technology has capabilities beyond today's permitted standards, so our product releases will evolve as regulations do."
Powercast expects up to 30 devices left in the zone on a countertop or desktop overnight can charge by morning, sharing the transmitter's three-watt (EIRP) power output. The company notes that charging rates will vary with distance, type of device, and power consumption.
The PowerSpot transmitter uses Direct Sequence Spread Spectrum (DSSS) modulation for power and Amplitude Shift Keying (ASK) modulation for data, and includes an integrated 6dBi directional antenna with a 70-degree beam pattern.
Devices cited as being good fits for the technology are devices like game controllers, smart watches, fitness bands, hearing aids, ear buds, or headphones charging best up to two feet away; with keyboards and mice up to six feet away. Accessories like TV remotes and smart cards charge well up to 10 feet away; with low-power devices like home automation environmental sensors getting sufficient charging power up to 80 feet away.
At January's Consumer Electronics Show, Powercast will be demonstrating a PoweSpot transmitter feeding into a Qi inductive wireless charging pad, like those used for the iPhone 8 family and the iPhone X. Additionally, it will show wirelessly powered game controllers, headphones, smart watches, earbuds, smart clothing, illuminated retail packaging, and reconfigurable retail price tags.
Powercast will begin production of its standalone PowerSpot charger shortly and is expecting a $100 retail on the transmitter at launch. Once PowerSpot reaches mass production, the company projects a $50 average selling price for the transmitter from major electronics stores with consumer electronics manufacturers offering it as an option on shipping devices.
The company claims that it is in discussions with several manufacturers, and has forged deals with a pair of "household names" for production of consumer electronics with the technology included.