Phyn Plus promises iPhone-connected water pressure monitoring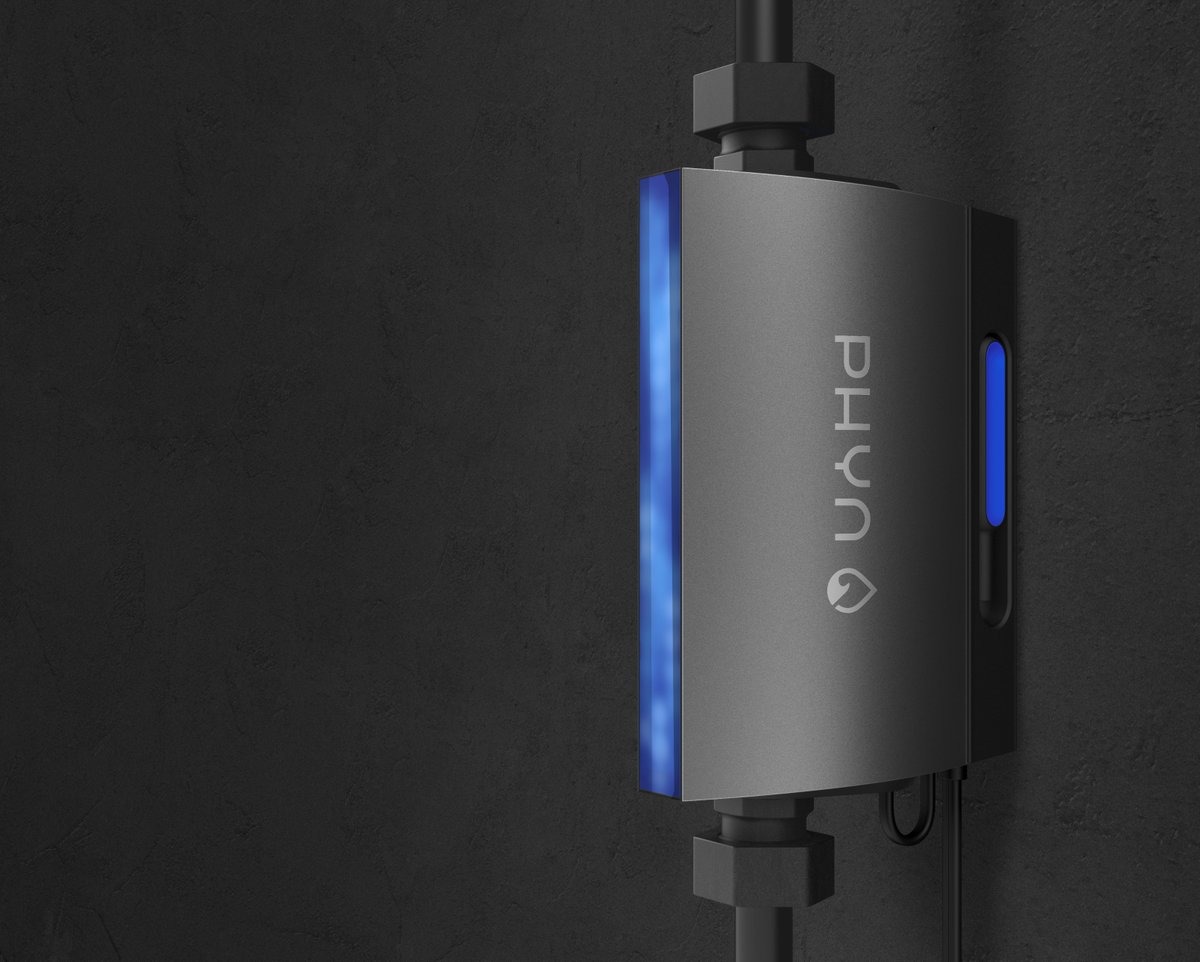 Phyn — a joint venture between Belkin and plumbing supplier Uponor — has announced the Phyn Plus, an accessory that monitors home water systems for leaks and other presssure-related problems.
The Plus checks pressure 240 times per second, using algorithms to gauge normal flow versus threats, the company said. As a result it can detect issues ranging from pinhole leaks to frozen pipes. In the event of a major leak, the Plus can shut off water entirely to prevent flooding.
The accuracy of the device is designed to improve over time. In the interim it can trigger iPhone and iPad notifications, and perform daily "Health Checks" that warn users of future issues.
A built-in receiver connects the Plus to 2.4-gigahertz 802.11b/g/n Wi-Fi. Apple devices must be running iOS 9 or later.
The Plus will launch in the U.S. in late spring for $850, and exclusively through a team of installers, the Uponor Pro Squad. Even then the Pro Squad will be offering the device in just 30 markets such as New York City, Chicago, Los Angeles, San Francisco, Phoenix, and Toronto, with varying installation costs.