Intel CEO issues 'security-first pledge' following Meltdown, Spectre exploits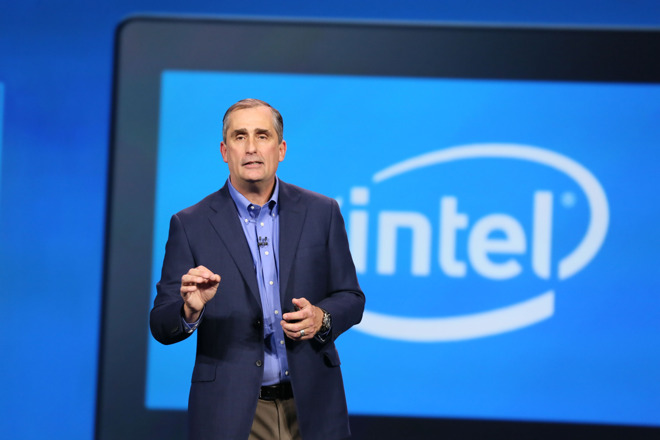 AppleInsider may earn an affiliate commission on purchases made through links on our site.
In an open letter released on Thursday, Intel chief Brian Krzanich outlined the company's response to the Meltdown and Spectre vulnerabilities while reassuring customers that his company views security as "an ongoing priority."
Seeking to make peace with members of the global technology industry in the wake of one of the most serious security lapses in recent memory, Krzanich wrote that the chip giant has adopted a three-pronged approach to security that includes renewed commitments to transparency and communication.
"Our customers' security is an ongoing priority, not a one-time event," he added. "To accelerate the security of the entire industry, we commit to publicly identify significant security vulnerabilities following rules of responsible disclosure and, further, we commit to working with the industry to share hardware innovations that will accelerate industry-level progress in dealing with side-channel attacks."
Intel expects to issue patches for every CPU released in the last five years by the end of January, with 90 percent of those coming by January 15, according to the letter.
Krzanich added that Intel views collaboration within the industry as the best way to mitigate current threats and avoid future problems.
"The bottom line is that continued collaboration will create the fastest and most effective approaches to restoring customer confidence in the security of their data. This is what we all want and are striving to achieve," the note reads.