Tim Cook pops up in Reno to celebrate Apple facility expansion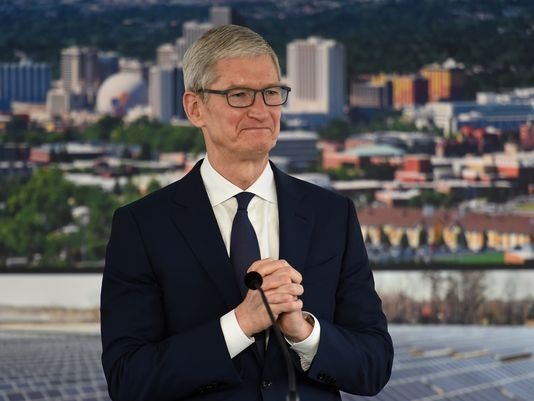 Apple chief executive Tim Cook made an appearance in Reno, Nevada on Wednesday as his company broke ground on a new downtown warehouse that will serve Apple's nearby multi-billion data center.
"Reno plays an incredibly important role in the products and services that we provide our customers worldwide," Cook said at the event, his comments noted by the Reno Gazette Journal. "Without the data center here, none of this would be possible."
The downtown facility - which completes Apple's obligations under the $89 million tax abatement deal it struck in 2012 - will reportedly serve as a staging area of sorts for the data center, which is itself being expanded. Apple has spent more than $2.5 billion on the project.
Apple provided limited access to the datacenter earlier this week, resulting in some interesting - if not terribly informative - photos of the ongoing operations and expansion.
In addition to the data center, Apple has had a small - but very significant - presence in Reno for many years. A Reno-based subsidiary called Braeburn Capital administers the tech giant's investment portfolio, with more than $250 billion under management.