Def Leppard puts discography on Apple Music, other streaming services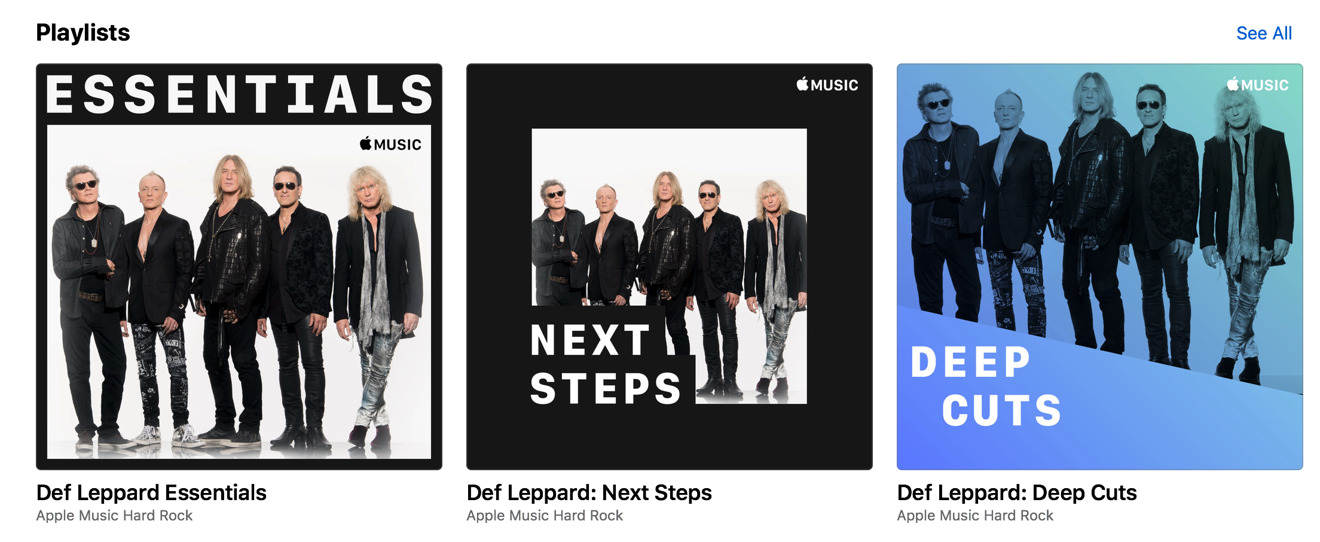 British rock bank Def Leppard — best known for songs like "Rock of Ages" and "Pour Some Sugar on Me" — has released its complete back catalog on streaming music services, including Apple Music and Spotify.
Important albums like "Pyromania" and "Hysteria" were previously withheld because of a royalty dispute between the band and Universal Music, which controls the original recordings, according to TeamRock. Frontman Joe Elliott noted that the band "tried to do a deal many years ago," but decided it would simply wait things out when that fell through.
"Record labels, or any kind of institution like this, keep the same name, but every 18 months you can have totally different people," he continued. "We were just very fortunate that the people at Universal at the moment were very onside to doing this deal. We sat down with them and basically just batted the stuff back and forth until we all settled on what we thought was a fair deal."
Musicians have often complained that the royalties they earn from streaming are too low to sustain a career, unlike when people had to buy physical media to hear music. At the same time streaming has been seen as an antidote to digital piracy, and is now so integral to promoting albums that it's often unavoidable.
Many bands now depend on tours and merchandise to make a living.
In addition to the regular discography, Apple Music listeners have access to five playlists curated by Apple: "Essentials," "Next Steps," "Deep Cuts," "Influences," and "Inspired By."
AppleInsider has affiliate partnerships and may earn commission on products purchased through affiliate links. These partnerships do not influence our editorial content.