Ahead of Apple's HomePod launch, Amazon teases new voices for Alexa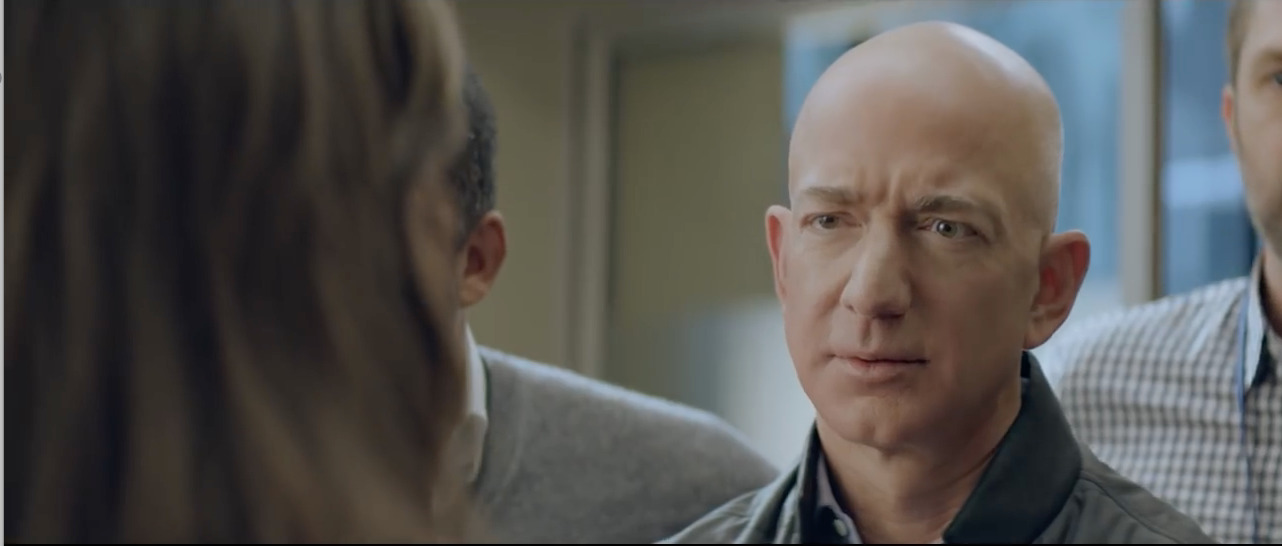 AppleInsider is supported by its audience and may earn commission as an Amazon Associate and affiliate partner on qualifying purchases. These affiliate partnerships do not influence our editorial content.
With days to go before the launch of Apple's Siri-powered HomePod smart speaker, Amazon will unveil changes to its own personal assistant, Alexa, likely to come in the form of new voice options.
In a teaser for an ad set to debut during the Super Bowl on Sunday, Amazon has released a 30-second ad in which Alexa "loses her voice." As word of the situation spreads, Amazon Chief Executive Jeff Bezos consults with staff to find a solution.
"Alexa lost her voice. How is that even possible?" Bezos asks.
An employee tells Bezos that the company has "replacements," plural, available to restore Alexa's voice. When Bezos inquires whether the fix will work, the employee gives an unreassuring nod, leaving Bezos with a look of concern on his face.
The spot ends with the date of Feb. 4, which is when Super Bowl LI will take place between the Philadelphia Eagles and New England Patriots. Amazon presumably will unveil new voices for Alexa in a spot during the big game.
Just a few days after the Super Bowl, on Feb. 9, Apple will launch HomePod, a premium, music-focused speaker that also integrates its own voice-driven assistant, Siri. HomePod has drawn inevitable comparisons to Amazon's Alexa-powered Echo lineup, though Apple's offering is more focused on high quality audio playback.