Apple responding to US government inquiries over iPhone throttling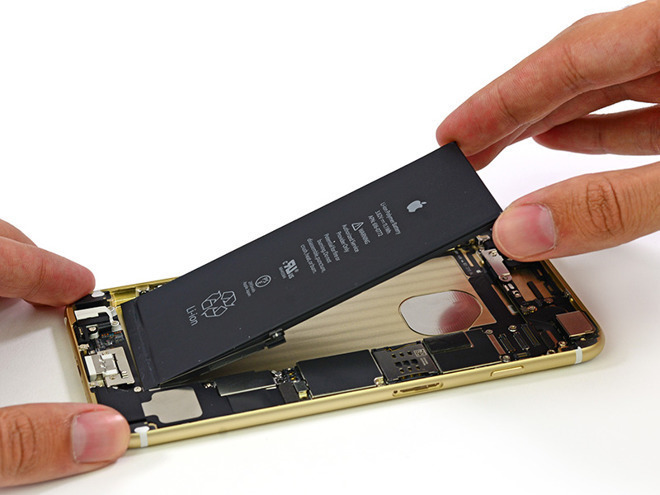 Apple late Tuesday confirmed it received, and is currently responding to, questions from U.S. government agencies concerning the handling of iPhone battery issues through a software update that throttled the performance of some handsets.
In a statement to Axios, the company confirmed in part reports that U.S. regulatory agencies are seeking answers over the implementation of firmware designed to temporarily slow down iPhone units with depleted battery cells.
"We have received questions from some government agencies and we are responding to them," Apple said. Reporter Ina Fried published the brief statement in a tweet.
Earlier today, Bloomberg claimed the U.S. Department of Justice and the Securities and Exchange Commission were seeking answers from Apple in a bid to determine whether the company's actions are in violation of securities laws.
Apple admitted to throttling iPhone processor performance in December.
At the time, a Reddit user came forward with what appeared to be evidence that iOS intentionally slows down iPhones with degraded batteries. Testing by Geekbench's John Poole seemed to corroborate those claims, as the benchmark developer found a correlation between hardware slowdows, battery wear and iOS version.
Apple in a December statement explained the iOS 10.2.1 release in 2016 was designed to manage unexpected shutdowns afflicting iPhone 6, iPhone 6s and iPhone SE models, particularly those with chemically depleted batteries.
The firmware was issued to "smooth out the instantaneous peaks only when needed to prevent the device from unexpectedly shutting down during these conditions." Similar features were extended to iPhone 7 series handsets with iOS 11.2, and would continue to see implementation for future devices, Apple said.
CEO Tim Cook in an interview this month said Apple informed customers about the battery issue when it released iOS 10.2.1, but release notes issued at the time conflict with that assertion.
"When we put it out, we did say what it was, but I don't think a lot of people were paying attention. And maybe we should have been clearer, as well," Cook said.
While release documentation did reference a fix for unexpected shutdowns, it lacked detailed information as to how the problem was being addressed. In particular, the notes included no mention of performance throttling procedures.
It is for this lack of communication that Apple is now facing government scrutiny.
Facing public outcry, numerous class-action lawsuits and probes by foreign governmental bodies, Apple apologized to iPhone owners for its lack of transparency. As a consolation, the company cut the cost of out-of-warranty iPhone battery replacements from $79 to $29.
In a rare move, Apple will present users the option of disabling the controversial CPU throttling feature as part of the forthcoming iOS 11.3 update.