Apple Music recruits journalist Alex Gale to lead editorial work
By Roger Fingas
Monday, February 05, 2018, 02:20 pm PT (05:20 pm ET)
As of Monday, Apple Music is reportedly taking on long-time music journalist Alex Gale as its new head of editorial.




Gale's credits include publications like Billboard, Complex, Vibe, and XXL, according to Variety. He'll serve under Jen Robbins, Apple's director of project management and editorial.

Gale's main task will be overseeing written content across all Apple music platforms, Beats 1 and iTunes included. He's also expected to handled some projects related to video.

On Sunday Apple confirmed that Apple Music has 36 million subscribers. Wall Street Journal sources suggested that that the service is set to overtake Spotify in U.S. subscribers sometime this summer, though Apple will still lag well behind on a global level —Spotify has over 70 million paid customers, and at least as many on its ad-based free tier.
Unbeatable Deals from AppleInsider & Apple's Top Authorized Resellers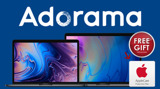 SAVE $379.00 - Free AppleCare with these 2019 MacBook Pros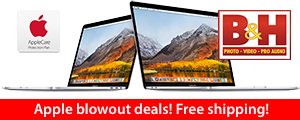 Lowest Prices Anywhere!