First look: Apple's HomePod is loud, heavy and powerful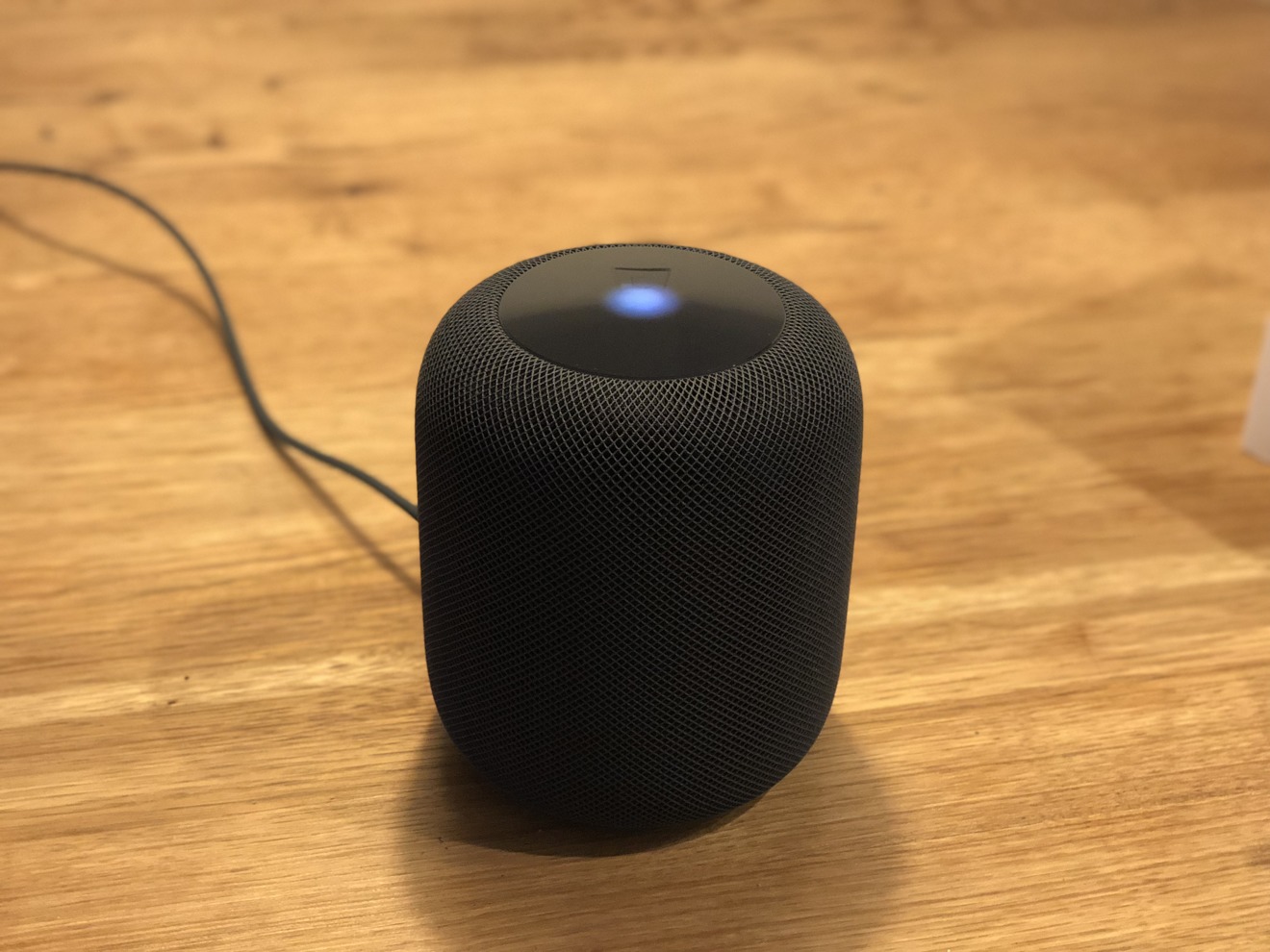 Friday marks the launch of Apple's foray into home audio, the HomePod, a compact yet booming smart speaker that will delight your ears and possibly annoy your neighbors. AppleInsider offers a closer look at the newly released hardware.
Upon unwrapping HomePod, the top of the box slides off to reveal the speaker sitting upright. The top touch panel, which is entirely optional to use, comes covered in plastic, and the fabric-covered power cable is wrapped, but other than that, the HomePod is naked in the box.
Don't be fooled by its small size. HomePod fits an impressive amount of kit into a compact, dense package. It's heavier than you'd expect, which undoubtedly helps the audio pack a serious punch.
Setting up HomePod is about as simple as you can imagine, even by Apple's standards. Simply plug it in and hold your iPhone near it, and the process begins.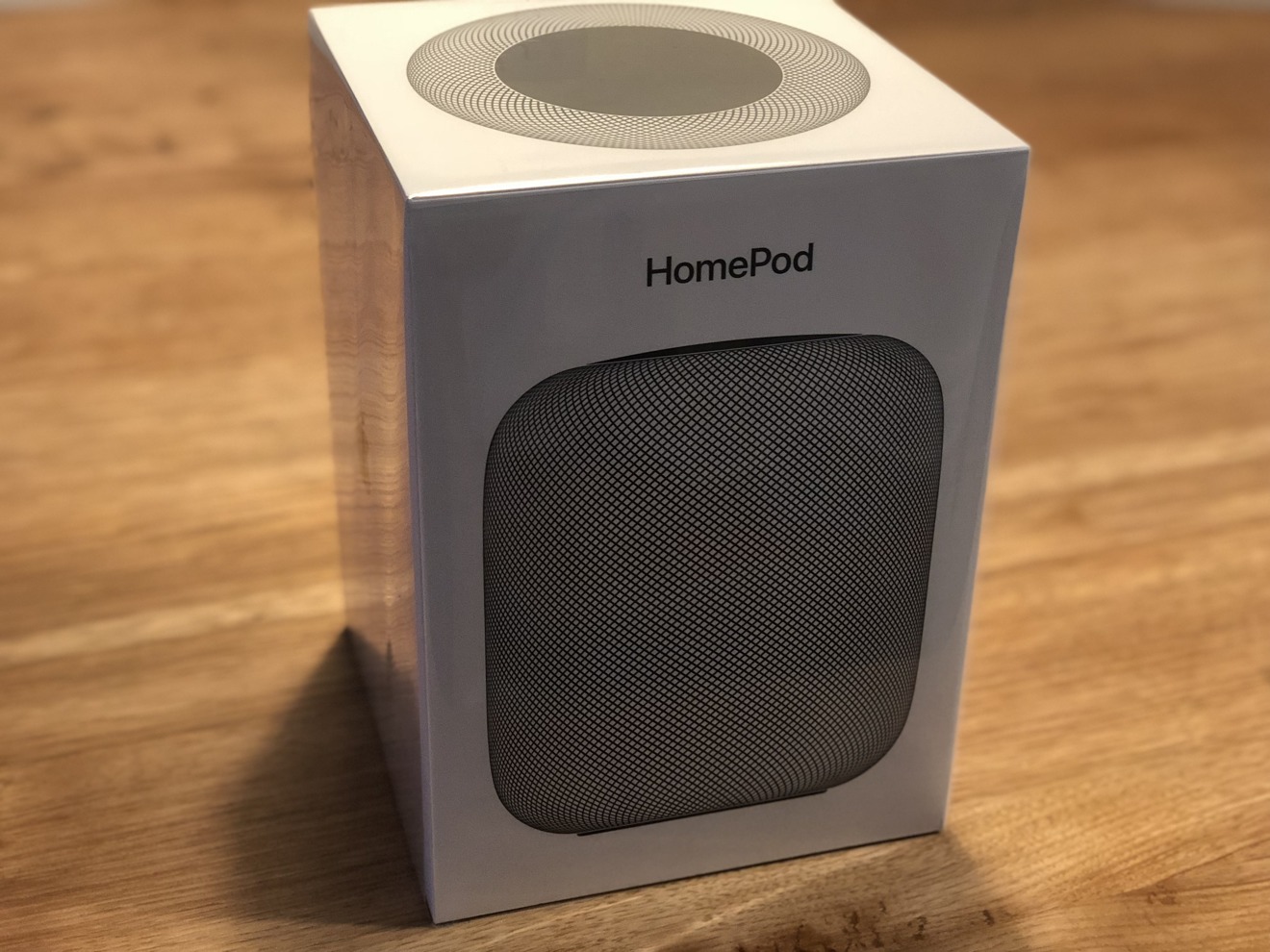 Presumably borrowing data from the iPhone it is paired with, HomePod doesn't ask for much from the user. In fact, it doesn't even have you say a series of "Hey Siri" commands to help it recognize your voice — it just works.
There are some important security options asked as initial prompts, including whether to allow anyone within range to hear your text messages, create reminders, or access notes. You don't have to worry about calendar entries (yet), because there is no support for it on HomePod.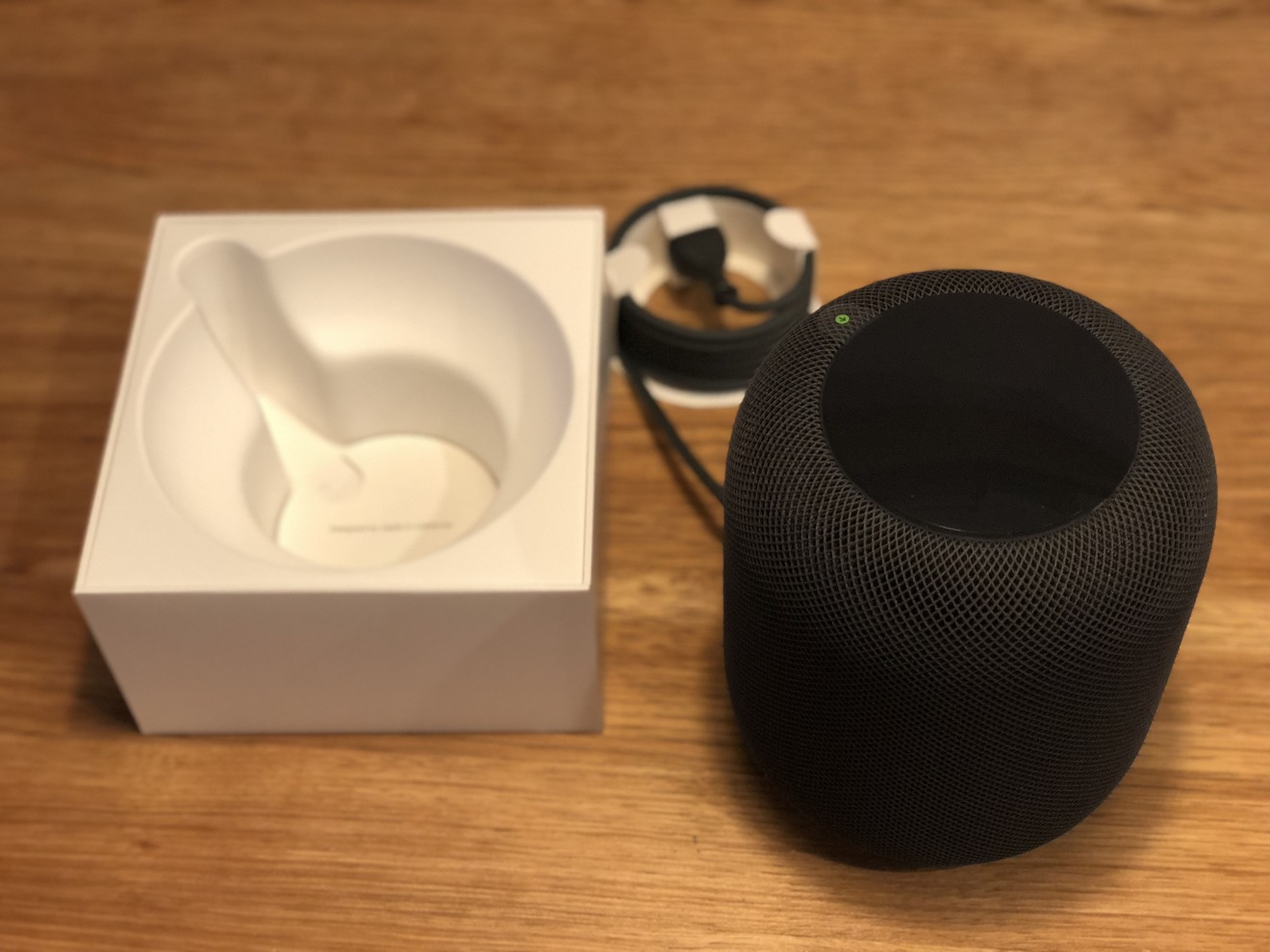 After breezing through the simple setup process, Siri asks the user to say the command "Hey Siri, play some music." Presumably if you have Apple Music, it plays tracks it thinks you like. Since I use iTunes Match instead, the HomePod simply began playing my entire iCloud Music Library on shuffle.
When playing music, HomePod's top display simply shows plus and minus buttons for volume control. Because it's a screen, and not actual buttons, the top turns into the familiar Siri waveform graphic when speaking to the personal assistant.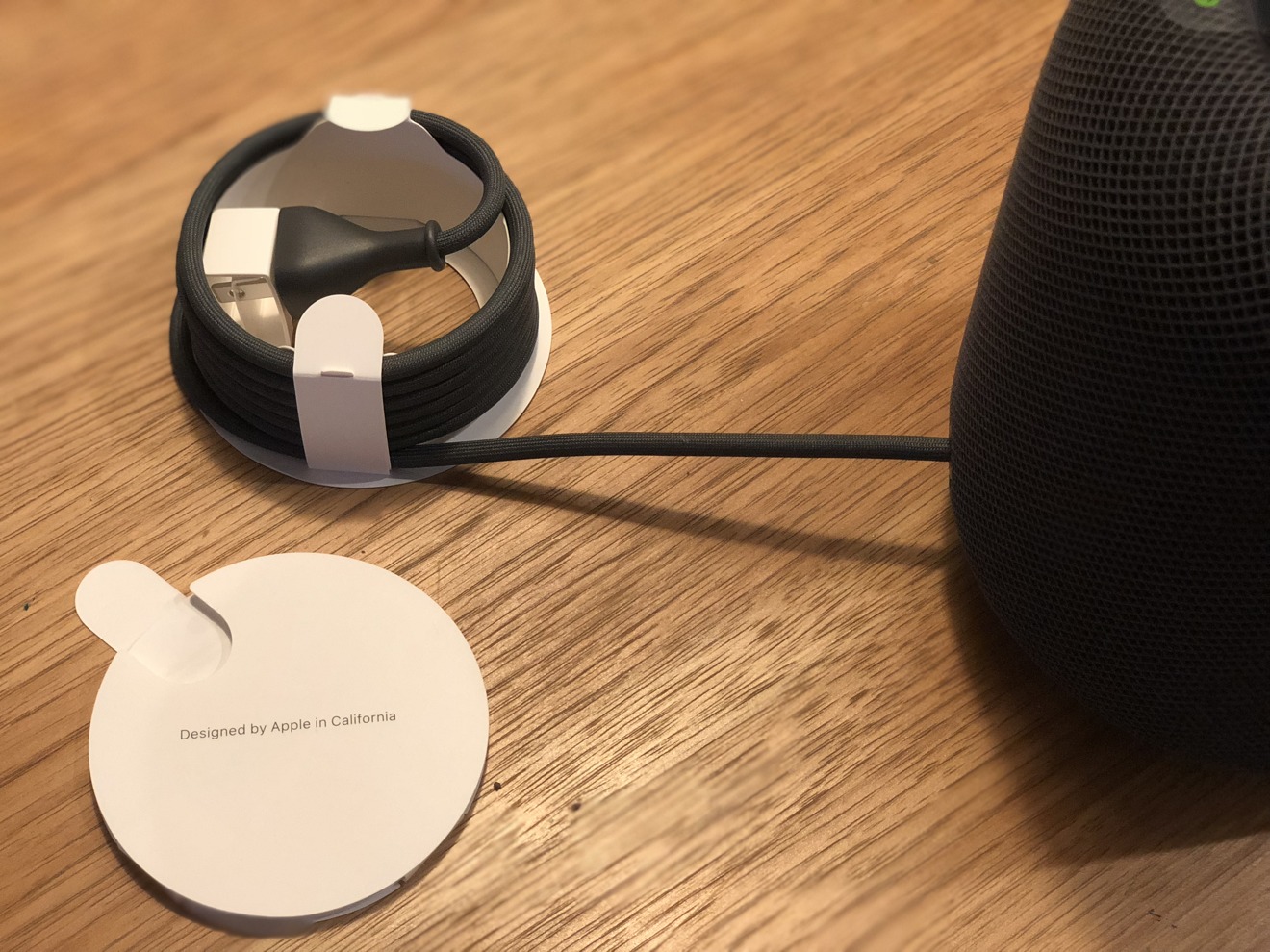 Users can also tap the top of the HomePod to pause music, or hold it to manually invoke Siri. But considering everything with HomePod can be controlled by voice (including setting the volume and even asking for the current volume level), users can feel free to put the speaker somewhere out of reach if they have no intention of using the display.
On an iPhone, HomePod has a few ways it can be controlled — though I should note my iPhone X is on iOS 11.3 beta 2, meaning the experience may be different for people using the HomePod on day one without beta software.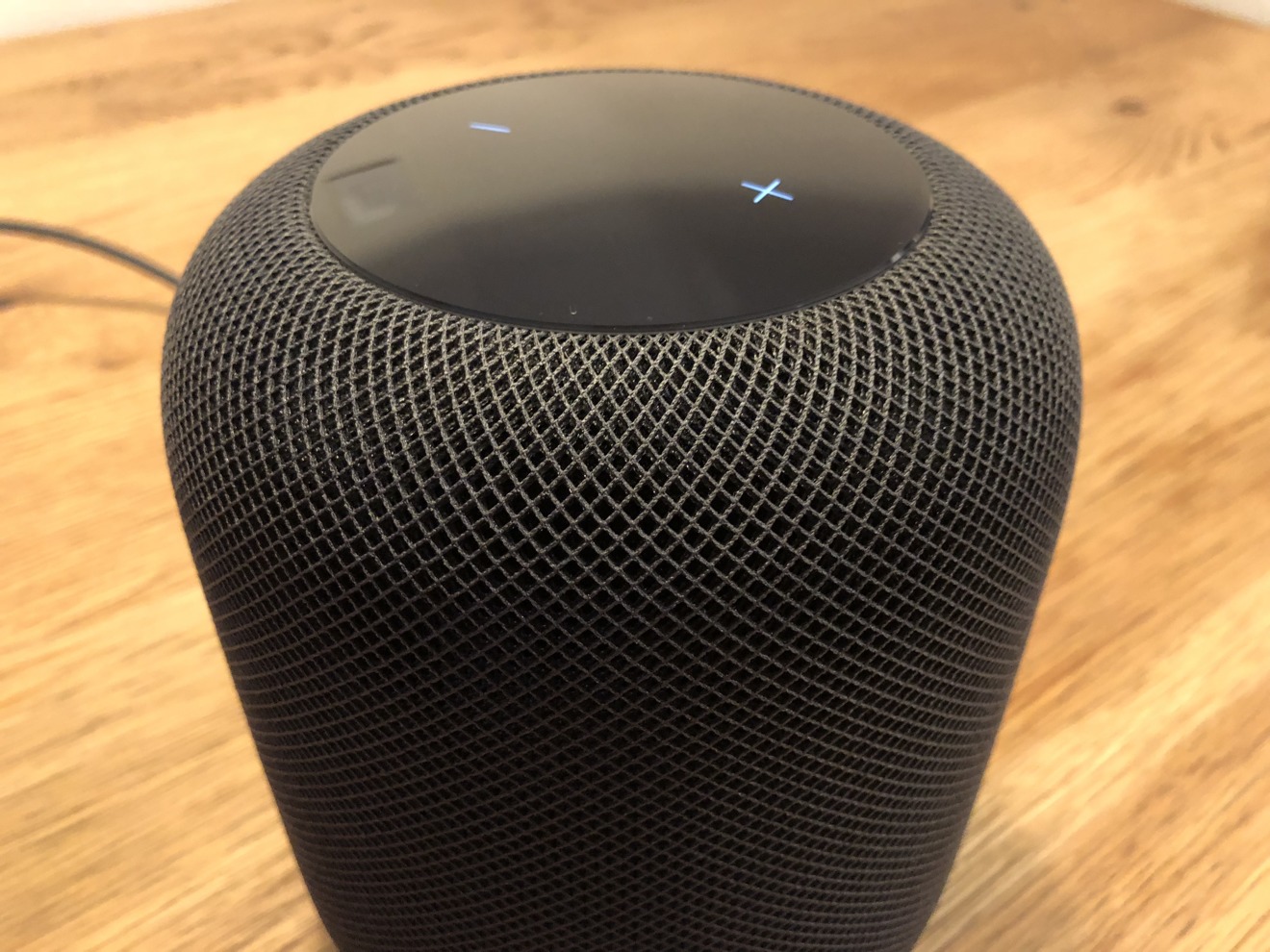 If you open the Music app on your iPhone while listening on HomePod, it does not, by default, show what is playing on the speaker. Instead, users must open the "Now Playing" view, and tap the AirPlay icon at the bottom. There, a popover shows separate media players for iPhone and HomePod.
By tapping on HomePod, the Music app switches to control of the device specifically. You can return to browsing your music on your iPhone and it will play to HomePod.
Users can then go back to the AirPlay view and switch back to iPhone music control if they want to play music to another device, including on the iPhone's speakers, or a pair of connected AirPods.
Later this year, when iOS 11.3 is made public and the HomePod is also updated, AirPlay 2 will be available. This means users will be able to stream music to multiple HomePod units at once, or even combine playback on HomePod with other AirPlay 2 devices, like the Apple TV. For now, it's one HomePod only, and I couldn't find a way to stream to both my Apple TV 4K and HomePod.
HomePod can also be accessed through the Home app. In the initial setup process, HomeKit users are presented with a list of rooms already established in their smart home, and when you open the Home app, you'll find HomePod in its rightful place.
3D Touch on the HomePod icon in the Home app and users are presented with two options: Alarms and Details. In Alarms, users can tap the plus button in the upper right to manually add them.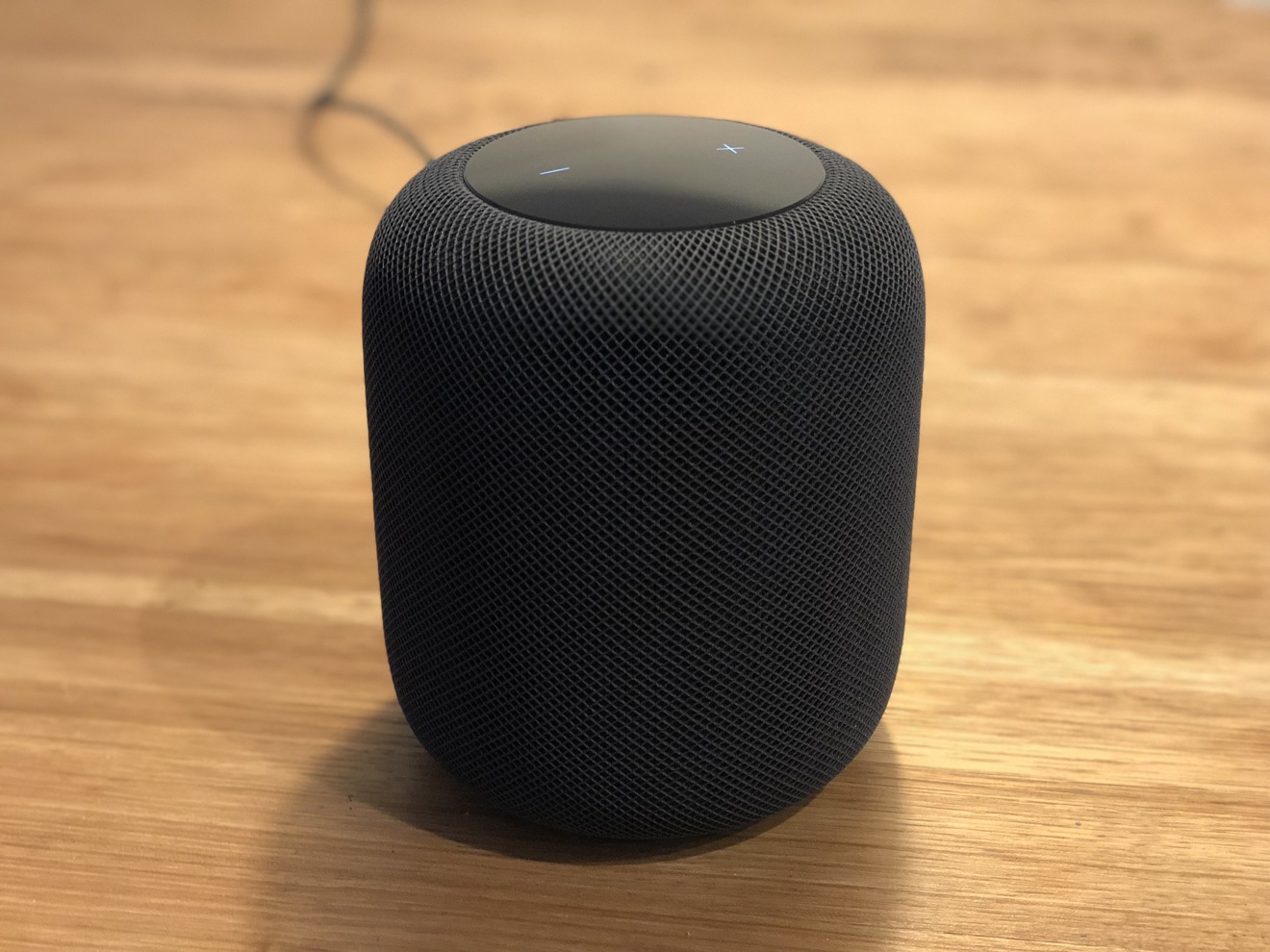 Under Details, the Home app allows basic HomeKit configurations like room and whether to include in Favorites, as well as options for music and podcast playback and Siri control. Apple also offers Accessibility options in here, and future HomePod firmware updates will be available in the Home app.
It should also be noted that HomePod will act as a HomeKit hub, allowing users to access smart home accessories while away from home, like lights, switches and door locks.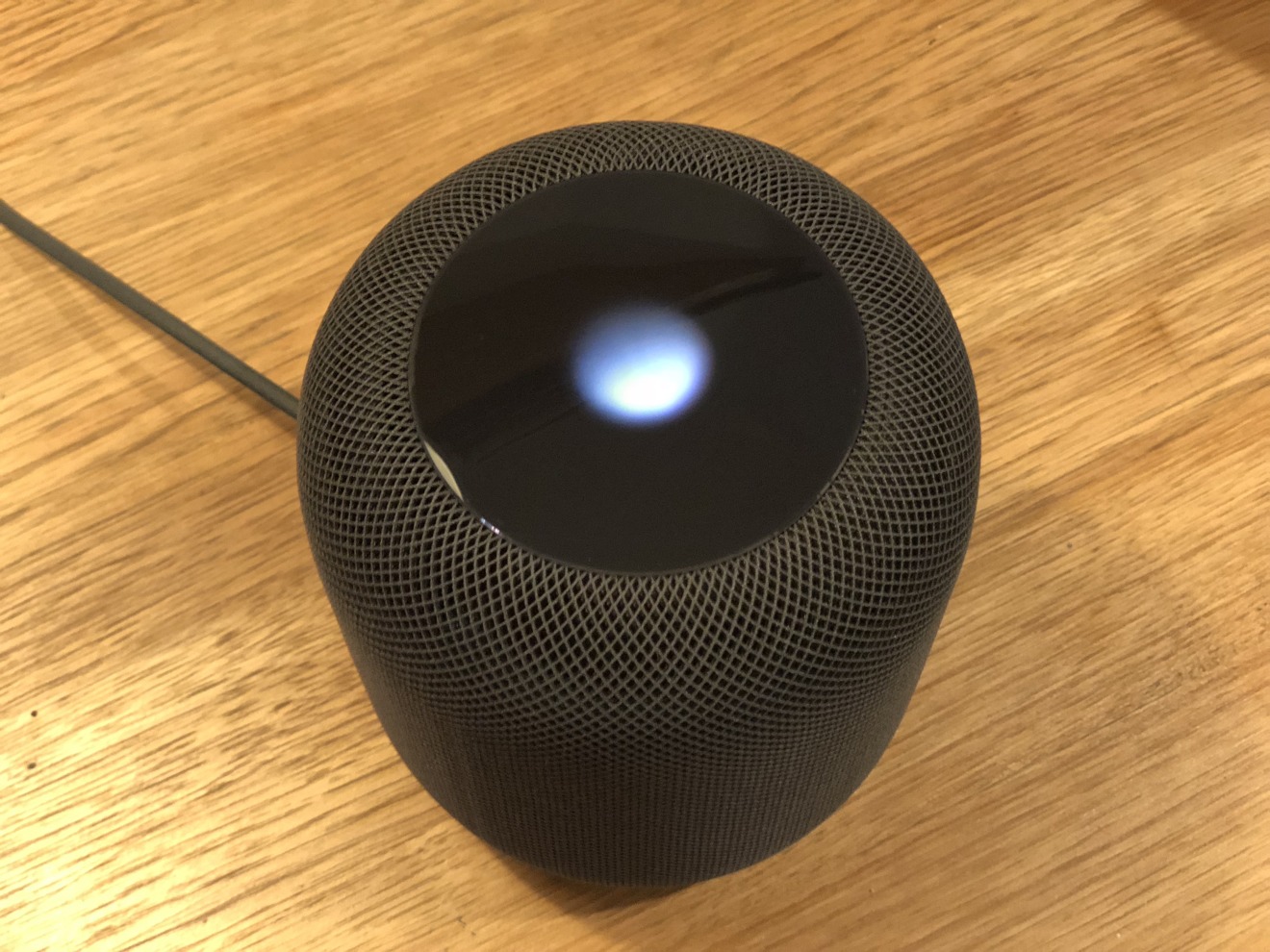 Finally, on the main Home app screen, users can quickly tap on the HomePod icon to quickly pause music. Notably, however, you cannot use HomePod with triggers in HomeKit, meaning automatically pausing music when you leave home is off the table (for now).
AppleInsider will have much more on the HomePod in the coming days, including our full in-depth review.