See Apple's HomePod take on the competition in our ultimate smart speaker sound comparison
By AppleInsider Staff
Monday, February 12, 2018, 02:27 pm PT (05:27 pm ET)
AppleInsider puts HomePod's sound quality to the test against four smart speaker competitors, Sonos' One, Amazon's second-gen Echo, Google Home and Google's Home Max, in this comprehensive comparison. Find out which comes out on top.



For more reviews, news, tips, features and more, subscribe to AppleInsider on YouTube.



Unbeatable Deals from AppleInsider & Apple's Top Authorized Resellers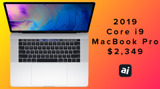 SAVE $450.00 - Core i9 MacBook Pro discounted to $2,349
Today's Headlines
No news headlines yet today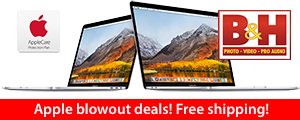 Lowest Prices Anywhere!