Smart speaker assistants compared: Siri vs. Alexa vs. Google Assistant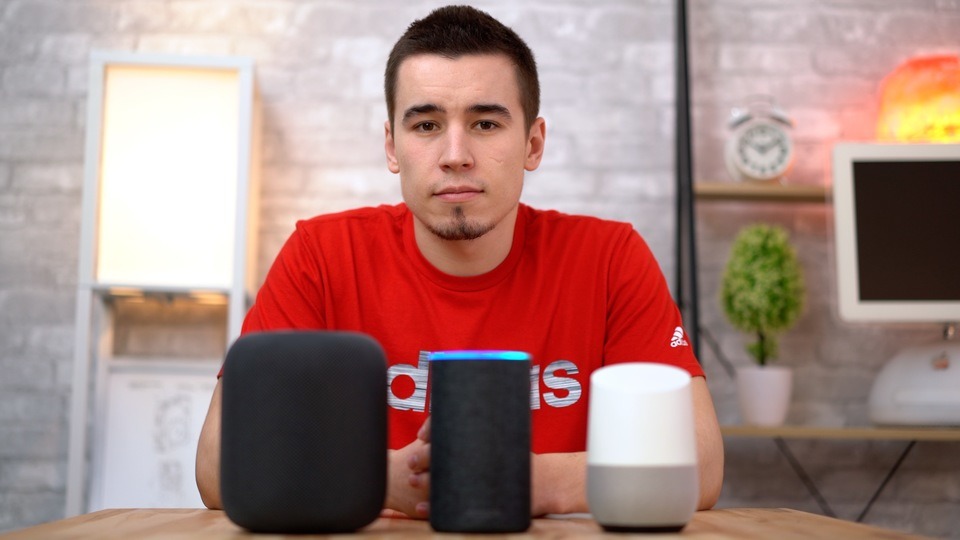 Apple's HomePod brings Siri into the home for the first time, but how does the virtual assistant stack up against established technologies like Amazon's Alexa and Google Home's Google Assistant? We put the latest versions of each smart speaker to the test in this video comparison.
Although the HomePod is loaded with hardware and technology that make for some pretty incredible audio quality, the virtual assistant side of the speaker has been criticized for lacking the smarts of its competitors.
To see how far behind Siri trails, we came up with a set of questions to ask HomePod, a second-generation Echo and a Google Home unit, from playing music to creating appointments and placing phone calls.
A sampling of the queries and commands is listed below:
Play some chill dubstep music.
Play some music by the scorpions.
Add this song to my rock playlist.
Make a new playlist with this song
Set volume to 25 percent
Skip ahead 1 minute
I like this song
I hate this song
I have a dentist appointment tomorrow at 8am
Set a reminder to go to the store at 5 o clock
Set a timer for 30 minutes
How much time is left on the timer?
Set another timer for 1 hour.
How much time is left on my timers?
Cancel all of my timers
Add an event to me calendar
How's the traffic to fred meyers?
Give me directions to fred meyers.
How's the weather?
Will it rain this weekend?
What are the hours for Fred Meyers?
Add eggs to my shopping list
What's on my shopping list
Give me the news
Give me fox news
Play sports radio
Find my phone
Remember the number 5621
What's the number I told you to remember?
In our testing, HomePod and Siri was the least capable duo out of the three smart speakers. Aside from known limitations such as Calendar access and phone call initiation (users can switch the output of a call to HomePod from an iPhone), Siri failed to correctly determine simple commands that Echo and Home were able to understand. We also discovered new HomePod restrictions, like the ability to set only one timer at a time.
As expected from a largely closed system, Siri was unable to place orders online, a major benefit for both Echo and Home. HomePod suggested nearby stores after receiving a request to "buy candy," but was unable to facilitate an actual order.
Siri also lacks the ability to check flight times.
Another oddity we came across during testing was word recognition. Each virtual assistant uses proprietary technology to parse human speech, and while Siri did a fine job of detecting our commands, it seemed to lack the understanding of its competitors. In one example, neither Siri nor Alexa were able to properly understand "play the AppleInsider Podcast," though Google Assistant parsed the language correctly and began playback of our most recent episode.
There were some bright spots, with HomePod able to find movie times, provide hours and directions to nearby stores and update notes. However, Alexa and Google Assistant are also capable of delivering these same functions, and at a fraction of the price of HomePod.
If you're considering getting a HomePod, but are worried about how bad Siri is in its current state, remember that Apple will undoubtedly build out functionality throughout the product's lifecycle. How fast those features will arrive is anyone's guess, but the company is constantly making progress with Siri, and those benefits will trickle down to HomePod in due course.
Alternatively, if you have the money and are big on the voice assistant future, you can setup all three voice assistants at the same time.