Initial pre-orders for Samsung Galaxy S9 reportedly down compared to Galaxy S8 sales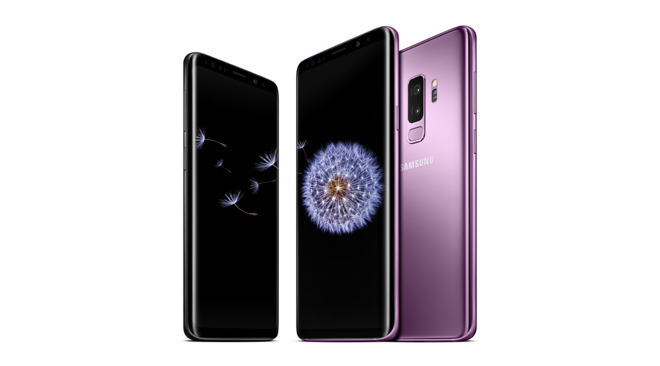 AppleInsider may earn an affiliate commission on purchases made through links on our site.
Samsung's latest flagship smartphone, the Galaxy S9, may be underperforming compared to the previous model, with a report on South Korean sales and an analyst's pre-order note suggesting the main rival to Apple's iPhone's launch is lower than the electronics giant anticipated.
Arthur Wood Research analyst Jeff Johnson's note to investors seen by AppleInsider suggests the pre-orders for the Galaxy S9 are down approximately 50 percent compared to those of the Galaxy S8. Johnson writes the pre-orders are "significantly underperforming pre-launch expectations of 10 percent to 15 percent growth."
South Korea, Samsung's home country, is also seemingly disinterested in the Galaxy S9, with Yonhap News sources also report that the first-day sales performance in the country was around 70 percent that of the S8. While the Galaxy S8 is said to have racked up 260,000 pre-orders last year, only 180,000 units of the S9 appear to have been pre-ordered this year.
Johnson suggests the lower orders is a sign of customers "upgrading [at] a much slower pace as features are falling on deaf ears." The analyst suggests "smartphone sales are starting to decline at an accelerating rate," impacting not only Samsung's flagship mobile device, but the industry as a whole.
Calling it a problematic trend, Johnson believes this could be an issue for companies like Apple and legacy component producers in smartphone supply chains, identifying Broadcom, Qualcomm, Cirrus Logic, and Skyworks Solutions as potential victims.
"We think AAPL supply chain investors are already on edge given what's been reported thus far," Johnson writes, "but we fear that smartphone demand over the next couple of quarters is poised to disappoint." The analyst predicts this will cause carriers to produce "more aggressive promotions" in order to shift excess inventory.
More data on the Galaxy S9 order situation is expected over the next week.
The Galaxy S9 received mixed reviews from critics this week, with a similar design to its predecessor and underwhelming new features overshadowing the specification improvements.