MoviePass CEO now says app never tracked user location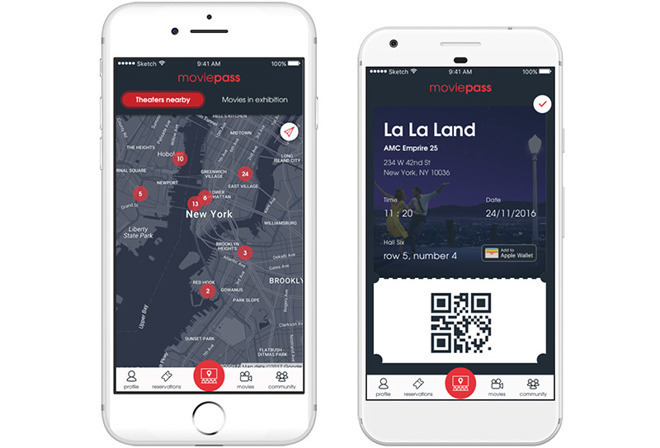 MoviePass CEO Mitch Lowe appears to be backpedaling on recent comments that suggested the movie-a-day app continuously tracks users' locations after they visit a theater, saying in a new interview that he was mistaken in what data his company gleans from customers.
Lowe in an interview with Variety on Monday said his earlier statements regarding the MoviePass app's location gathering capabilities were incorrect.
"I said something completely inaccurate as far as what we are doing," Lowe said. "We only locate customers when they use the app." He added, "If you get in your car and drive five miles, we don't know where you are or where you are going."
The last sentiment appears to be a direct rebuttal of comments Lowe made at the Entertainment Finance Forum earlier this month in his talk "Data is the New Oil: How will MoviePass Monetize It?"
"We get an enormous amount of information," Lowe said at the event. "We watch how you drive from home to the movies. We watch where you go afterwards, and so we know the movies you watch. We know all about you."
As expected, the remarks raised the ire of privacy advocates. According to Lowe, however, only a "half a dozen" customers cancelled their subscriptions over privacy concerns.
MoviePass attempted to salvage Lowe's apparent mixup in a follow-up statement to media outlets, saying the company is "exploring utilizing location-based marketing as a way to help enhance the overall experience by creating more opportunities for our subscribers to enjoy all the various elements of a good movie night."
In clarifying what data MoviePass does collect, Lowe today said the app only accesses a device's onboard GPS or positioning subsystem when a user searches for a nearby participating theater and when they check in to a theater. The methodology is more in line with company's privacy policy, which states location data is collected in a "single request" when a user selects a theater.
Two days after Lowe's initial comments came to light, MoviePass removed an "unused app location capability" in an update to its iOS app. The changes were made in consultation with Apple, Variety reports.
Prior to the update, MoviePass used all three of Apple's default location access settings, including "never," "while using the app," and "always." According to Lowe, MoviePass never utilized the "always" setting, saying, "We never used it, and it was confusing to have it there."
If and when MoviePass decides to implement location tracking for its movie night experience, the company will ask users to opt in or opt out of the feature, Lowe said.