Tim Cook says Apple won't merge Mac and iPad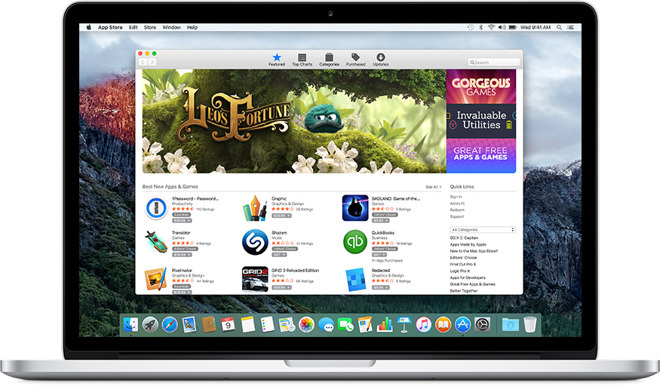 Amid rumors that Apple is working on cross-platform software initiatives to bridge its two most popular systems, CEO Tim Cook is denying speculation that the company will eventually weld the two platforms together.
"We don't believe in sort of watering down one for the other," Cook told the Sydney Morning Herald in an interview published on Thursday. "Both are incredible. One of the reasons that both of them are incredible is because we pushed them to do what they do well. And if you begin to merge the two ... you begin to make trade offs and compromises.
"So maybe the company would be more efficient at the end of the day. But that's not what it's about. You know it's about giving people things that they can then use to help them change the world or express their passion or express their creativity. So this merger thing that some folks are fixated on, I don't think that's what users want."
In December, rumors surfaced about project "Marzipan," a plan to allow iOS apps to run on Macs, controlled by mice, keyboards, or trackpads. The effort may be intended to foster better support of the Mac App Store, which hasn't done nearly as well as its iOS counterpart — but is more probably something like the "fat binary" or "universal binary" approach that was needed for the migration from 68K to PowerPC and then from PowerPC to Intel.
More recently, Apple was reported to be working on project "Kalamata," an effort to design custom processors for Macs. New silicon coupled with backwards-compatible software OS implementations could conceivably make it easier to develop a flexible platform, though no results are expected until at least 2020.
Cook also addressed the implications of a comment he made several years ago about using an iPad as his primary device. For the moment, he uses a mix of hardware.
"I generally use a Mac at work, and I use an iPad at home," the CEO said. "And I always use the iPad when I'm travelling. But I use everything and I love everything."