Apple offers replacements for swollen 13-inch MacBook Pro batteries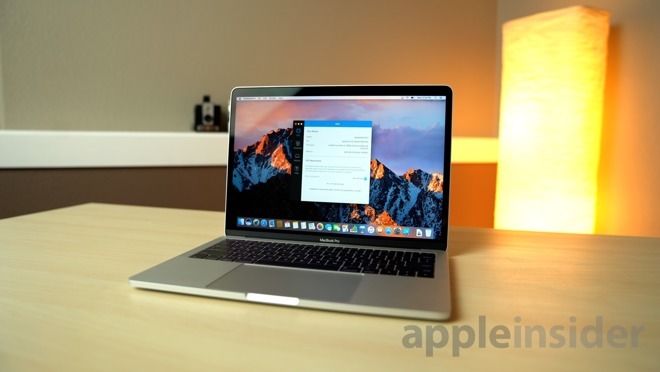 Apple on Friday activated a new hardware replacement program targeting an issue that causes the internal battery of certain non-Touch Bar 13-inch MacBook Pro models to expand.
According to documentation provided by Apple, the new replacement program covers 13-inch MacBook Pro without Touch Bar models impacted by what appears to be a battery manufacturing flaw. The company is offering free battery replacements to customers with eligible hardware.
Apple narrowed the component flaw down to a batch of MacBook Pro units produced between October 2016 and October 2017, and subsequently sold throughout the world. The exact nature of the problem is left unmentioned, though battery expansion woes are nothing new for manufacturers companies relying on lithium-ion technology.
The program covers affected MacBook Pro models for five years after initial retail sale, suggesting the program will run into 2022. Apple says hardware warranties remain unaffected by the policy update.
A number of MacBook users have reported similar issues on Apple's Support Communities forum, with some complaints referencing 17-inch MacBook Pro models last sold in 2009.
Users who believe their 13-inch MacBook Pro suffers from the described swelling issue can check eligibility by plugging in their device serial number on Apple's dedicated replacement webpage. This information can be found by navigating to Apple (logo) > About This Mac or on the underside of the computer near its regulatory markings.
Eligible MacBook Pro units can be taken to an Apple Authorized Service Provider or Apple retail store for replacement services. Alternatively, customers can mail their device to the Apple Repair Center. Those who have already paid for a battery replacement, and believe their machine falls within Apple's eligibility guidelines, are urged to contact customer service for reimbursement.