Apple's cross-platform app solution likely to debut in 2019, report says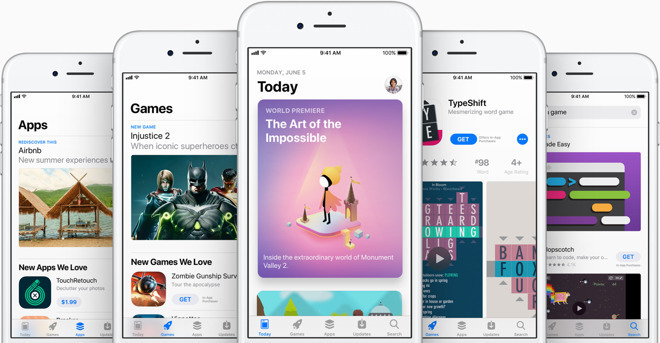 According to a new report from well-connected blogger John Gruber, Apple's project to deliver macOS support to iOS apps will debut in 2019, not 2018 as previously guessed.
Citing "little birdies," Gruber confirmed work on the initiative that will allow iOS apps to run on Mac, but said the feature will not be unveiled at this year's Worldwide Developers Conference.
"I'm nearly certain this project is not debuting at WWDC 2018 in June, and I doubt that 2018 was on the table in December," Gruber writes. "It's a 2019 thing, for MacOS 10.15 and iOS 13.1 I would set your expectations accordingly for this year's WWDC."
Word of the cross-platform app framework first leaked in December when Bloomberg reported on the project, saying it would launch sometime in 2018 as part of iOS 12 and macOS 10.14. A follow-up report from Axios seemingly confirmed a launch this year, saying the plan is to allow iOS apps — iPad apps in particular — to run natively on macOS with little or no input from developers.
The initial reports were painted in broad strokes and left much to the imagination. Gruber, citing "mostly second-hand" sources, fills in some of the blanks, saying the feature appears to be a type of declarative control API. Under such a system, developers would be able to declare an asset and assign it attributes rather than creating it procedurally.
As Gruber notes, the solution is not "inherently cross-platform." It does, however, suggest Apple is working to address API differences in iOS and macOS, allowing developers to more easily deploy apps that function on both platforms. The company could also be laying the groundwork for a true cross-platform user interface that integrates declarative control APIs.
Former Microsoft Windows division president Steven Sinofsky chimed in on Twitter, saying the process of cross-platforming is not as simple as adding an abstraction layer to an app or implementing a UI-abstracting framework. Indeed, developers still need to code operating system capabilities. If Apple were to integrate OS controls and capabilities into a new framework written for both iOS and macOS, or build a framework that integrates with existing resources, it could "make [cross-platforming] work," Sinofsky says.
Beyond a few tidbits regarding how the system might work, Gruber says the initiative is no longer referred to internally as "Marzipan," a codename mentioned in initial reports.
When, exactly, Apple intends to reveal the iOS-macOS framework remains to be seen, but developers will likely get a better idea of the company's plans come June.