First look: Lumos smart bike helmet with Apple Watch gesture integration and HealthKit support
AppleInsider is supported by its audience and may earn commission as an Amazon Associate and affiliate partner on qualifying purchases. These affiliate partnerships do not influence our editorial content.
Kickstarter success story Lumos has launched a series of major new features to their smart bike helmet. AppleInsider got its hands on the helmet and the company's new iPhone and Apple Watch apps to offer a first look at the biking accessory.
Lumos debuted nearly three years ago and has been shipping for almost two. Much has changed since then, with new just-launched features that add Apple Watch gesture control and integrate with Apple HealthKit.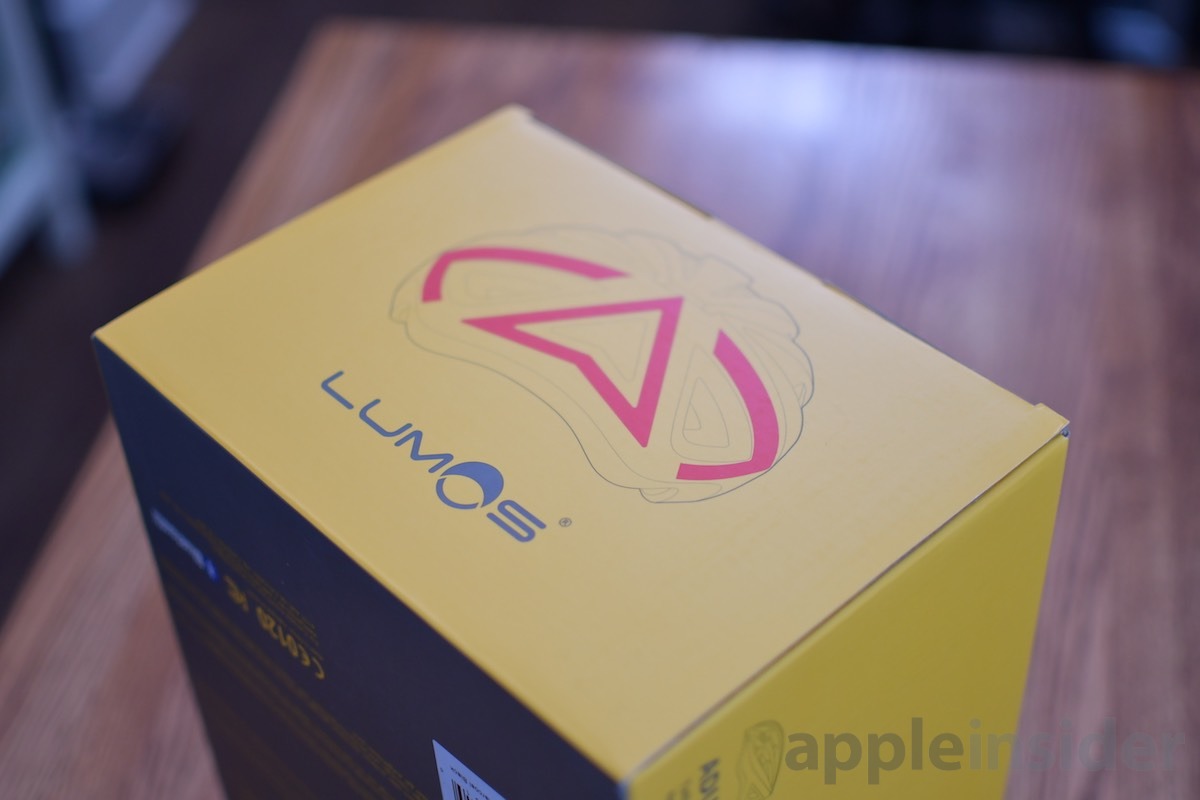 Lumos arrives in a compact yellow box, with not much to differentiate it from most other helmets you'd find at your local bike shop. Even when you unbox the helmet, it still looks like a fairly normal helmet until you examine it a bit closer.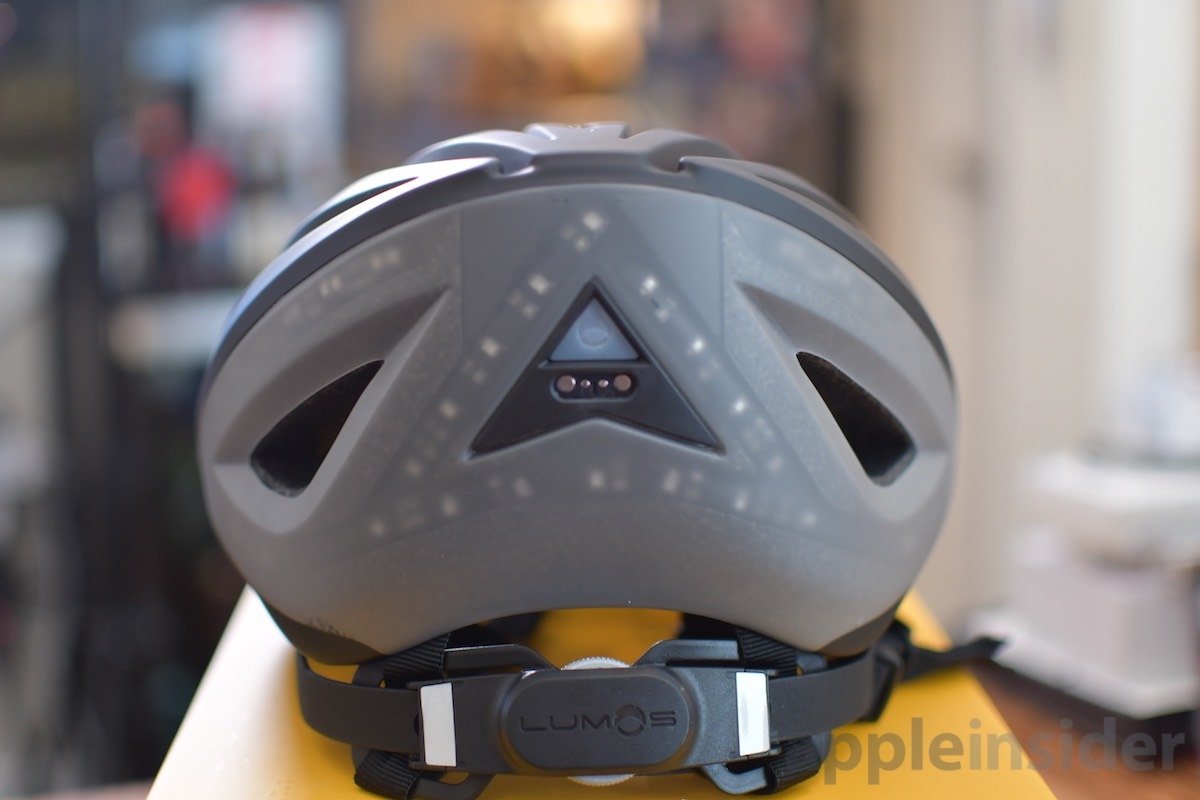 Along the front is a thin semi-opaque plastic that covers a string of LEDs. What's more, is the entirety of the back is covered in them as well.
These LEDs are used to help identify yourself on the road, alert those behind you when you're breaking, and even act as turn signals when you are ready to make a turn.
A small magnetic connector resides around the back that is used to charge Lumos with the included specialty USB cable.
Fit and wear
Even with all the technology baked in, Lumos is still quite light. As it should be for a helmet in this price range. There was an easy to use adjustment wheel in the back that can be used to tighten and loosen the helmet, making for easy fitting.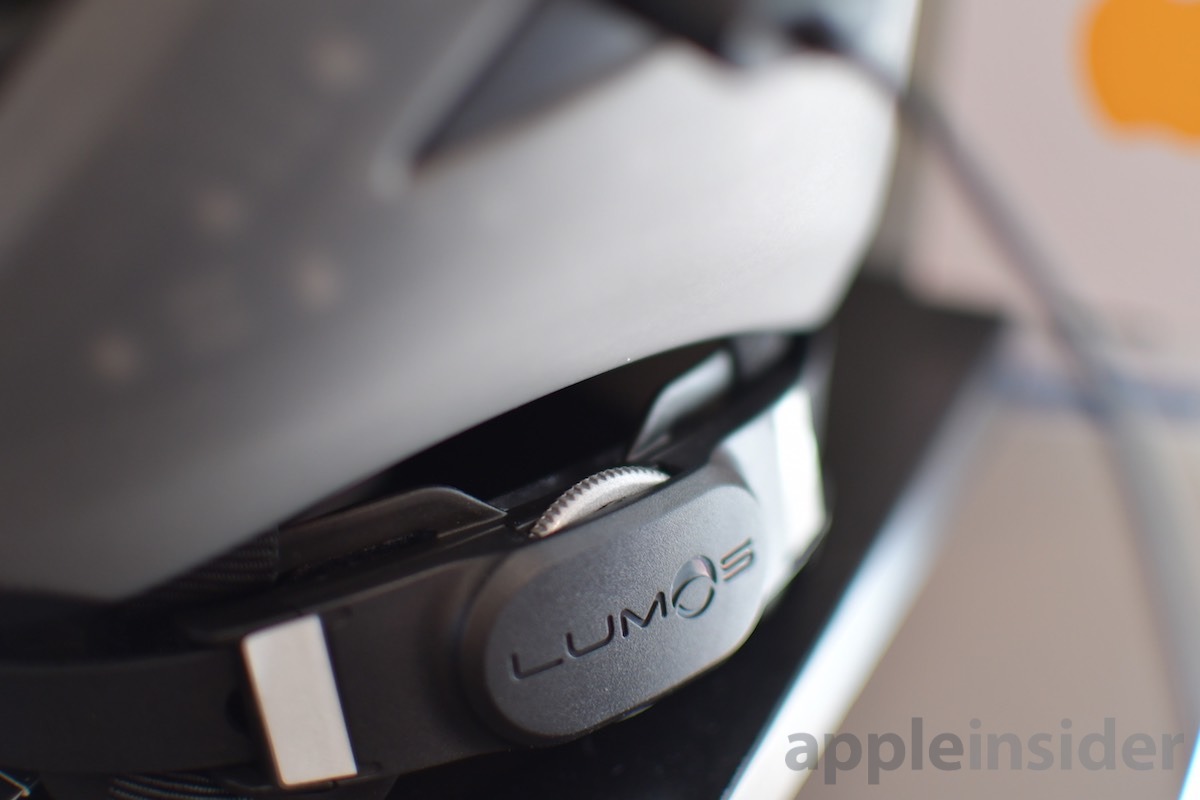 Once adjusted correctly, Lumos was also very comfortable. I much preferred it to my current helmet, though it cost me a whole lot less.
Using turn signals
I think the biggest feature update would be the gesture support for Apple Watch. By just making the standard turn signals with your hand, Lumos will reflect that in the flashing lights on the rear of the helmet. We tested this a bit, and after some calibration, it worked really well.
This makes the entire experience much more seamless. I already do the hand gestures by default anyway, and now I don't need to worry about pressing some button on my handlebars to activate the turn signal.
It is significantly easier to see the flashing turn signals on the helmet than just a hand motion. Frequently, that hand motion turn signal designator can be blocked by your body, making it even more dangerous for bikers on the road.
Apple Health
This most recent update also integrates with Apple's HealthKit. Now, all your bike rides will be saved right into the Health app, like any other workout.
Aside from Health, Strava is also supported by Lumos.
Lumos features automatic ride detection, so it should automatically start tracking your workout whenever you start riding, then save that to Health when you are finished. This is something we will have to test as we spend more time with the helmet to see how it works.
With such tight integration with Apple's hardware and software, it comes as no surprise that Apple has decided to start selling Lumos in 300 Apple Stores in the US and Europe.
We'll be taking many more rides with the Lumos helmet in the coming weeks, and will report back how we feel about it with longer-term use later on in the spring or early summer.
At what price safety?
There's no getting around the fact that Lumos is a bit expensive. At nearly $180, that is two to three times what most people would spend on their helmet.
As biking is becoming more and more popular as a means of transportation, safety is still an issue for many. Having turn signals, especially ones that are easy to enable while riding and high enough for drivers to see, could make a big difference for many daily bikers.
Where to buy